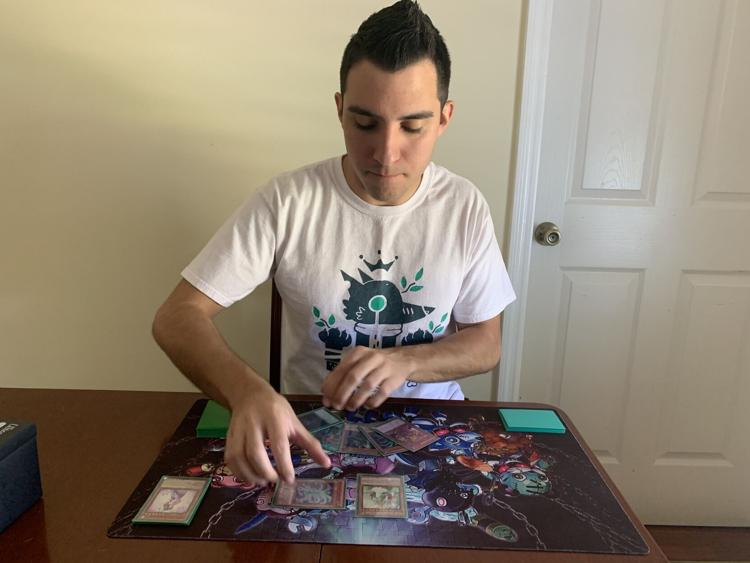 Many UCF students and alumni have been impacted by the COVID-19 virus. For fans of the Yu-Gi-Oh! trading card game, however, the virus has put a hamper on the future of them playing the game.
Cool Stuff Games at Waterford Lakes shut its doors for good on Oct. 15. John Marcano, UCF film graduate and former staff member in charge of Yu-Gi-Oh! events, said he places blame squarely on COVID-19.
"There were three Cool Stuffs in Orlando. I can assume of the three locations, Waterford was one of the largest tournament-run stores," Marcano said. "Most of the store was run on tournaments. When it came time for stores to come back to retail only, I can assume that Waterford was hit the hardest. When the tournaments went, I think the closure was something a lot of people saw coming." 
Losing a specific spot to play won't kill the UCF Yu-Gi-Oh! community, restaurant management major Jay McNeal said.  He thinks it will just make finding a game a bit more difficult.
"Since the beginning of the pandemic, I haven't played much Yu-Gi-Oh! at all," McNeal said. "It's kind of hard when there isn't a central area to play and a lot of people are still cautious about meeting up, rightfully so."
All of the people that previously played at Waterford — because they were so close to UCF — will now have to go to those other locations, Marcano said. 
"While some of them do have the ability to travel and go to those other locations to play tournaments, some may not. It might force people who can only play locally to find each other through social media or however they made contacts while at Waterford," Marcano said.
McNeal believes there is a future for the card game, as the creator, Konami, has taken steps to keep the game alive during the crisis.
"I'm sure they have come up with a plan, and if they haven't, they will," McNeal said. "Konami has been very good with adjusting with the current climate, from doing remote dueling, to postponing product release dates. So I'm sure they'll adjust once we get to that point."
As for now, Marcano sees the game as active, but in a different way than before.
"At first I was a little nervous about how this will go, but recently I've started to be a lot more optimistic about the future of Yu-Gi-Oh!" Marcano said. "Product has been flying off the shelves, people are still buying cards. People are holding onto hard to get items. If anything, Yu-Gi-Oh! has become dormant, become a collector's hobby, until further notice."