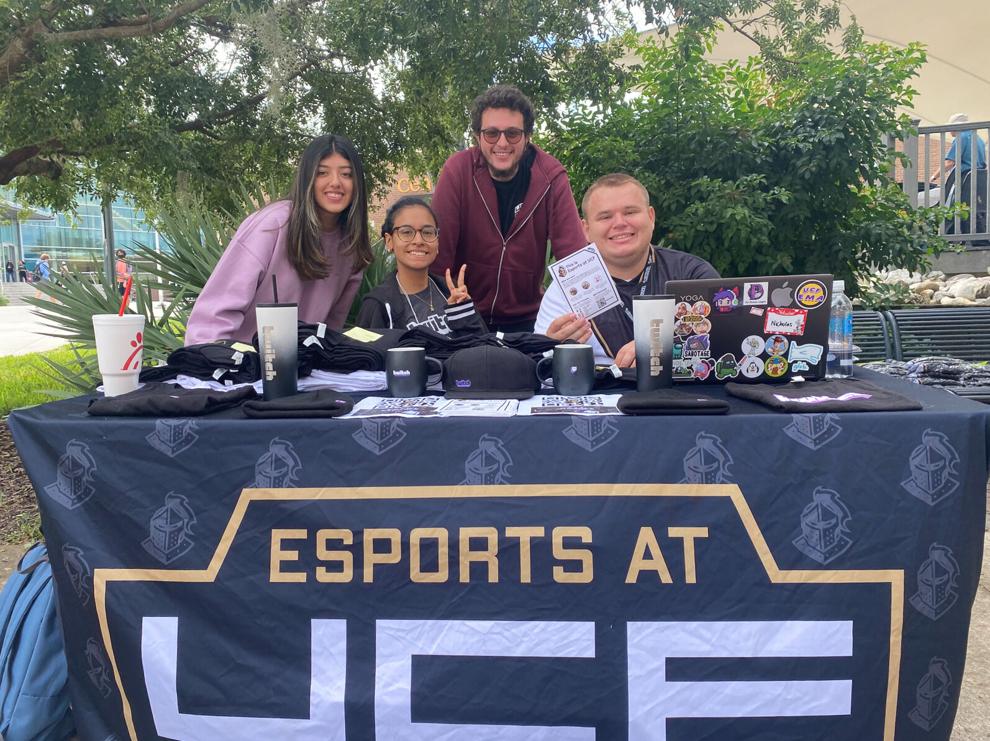 With unexpected help from the COVID-19 pandemic, the playing of esports has established itself as a valid sport at UCF.
Esports refers to electronic sports, holding tournaments, matches and competitions electronically via video games consoles and online games. 
Shane Land, assistant director of intramural sports, said the department increased its focus on esports during the pandemic for socially-distanced students.
"We really ramped it up in 2020 to make sure that we still could provide a service to students during that time," Land said. 
By 2018, esports had become an intramural sport at UCF, said Delfin Limcangco, intramural sports supervisor and esports official. Esports, as an intramural sport, is held at the UCF Downtown Campus and virtually, enabling students to join regardless of the global health crisis. The increasing popularity of esports is also reflected in the growth of Esports Club at UCF, a registered student organization established in 2020.
For this fall semester, the Recreation and Wellness Center offered one-day challenge tournaments for games such as Rocket League, Mario Kart and Super Smash Bros. Ultimate, said Lauren Carlson, coordinator of intramural sports and RWC Park. RWC also held a Game Room Challenge at the downtown campus, where students competed to win an intramural sports championship t-shirt. 
The UCF RWC has multiple Nintendo Switch and X-Box 360 units for students to use while competing, but if a student joins a tournament from home, they must have their own equipment.
Limcangco said the most popular game at the esports tournaments is Super Smash Bros. Ultimate, due in part to how a Nintendo Switch can be played by multiple users simultaneously. 
"You can have up to eight players per council, so it's kind of a no-brainer for us logistically," Limcangco said. 
However, student interest in esports did not remain confined to the world of intramurals; it has inspired one of the largest clubs at UCF.
Luis Gomez, senior philosophy major and president of the Esports Club at UCF, said their club has grown into one of the most popular on campus — with over 150 active members who regularly meet virtually.
Participants competing virtually use the Discord app, which allows users to build online communities and communicate with each other. On Discord, officials can relay rules of the game to participants, while participants can ask questions and submit their scores.
Carlson said while there are no plans to create an esports league at UCF, RWC's one-day tournaments will continue. Now that students are back on campus, Carlson said her priority is restoring the intramural program that existed before COVID-19. 
"Our first step is to rebuild what we had prior to COVID in intramurals and then kind of go from there and see what the campus wants and needs from us in the intramural world," Carlson said.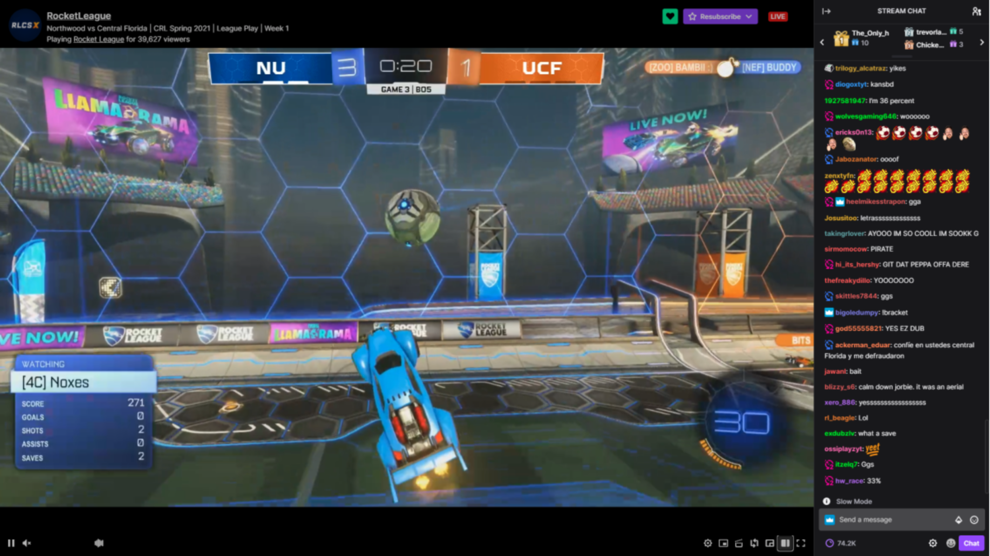 To Gomez, the campus really does want esports, as shown in his organization's rapid growth. 
"(With) one of the largest undergraduate class sizes in the United States — plus we are a STEM-focused school — you can imagine the amount of fellow video-game-interested geeks here," Gomez said. "Our talent pool is ridiculous." 
Club members use Discord as their primary method of communication, and Gomez said their server currently harbors hundreds of UCF students.
"Our Discord has just under 1,900 people, and around 600 of those have verified that they are a UCF student, but I'd estimate that around 1,300 of our members are UCF students," Gomez said. 
Gomez said the Esports Club has been very successful since its inception, and the club is now home to one of the best esports teams in the country. 
"We have been able to win a national championship, and we are frequently in the top 10 in every game we play," Gomez said.
For Limcangco, esports provide an opportunity for a different group of students to participate in intramurals. 
"It is another outlet for us to use to connect our students," Limcangco said. 
Gomez said the Esports Club hopes to one day expand itself into a full varsity-level sports program.
"It helps foster the scene and foster interest if done correctly," Gomez said. 
However, members of his team have been told they're unable to compete in intramural esports, and after hearing that officiators would create a bracket for advanced players to participate in, Gomez said he never saw it happen.
"One day, we were told that if you are a part of the team, stop entering in intramurals," he said. 
Carlson doesn't want to start a league without strong turnout and availability first, in order to avoid risking cancellations and wasting students' time, she said. 
"Down the line, if these esports tournaments take off, we will revisit that every semester or annually," Carlson said.
Limcangco said there's no stopping the growth of esports throughout UCF and the rest of the world. 
"A lot of our UCF students grew up playing video games," Limcangco said. "It is going to be such a huge part of our culture that there is no way it doesn't get bigger."
The intramural sports program will continue to listen to its students and expand the programs they want, Land said. 
"Whatever the next thing is, we are going to try to be (at) the forefront of it," Land said.
Correction: Due to an editorial mistake, a previous version of this story said the Esports Club at UCF met in person at the UCF Downtown campus; they do not; the members meet virtually. Intramural esports players do engage at the Downtown UCF campus. These two are not to be conflated. The article also mistakenly said the Esports Club at UCF provides gaming consoles for tournaments; they do not. The UCF Recreation and Wellness Center does. The story has been updated to reflect these corrections and make that distinction explicit.