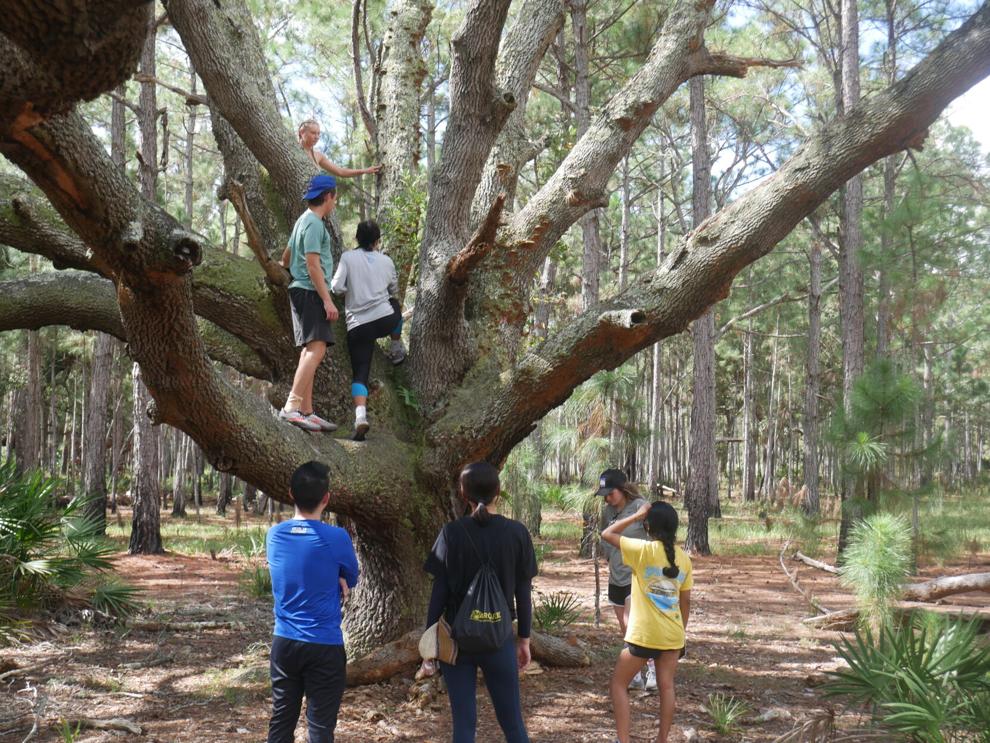 In the Split Oak Forest, about 23 miles away from UCF, the morning sunlight peeked through the trees, as birds and bugs chirped during a moment of silence held by UCF students Monday in honor of the indigenous people of Florida and their land. 
UCF Outdoor Adventure held its first Indigenous Peoples Day Hike to commemorate the holiday. OA decided to host the hike to recognize and remember the Native Floridians' presence, as well as their ideals and values, according to the UCF Events website. 
Biomedical sciences sophomore Danny Serpas was part of the team that led and organized the trip; he said he suggested the area because he is familiar.
"I grew up 15 minutes away from here, so I know the trail pretty well," Serpas said. "We just want to give some time to reflect their history on what was their land and still is their land rightfully."
Indigenous Peoples Day was created as an alternative holiday to Columbus Day for those who find the old commemoration to be an insensitive celebration of what marked the beginning of the European conquest of Native Americans, according to Britannica. Although Florida does not recognize neither Columbus Day nor Indigenous Peoples Day, Florida Senate bill HR 8087 officially recognizes Indigenous Peoples Day as the second Monday in October.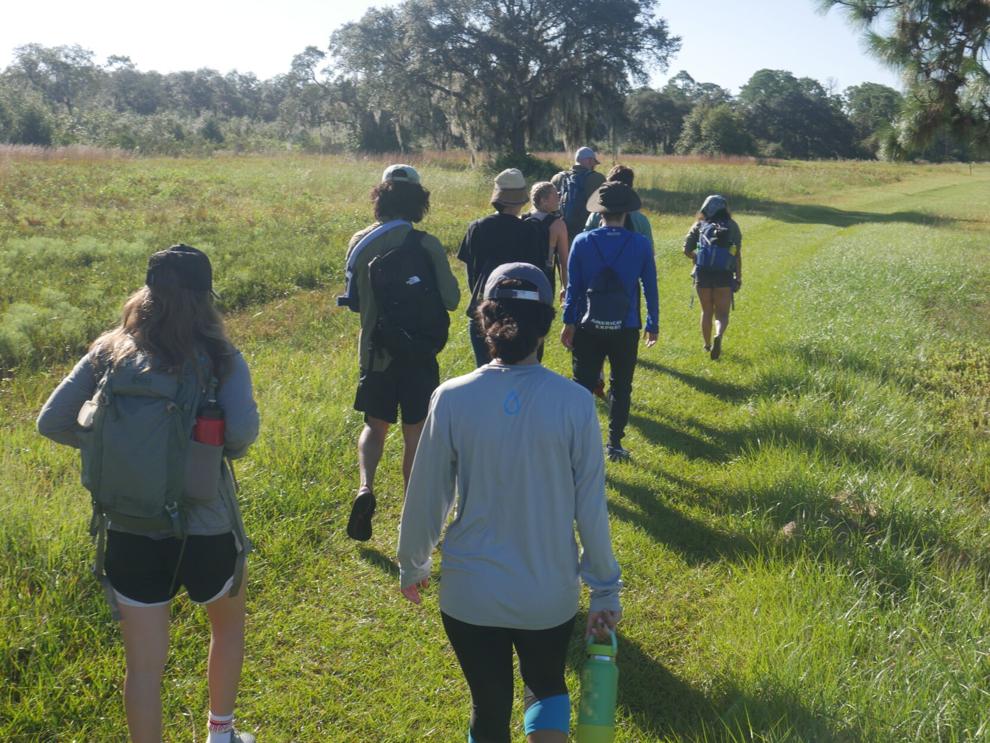 While some facts and resources were shared by OA leaders on the trail, the event featured no experts on indigenous history. As UCF students hiked and learned about the native peoples and wildlife, some said they felt like something was lacking, including biology sophomore Meril Manoj. 
"I do wish we went over a bit more information on our stops," Manoj said. "But it felt like a step in the right direction to celebrate the history." 
At UCF, not many events have been held on indigenous people; however, the university made a statement in April acknowledging the tribes that once lived in Florida — Ais, Apalachee, Calusa, Timucua and Tocobaga tribes. 
Native people make up less than 1% of the student body this semester, according to UCF Institutional Knowledge Management. The percentage of Native students has been dropping steadily since 2017, dropping nearly 27%, according to UCF IKM. Additionally, out of the 12,031 UCF faculty and staff, only 19 identify as being of American Indian or Alaska Native descent, according to UCF IKM.
While this may be one of the first times UCF holds an event related to indigenous people, Associate History Professor Daniel Murphee was responsible for creating the course, History of Florida Indians. Murphee said there is much more room for improvement at UCF to represent Native Americans and their history. 
"Native people have lived on the site we call UCF hundreds of years ago," Murphee said. "You would think we would celebrate the accomplishments of the Native people a little more than we do."
He also said he hopes the university will take a more active role in recognizing indigenous people and wants to see those changes, which could include "an event of land acknowledgment," as well as having Native speakers from Florida discuss their experiences as indigenous people.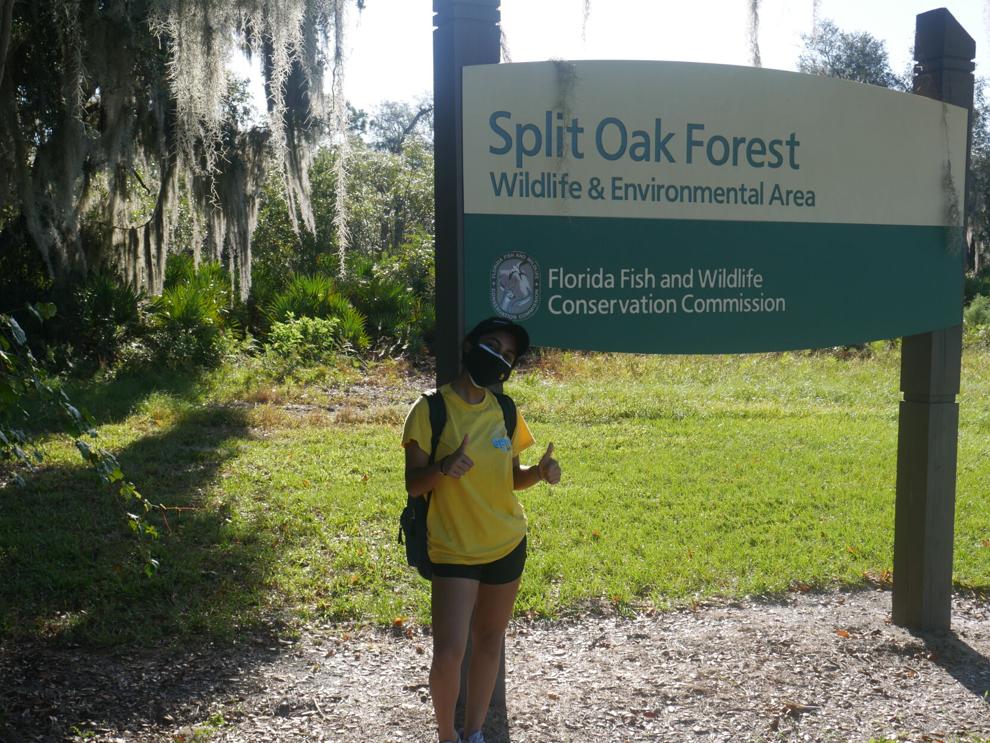 "I would like to see a much bigger, formal celebration on the UCF campus every year," Murphree said.
At the end of the hike, Manoj said she enjoyed the experience and learned a lot to keep in her back pocket. 
"It really showed me just how big the Native American people's influence is," she said.