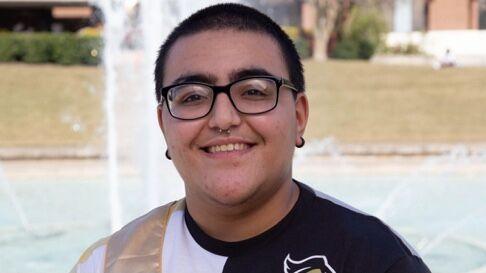 In the cool shadows cast by the awnings in the Breezeway, Floridians for Housing volunteer Donnell Sanders stood in front of his table covered in clipboards on Monday, as he urged passing students to sign his petition for affordable housing.
Floridians for Housing is a political committee funded by the Florida Realtors Trade Association. 
Their petition is to ensure, he said, that funding from a documentary stamp tax revenue that goes toward a trust fund meant to support affordable state and local housing initiatives stays that way. This fund was created in 1992 and is known as the Sadowski Fund. However, Sanders said he has grown concerned that the funds meant for housing are not being used by the state of Florida properly.
"With the initiative that we have going on, the state of Florida wants to take 25% of affordable housing funds and use it for non-housing purposes," Sanders said. "So, what we're trying to do is protect those funds and make sure the money is going toward affordable housing and affordable housing only."
According to Floridians for Housing, the Florida Legislature has taken out $2.6 billion worth of funds meant for housing and used it on general spending over the course of several years. Sanders said this misuse of the funds has impacted the affordable housing market.
If the petition garners enough signatures, Sanders said he and his organization will be seeking to file a proposition to amend the Florida Constitution and secure the funds. The campaign slogan for this movement is "Housing for Housing," and he said it means that funds allocated for housing remain solely for that purpose.
To Sanders, he said this change is possible as long as students are signing the petition and voting on the initiatives they are supporting. 
"I am very passionate about affordable housing," he said. "If you sign the petition, we ask that you vote on the same initiative if you see it on the ballot in 2022. Your vote is your voice."
The issue of affordable housing hits close to home for senior psychology major Malek Kalai, who recently found himself struggling to find housing after being financially cut off from his father. Up until last year, Kalai was living on campus, but said he had to find other options quickly after getting engaged to a non-UCF student. If that wasn't enough, he lost his car, so most of his savings went to buying another one.
With only about $500 to spend between Kalai and his fiancé, things became stressful.
"I had about $500 combined with my fiancé to pay," Kalai said. "That's a low budget for Orlando housing; you're going to struggle to find something decent with that usually. I know a lot of the time it's gonna be $700-$800 if you need a four-bedroom apartment, but I was looking for a one-bedroom."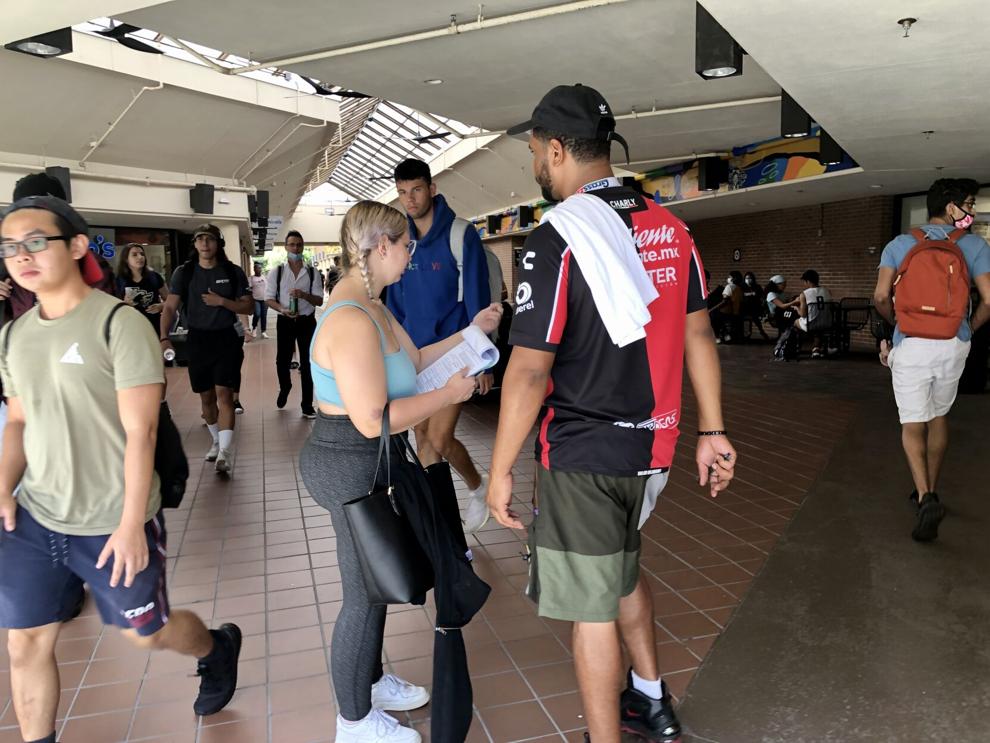 Kalai described his apartment search as a "struggle." Eventually, he said he and his fiancé were forced to move into a place that was the complete opposite of ideal due to poor management. Despite cheap accommodations, he said making monthly rent payments and making ends meet is still a challenge.
"I was struggling, you know?" Kalai said. "Living here is not the best. I wish I had a chance to get something I wanted to pick because I got stuck with a place that has crappy management, and I'm still struggling to pay this dirt cheap rent."
Kalai said he manages to afford his living expenses by working overnight at a hotel full-time and taking online classes. He said he somehow finds time to sleep in the daytime and squeezes in homework while he's on shift at work. While Kalai weathers the storm in order to stay afloat each month, he said he believes housing shouldn't be something people have to struggle to obtain.  
"For me, housing is a basic human right," Kalai said. "It should be something that's very easy to figure out - this shouldn't be a concern, and we shouldn't be having to worry about these basic human rights. It's a little dehumanizing I feel."
As far as petitions such as the one Sanders was gathering signatures for, Kalai said he is cautiously hopeful. While all efforts are capable of making a difference, Kalai said he thinks the responsibility is on the apartment management companies themselves.
"I'm not gonna shut down the effort that's happening right now because anything is better than nothing at the end of the day," Kalai said. "But me being the person that I am, I don't know how far that can go to creating positive change because student housing has created a monopoly on apartment complexes around UCF."
However, to Sanders, he said he truly believes in the people and their voting power. Citing the restoration of voting rights to nonviolent felons, Sanders said he saw that as a major win that demonstrated what happens when enough people come together and vote for something they believe in.
"It added more voters to the people's side," Sanders said. "It took the average and normal people of the state of Florida to do that. You've got to have the people. If you're not working together for the whole, then it's not gonna work."