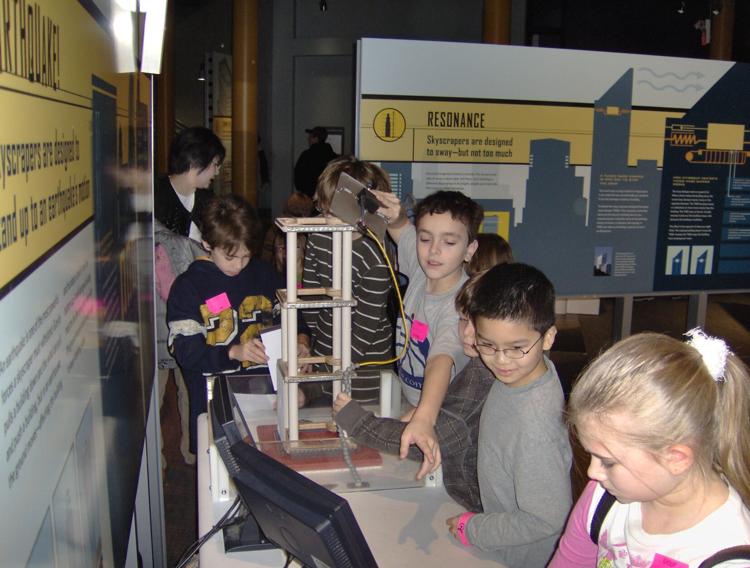 Senior hospitality management major Kristen Broskey is encouraging students to enhance their creativity and come out of their shells by forming an Odyssey of the Mind division at UCF.
Odyssey of the Mind is an international, creative problem-solving program that requires performing both the sciences and the arts to "create a balanced education," according to its website. This program gives the teams a few long-term problems of which the teams will choose one to creatively solve and present their solutions at competitions. There are four divisions in the program with the collegiate and military level as the fourth division, according to the website.
Broskey said she was a part of her middle school's Odyssey of the Mind club and then started the club at her high school. She is now looking to do the same at UCF, wanting students to use their creativity and think outside the box, she said.
Broskey said that this is her way of "leaving her legacy" at UCF before she graduates and that it is her contribution to the community.
"It's for people with so much creativity that they don't know what to do with it," Broskey said.
Broskey said that this program helped develop her character growing up and it does more than enhance creativity. She said that it makes people go out of their comfort zone, improve public speaking and confidently share ideas.
"Speak loudly. Show who you are," Broskey said. "Really get out of your comfort and leave a piece of you."
Broskey said that the projects could still be solved through online meetings and that the competitions could be held virtually as they were this year, in the event that campus remains closed due to the COVID-19 pandemic.
Broskey's high school team made it to the World Finals competition, placing 24th out of about 80 teams, she said. Broskey said that competing in this international program offered a diverse setting, meeting people from countries like China and Japan. She said that she wants to share this experience with the UCF community.
Sophomore industrial engineering major Hannah Edmonds wrote in an email that she went to the World Finals twice during her high school years. She was a part of Odyssey of the Mind during her sophomore and senior year of high school, she said. 
Edmonds said that her team once placed 17th at the World Finals for their division and problem category. She said that she was nervous to travel so far from home but that the experience was rewarding with memories and friendships. 
Edmonds said she helped build sets for skits as well as write and develop them during both her years in the club. She said that she is considering joining Odyssey of the Mind at UCF if it is formed because of the creative outlet it provides.
"In classes, you don't always have the opportunity to participate in projects that allow you to think outside of the box and make your own creative decisions," Edmonds said. "Odyssey of the Mind gives me this opportunity."
Senior biology major Taylor Barton wrote in an email that she is interested in joining the club in hopes of gaining new friendships and new skills as an extrovert.
She said that her major and track, zoology and pre-veterinarian, respectively, require a lot of problem-solving but are often not creative.
"Creative problem-solving skills, interpersonal relationships and communication, creativity, and self-improvement or discovery aren't things that can be taught in a classroom," Barton said.
Barton said that she is not a strong builder or a very detail-oriented person, but working with different personalities and being in different situations would benefit her.
Edmonds said that Odyssey of the Mind gives people the opportunity to leave their comfort zone as she became more courageous and outgoing. She said that she was able to speak up about ideas and perform in front of crowds.
The most important parts of Odyssey of the Mind are the creative cultivation for all ages, the teamwork and the connections made globally, Edmonds said.
Edmonds said that students could find a way to participate regardless of their major.  She said that there are many ways to participate, such as painting, building, writing and more.
Broskey said everyone has creativity and that even if people are not too in touch with their creative side, Odyssey of the Mind can pull the creativity people didn't know they had and that they can still contribute to other parts of the solution. 
"The feeling of having your creativity seen by someone telling you it's amazing is a confidence booster."