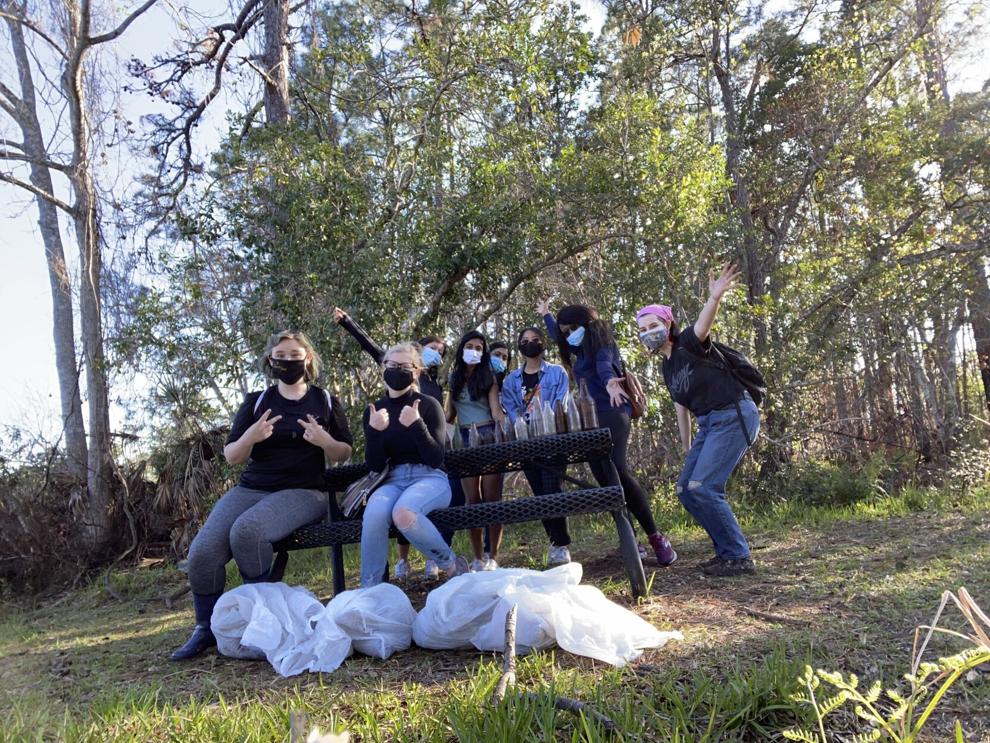 UCF Student Government kicked off this year's Earth Justice week by hosting an online panel about sustainability on Monday. 
The panel was made up of two UCF students and two UCF Alumni. The event occurred over Zoom and touched on the importance of sustainability and discussed what students could do to help. Speakers informed students about different ways they could get involved on campus to make a difference. 
Juliana Ser, a senior environmental studies major, UCF Arboretum employee and president of the Defend Our Future organization, said she believes that students should care about sustainability, because this planet is meant to sustain many future generations.
"Sustainability is definitely a big part of using the resources that you have available to you in a way that it will not be impacting future generations," Ser said.  
According to United States Environmental Protection, sustainability is meeting the needs of a person without compromising the ability of future generations. It is made up of three pillars, the economy, society, and the environment. Environmental sustainability is when people make a promise to maintain the ecological integrity of an environmental system by not compromising the ecosystem, economic sustainability is when society can meet their needs without being dependent on the ecosystem, and social sustainability is defined as everyone having universal human and basic rights. Within social sustainability, individuals should be supplied with enough resources to maintain health and safety. 
Ser said she has hope for her generation because she sees first hand that they are trying their best to understand and make a difference. Ser said that her club, Defend Our Future, a non-profit organization dedicated to empowering young people of all political persuasions interested in advancing environmental justice, has members from all majors and often ask questions on how to help. 
"One of our members is a finance major, and she reached out to us about how it is really important to her that she gets more people in her major, her family and friends and her inner circle to be more involved," Ser said. 
Jady Chen, a 2020 environmental studies graduate, returned for her masters in urban and regional planning programs. Chen believes that the UCF student population is very much aware that UCF needs to take a stand for sustainability. 
"I think that the student population at UCF is very aware of the issue that our generation and the ones after our generation, like gen z or millennials, have to deal with, because of the issues not dealt with by the previous generations," Chen said.
Chen has worked in a non-profit, public, and private sector overseeing projects ranging from food waste recycling, climate change argument research, and environmental constraints analysis. 
"Why is it happening, is it humans' fault?" Chen said. "It doesn't matter, humans have to deal with the consequences we have to deal with it and might as well handle it."
Chen previously worked for the city of Orlando's office of Sustainability and Resilience. She is the current president of the UCF Urban Knights Planning Association  and said that being an advocate for sustainability is very tiresome but she knows that in 10 years she will make an impact on the planet.
"I think that it is easy to talk the talk but it is much harder to walk the walk when it comes to sustainability," Chen said. 
Adri-Anna Harris, born and raised in Tampa, said she spent her childhood appreciating the Withlacoochee River with the manatees.
However, seeing the environmental conditions people were forced to live in, Harris said she hopes through her work and advocacy that she'd be able to create a clean environment for everyone to live in and put an end to environmental racism. 
"I think that accountability is the first action that UCF and student body needs to take," Harris said, "because if you're not accountable and you're not realizing what you're doing wrong, you're not gonna change it."