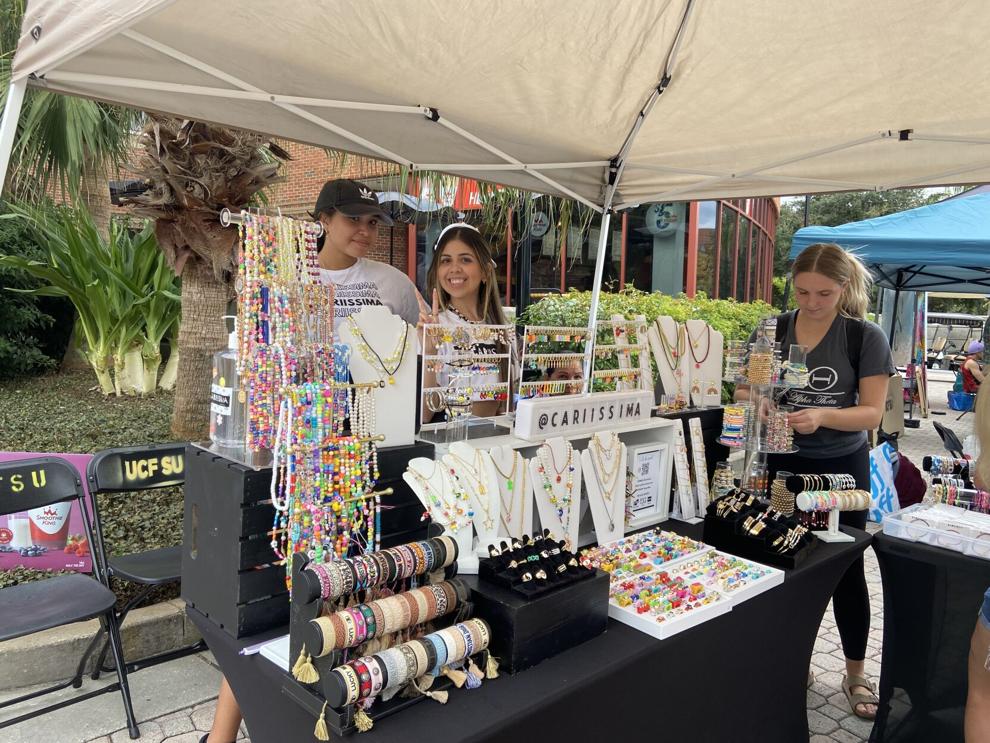 UCF student Giovanna Collao, a custom jewelry designer, has a new, best-selling item thanks to the aunt of Latin singer Maluma. 
The popular artist's aunt, Yudy Arias, reached out to Collao via Instagram requesting pieces for her nephew and herself. As a Maluma fan since she was 14 years old, Collao said she was excited to oblige.
When the Colombian heartthrob posted to his Instagram story wearing Collao's smiley choker necklace, the moment was a turning point for the young entrepreneur. Collao's childhood best friend, Farai Major, said it changed everything. 
"To see one of your idols wearing something you created with your own hands just shows how much her hard work has paid off and that she's going to do big things with her business," Farai said. 
Collao, a junior business marketing major, started her business, Cariissima, in 2019. Growing up, she said she became fascinated with the art of accessorizing. As she shopped to find jewelry that showcased her personality, Collao said she was never satisfied — she decided to turn the challenge into creativity. 
"I wanted to start Cariissima in order to be able to provide unique, colorful accessories that you can build upon," Collao said.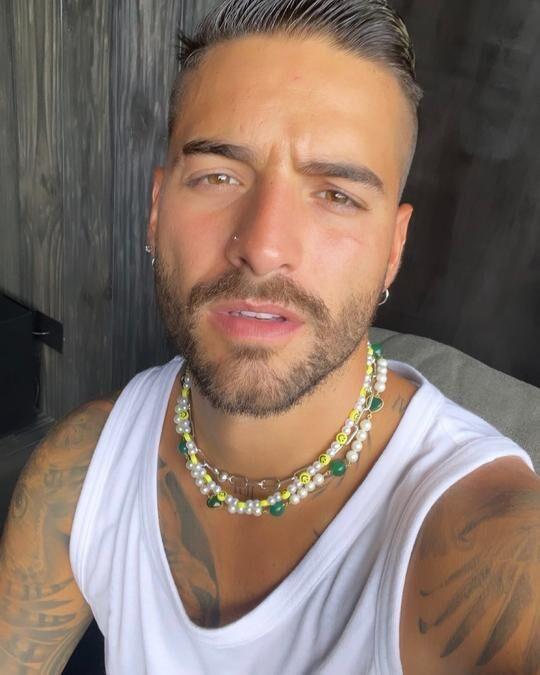 Being a full-time student at UCF has not stopped Collao from advertising her business. She has been pitching her tent outside the Student Union for UCF's Market Day event series since 2019. Through Market Day, Collao said, she has grown her following at UCF. 
"Market Days have been everything," Collao said. "Everyone always comes to support or just say hi. Especially because it's on campus, it feels so welcoming." 
As Collao's business expanded, she started to receive notoriety on social media. This summer, she received the Instagram direct message from Arias that changed her life. 
"I ended up sending (Maluma) a little box with different necklaces," Collao said. "The smiley necklace ended up being the one that he wore."
Collao said Maluma's post to his story with her necklace was one of the happiest moments of her life. She said the accomplishment was monumental for Cariissima and its team. Major, who is also a Cariissima ambassador, said she remembers when they first saw the post.  
"That day meant a lot to her and me," Major said. 
The choker necklace, listed on the Cariissima website as "mini smiley necklace," features a string of faux pearls and a vibrant smiley bead tied together with a gold clasp. Since Maluma has worn it, it has become Cariissima's bestselling item. 
"The necklace itself radiates positive energy, and I love that everyone resonates with that," Collao said. "I love that people wear it as a reminder of Maluma, but also Cariissima."
While the necklace remains a hot item, Collao said she began looking toward bigger expansions for her brand. She said Arias turned into a strong connection, as the two joined forces for Cariissima's first collaboration. The Cariissima x La Wazza collab features a line of six, colorful beaded waist chains, including a waist version of the smiley necklace.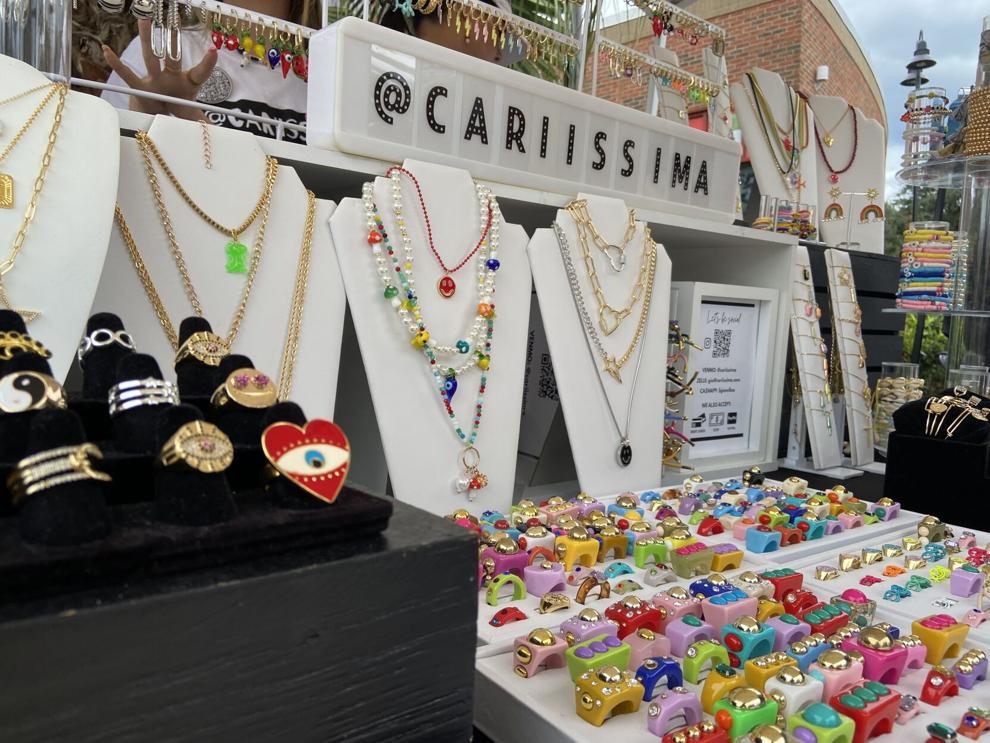 Collao's success has caught the attention of people online, on campus and especially those closest to her. Major said she admires the young CEO. 
"It's amazing to see her grow and build her business all on her own," Major said. "It really inspires me ... to manage my time better to be successful."
Now, Collao said she has set her sights on reaching larger audiences. She said she wants her business to have consistent orders from places outside of Orlando. 
"I want to continue to grow and get Cariissima known by other people," Collao said. "It would be super cool to continue growing over all of the states and hopefully worldwide."
Cariisima jewelry is available online or in person at UCF Market Day every Wednesday.