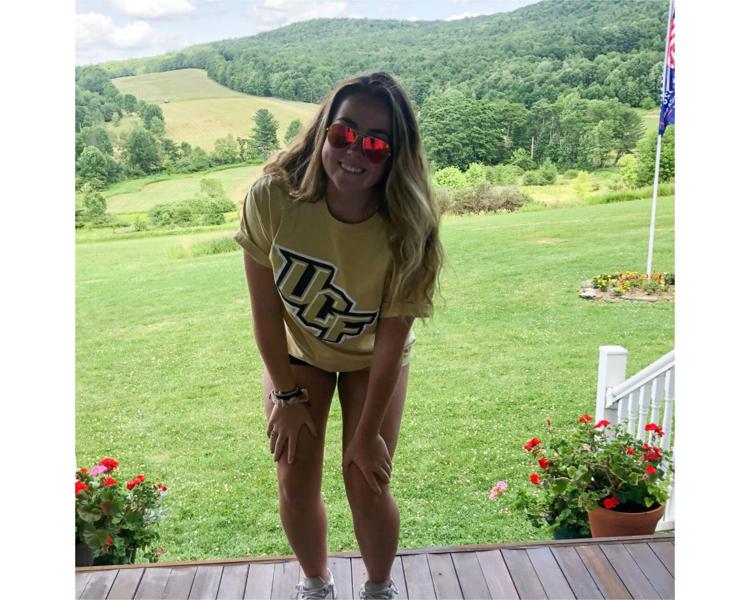 UCF STEM students and faculty said they have been grappling with the fear of a lack of hands-on experience because of remote learning.
According to a U.S. News & World Report, UCF is the 16th most innovative university in the nation, ranking above Harvard and Princeton. Despite this feat, many UCF students and faculty are voicing their frustrations with the learning situation this semester. With 78% of classes held online this fall, some students have not been to campus at all this semester.
Students and faculty in STEM have had difficulties adjusting to remote learning.
Typically a straight "A" student, sophomore biology major Kate Thoubboron has had difficulty adapting to remote learning, and said her professors have not been understanding. 
"My teachers continue to be extremely strict and not understanding of the unknown in everyday life," Thoubboron said.
Thoubboron's grades dropped this semester, and she had to withdraw from chemistry II. She said remote learning disabled her from obtaining the resources she needs to be successful, such as in-person laboratory time and specific technology. She also has grown frustrated with monitored tests creating an added pressure to do well. 
"The invasion of privacy of having to take exams while you are being watched in your home adds a risk of being flagged for doing nothing," she said.
Thoubboron said she hasn't been learning the information her professors are supposed to be teaching. 
"I am retaining enough information to pass a test on it, but I am not being taught to understand it," she said.
She wants to become a specialized pediatric doctor and is concerned about applying to medical school with remote learning bringing down her GPA. 
"None of us wanted this, so why are we going to have to take the blame and continue to have lower grades?" Thoubboron said. "This is potentially decreasing our chances of getting into medical school." 
Sophomore mechanical engineering student Colin Notkin is also struggling to adjust to remote learning because of where he lives.
"I have a few professors that made exams at a set time and made attendance mandatory despite UCF's large international program," he said. "When my living arrangements changed halfway through the semester, I was living in mountain time. Therefore, my 8:00 a.m. calculus III lecture was now at 6:00 a.m."
Notkin said his grade reflects how the professor adapted to remote learning, and he almost had to withdraw from a class because his professor wasn't flexible. He believes UCF should be doing more to assist its students this semester. 
"I believe pass/fail grading may be helpful to our student body," Notkin said. "I am not sure what is different from last spring and now. I do not understand why the school is offering less to our students; the longer the pandemic goes on, yet the impact of COVID-19 is only growing larger."
Notkin said this semester, he doesn't feel supported by the university.
"The biggest thing I have learned is I cannot rely on UCF to teach me what I'll need to be successful," he said. "The only thing I can rely on UCF for is credits."
Adjunct engineering professor Jacqueline Sullivan said adapting her introduction to engineering class to remote learning has been challenging. Sullivan was upset hearing UCF would remain online for the fall 2020 semester and even cried while reading the email. 
Traditionally, Sullivan required students to attend a lecture once a week and a lab at another point during the week where they work together to build a robot. However, this semester that class structure was impossible. Sullivan said finding a program that worked for each of her students was particularly challenging. 
"Dealing with this many students, some have Apple [computers], and some don't," Sullivan said. "You needed something everyone could access and utilize without dealing with all the different types of issues that could come up." 
Although her freshmen students did not get a traditional first semester, they have benefitted in a way they traditionally would not have.
This semester, students were required to complete an excel program that gave them certification, referred to as "belts," in excel at each level. Students earned their excel "white belt" during their time in introduction to engineering, and now have the choice of obtaining their "black belt," advanced proficiency accreditation, which is a great resume boost.
"Have we been able to teach them what we traditionally did? No, but they have benefitted in certain ways," she said. "We never required that excel program before, but now they have a new skill to help push them forward."