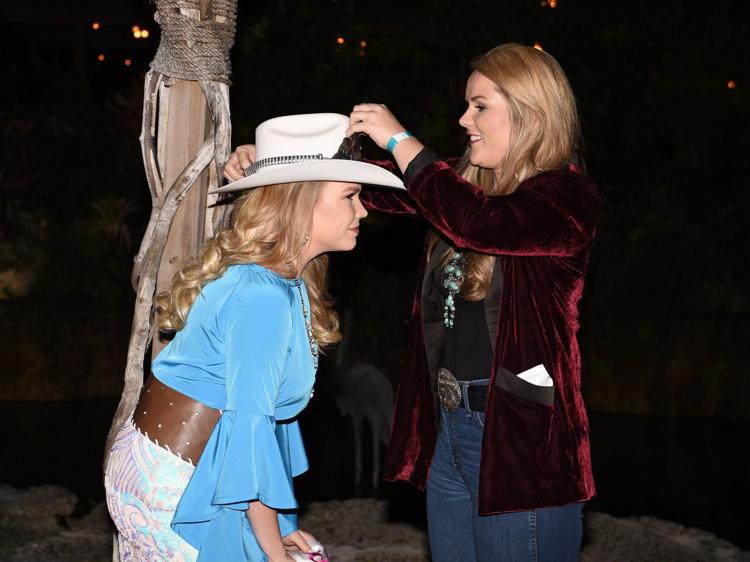 Rodeo queens are more than just pageant girls who ride horses and wear bedazzled clothing — these ladies are advocates for agriculture, promoters of western heritage and representatives of their community, according to the mission statement of Miss Rodeo Florida.
Each year, a select group of young ladies serves the state of Florida as ambassadors and spokeswomen for the professional sport of rodeo and western traditions.
UCF alumna Cara Spirazza has stepped down as Miss Rodeo Florida and UCF senior McKenna Andris was crowned at her coronation ceremony in Homestead, Florida on Saturday, Jan. 11.
"I've got pretty big boots to fill," Andris said. "But I'm ready to hit the ground running as the second UCF student to wear the crown for Miss Rodeo Florida."
Andris' coronation ceremony will mark the beginning of a year traveling across the nation, and her journey as Florida's new representative has only just begun. Over the next 12 months there are 24 different rodeos scheduled across the state, according to MRF Florida.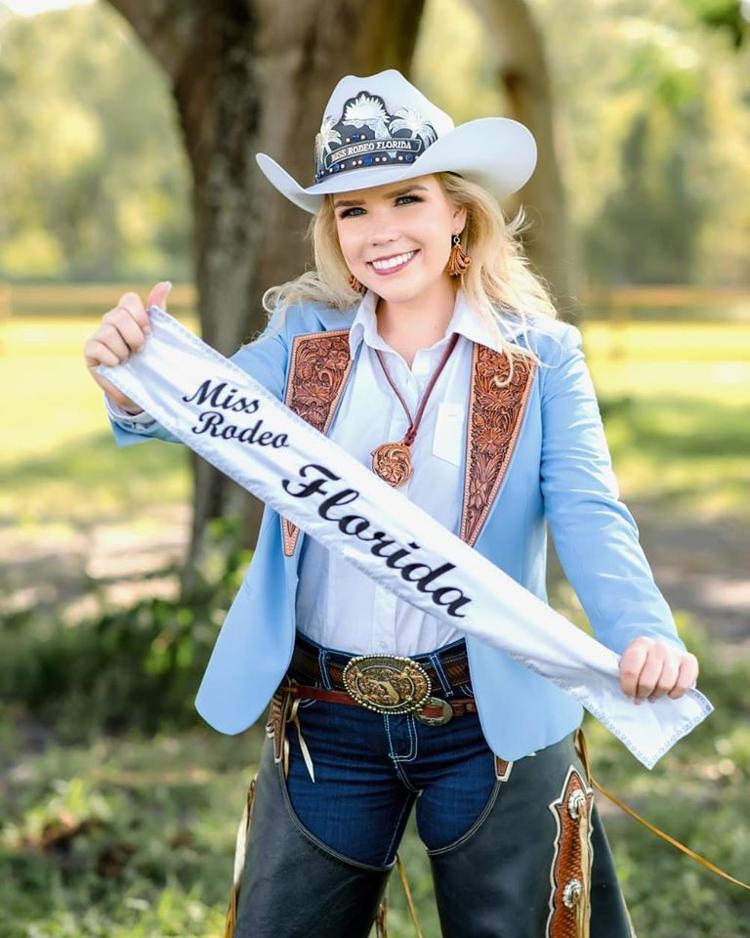 The MRF 2020 pageant took place in September, and the results were clear. Andris swept the board and won all six judged categories: appearance, personality, modeling, speech, impromptu questions and a personal interview. This was her first time running for the title, yet she won out of all three competitors.
"To be Miss Rodeo Florida, you have to know how to ride a horse, and how to speak publicly," Andris said, "Rodeo Queens need to know rodeo knowledge and history and promote our way of life."
Stepping down from the reins is Spirazza, 25, who graduated from UCF in 2016 with a Bachelor of Science degree. She was crowned as MRF 2019 and went on to compete in Las Vegas for Miss Rodeo America in December last year.
Spirazza placed among the top 10 contestants out of 27 and placed second for the Zona Vig Scrapbook Award for her personalized scrapbook documenting memories during her reign as MRF. 
She also received $1,000 from the Roxann Harris Memorial Competitive Spirit Scholarship Fund, according to Miss Rodeo America.
"I've traveled over 60,000 miles, I've been to 23 states and Canada and I've attended 42 rodeos throughout the year representing the sport I love and the western way of life," Spirazza wrote on the Miss Rodeo Florida Association Inc.'s Facebook page.
After a full year of new rodeo experiences, Spirazza said she can now focus on her career as a large animal veterinarian. She will continue her third year specializing in equine sports medicine at Tuskegee University's School of Veterinary Medicine in Alabama.
Spirazza said her line of work will continue in the rodeo world upon graduating in 2021. According to the Professional Rodeo Cowboys Association, all rodeos require a veterinarian to be present for all competitions, performances and events to ensure the safety and well being of the livestock.
"We're surrounded by people who all share the same values, passion, love for our animals, and support for one another," Spirazza wrote on the Miss Rodeo Florida Association Inc.'s Facebook page. "Something that just makes you feel right at home no matter how many miles away."