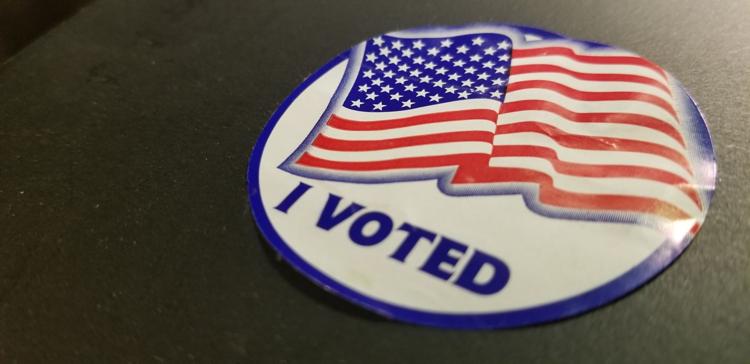 This year marks the 100th anniversary of the 19th Amendment, which granted women the right to vote.
The Amendment was passed by congress on June 4, 1919 and was ratified to the U.S. Constitution on August 18, 1920.
Kenicia Wright, a professor in the School of Politics, Security and International Affairs, said she conducts research on traditionally underrepresented groups, including women and minorities, in public policy.
"The legacy of these efforts, of this amendment, make sure people have equal rights, and make sure people's voices are heard," Wright said. "Having the right to vote has this ability to have this potential influential ability on elections."
In 2016, Hillary Clinton became the first female Democratic candidate for a presidential election. According to the Pew Research Center, 54% of women voted for Clinton, who also secured 95% of the black female vote. Although Clinton did not secure the nomination, women largely voted for Clinton over Republican candidate Donald Trump.
Wright said that issues relevant to women are becoming more common in political discussion.
"Some of the things you see in this round of elections is candidates paying attention to these issues that are important to women," Wright said. "So you hear candidates talk about infant mortality rates, maternal mortality rates and I think one of the reasons we're seeing an uptick in discussion on these issues that are relevant is because we have this ability to vote."
According to the National Study of Learning, Voting and Engagement, women are more likely than men to cast a ballot and women increased their voter turnout by three percent between the 2012 and 2016 elections.
Since 1920, women have achieved major milestones, including the passing of the Civil Rights Act, which bans employment discrimination based on race, national origin or sex, and The Equal Pay Act, which prohibits discrimination based on sex in the workplace.
Despite these milestones, Keyuna Julian, the founder of Womexism, a UCF club dedicated to giving all women a voice, said she believes that women shouldn't take their ability to vote for granted.
"Women who weren't able to vote would be so lucky to be in the position we're in now," Julian said. "So, we must vote to continue to appreciate and importance of our ability to vote today."
Senior health sciences major Loren Weiland said she agrees with Julian and believes that women today should take advantage of their right to vote. 
"There's a lot more happening in the world than what used to be and we're constantly evolving," Weiland said. "Women should take advantage of this evolution and should have a say in how we shape the world."