Dr. Bethany Backes has always known she wanted to help women fight against the violence they face in their communities, both domestically and in public. Now, she is passing it along to her students and two daughters as she hopes they can carry the legacy she will leave behind.
Backes, an assistant professor of criminal justice and social work in the College of Health Professions and Sciences, left her decade-long tenure in the U.S. Department of Justice to do further applied research in social work and have a more hands-on experience with students. Backes said she helps the UCF community learn important and sensitive topics that are important for everyone to know relating to violence against women.
Before her time at the DOJ, Backes spent 10 years in the field doing more direct services such as teaching victimology face-to-face and in-depth research. At the DOJ, her work consisted of having to conduct research on victims of crime, violence against women and direct programs of research. She is satisfied, however, with her decision to leave for more hands-on work with students.
"I love being a part of that growth and development and I learn so much from students, as it's a two-way street," Backes said.
The 43-year-old is an important member of the Violence Against Women Cluster at UCF. The organization, like many others that aim to prevent violence against women, is focused on spreading a larger awareness of what it really means.
"One of our goals is to generate partnerships and money, which is meant to have a greater impact on working towards the eradication of violence against women," she said.
With everything that Backes has accomplished in her career, she said she is most proud of being a mom to her two young daughters, 7-year-old Emelia and 4-year-old Maeve.
"That is my most important, profound, humbling and most difficult job in the world," Backes said. "If you ask my seven-year-old what does mom do, she says 'she helps ladies get safe' and that's why I take my mom job so seriously."
"Helping ladies get safe," as her 7-year-old says, is what Backes' job at the VAW Cluster is all about. While it is a tough job with harsh realities, Backes said it is very rewarding at the end of the day.
Backes said that being compassionate and empathetic is a trait she feels shows her best self.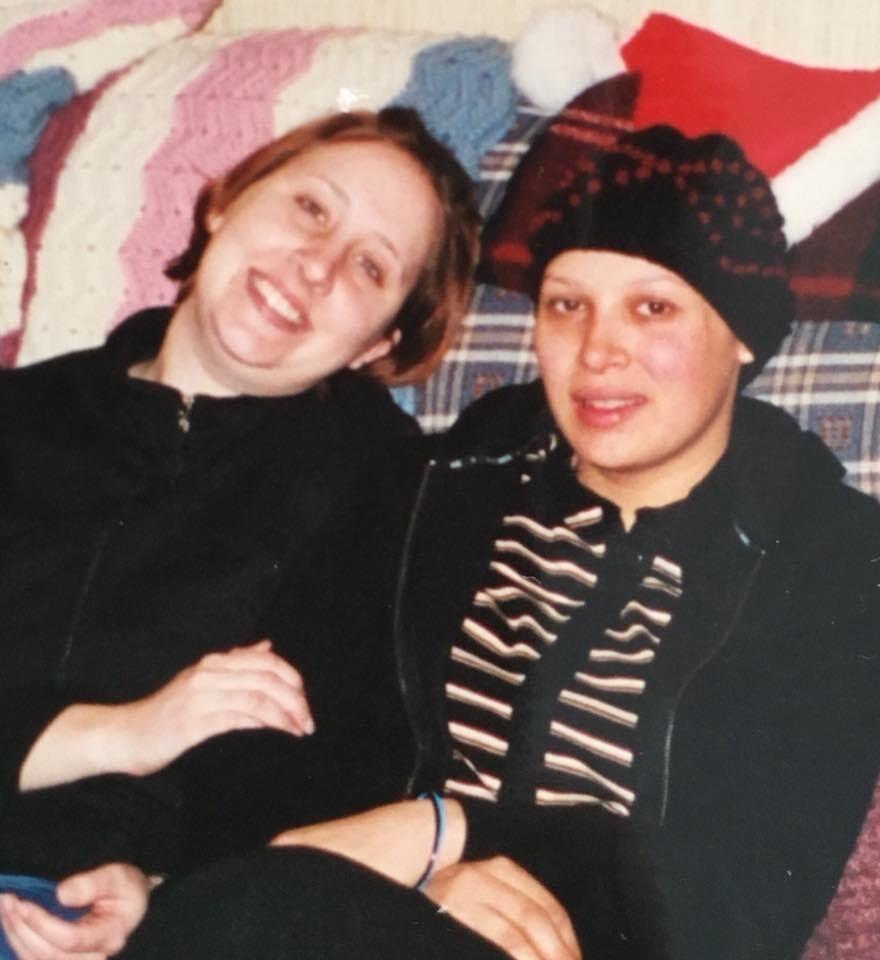 Backes' best friend, Olivia Johnstone, described her as a compassionate person who is always there for her no matter what. One morning, Johnstone said she woke up with lumps around her neck, and after a biopsy at the doctor, she found out it was a rare form of blood cancer called Hodgkin's disease. Backes was the first person she called.
"After calling Bethany, she drove that night from Michigan to New Jersey to be with me," Johnstone said. "Nobody asked her to do that, and it's something I'll never forget."
Dr. Leila Woods, Backes' close colleague and friend, said Backes is fierce and loyal. When the two of them were working together on grants at UT Austin, Woods' mother was diagnosed with terminal lung cancer. After telling Backes she was upset, Backes took it upon herself to finish the job.
"'Leila, I will finish these grants for you. Go home and be with your mom' and that's the type of person she is," Woods said.
Woods has seen Backes in her element of working towards preventing violence against women, however, she has also seen how it can affect her mental health.
"This line of work can be hard on people and if you don't take a step back to distance yourself, it can be difficult at times," Woods said. "Bethany has had it tough and at times I've seen her defeated, but she never stops fighting for what she believes in."