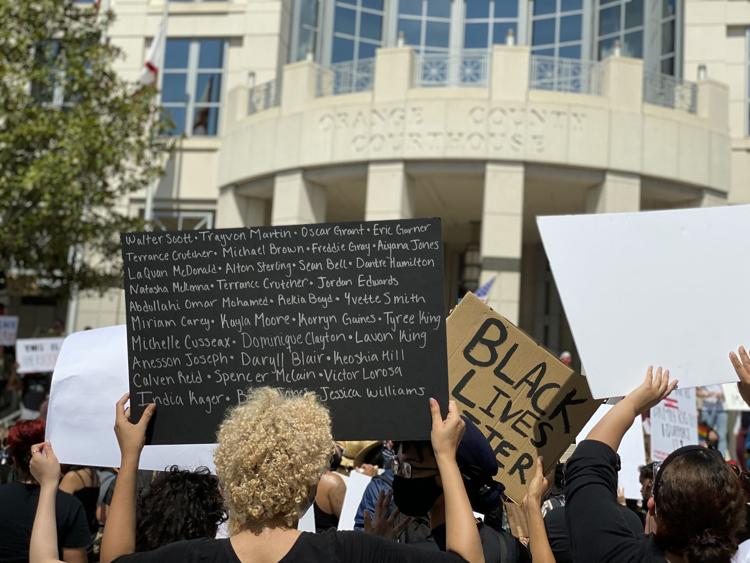 A virtual forum on race and unity was hosted by UCF on Friday afternoon as part of the university's response to racial injustice and George Floyd's death on May 25.
The forum was held on Zoom and facilitated by S. Kent Butler, UCF's interim chief Equity, Inclusion and Diversity officer. Just a few days after Floyd's death, a statement from Butler to UCF stressed the importance of being "actively anti-racist," he said.
Students, staff, and panelists engaged in eight seconds of silence "in recognition of the eight minutes George Floyd endured having his neck [knelt] upon," Butler said.
UCF President Alexander Cartwright delivered opening remarks as one of the panelists on the forum. Prior to the forum, Cartwright issued his own statement that also urged the university to be actively anti-racist.
At @UCF, we do not tolerate hate speech and must be unequivocally anti-racist in our words, actions and online behavior. Whenever we find discrimination in our community, we will take decisive action to stamp it out. https://t.co/XQvm01exzM

— Dr. Alexander N. Cartwright (@UCFCartwright) June 1, 2020
He and Butler planned the webinar to hear the experiences of participants and understand what they were going through, Cartwright said.
"To say that people are struggling right now is a grave understatement," Cartwright said. "It is devastating to see so many people in pain, and I know that words are not enough. I know that you want and are demanding action."
Cartwright said that UCF needs to redouble its efforts so that students, faculty and staff know that it's not enough to be disgusted by racist or discriminatory behavior, but "[they] need to speak out against it." 
The controversy surrounding tweets made by associate professor of psychology Charles Negy was addressed, with Cartwright describing them as "abhorrent." Several participants spoke out against Negy and the response of UCF to the controversy.
Senior English major Tiffany Tanaka-Cooper said that Negy's Twitter account and comments were offensive to her as a black and Asian student.
"My question is 'how far is too far?'" she said. "If students on campus feel uncomfortable with him teaching, what steps or avenues does UCF have if his Twitter account is protected by the First Amendment?"
Junior health sciences major Dylan Mungal said that students want accountability and transparency from UCF.
"When you said, 'we can't solve this issue overnight,' this issue with Negy has been going on for years," Mungal said. "So it's been known. The system needs to be overhauled."
Some participants gave tearful personal accounts and suggested ways that UCF can better serve its community. 
UCF success coach Samantha Ramos said she wants to see mandatory diversity training, workshops and inclusion efforts for staff and faculty. 
"I've always been disappointed that there's never any kind of mandatory effort to get people to understand the diverse populations of students we're working with," she said. 
Ramos also said that UCF should give a formal mental health day for students, faculty and staff to "grieve and process what's been happening."
"I can only imagine how my black colleagues are feeling right now," she said. "They've been asked to continue to work these past couple weeks and months with what's been happening with George Floyd, Ahmaud Arbery and Breonna Taylor. What's been happening is not okay, and we're continuing with our work as if nothing has happened."
Some participants described a lack of diversity and representation in programs and student government at UCF.
Doctorate student Khayah Peters said she wants to know what UCF is doing to engage minorities and enhance community involvement.
"It is hard when I look at the hallways of pictures of every class that has happened before me and there's only five black women who have ever graduated from this physical therapy program," Peters said. "You know how people feel coming into white spaces and feel like they're not heard, they're poked at and looked at like they're an anomaly."
Senior psychology major Derreasha Jones said that conversations about racism have been a part of black communities for years, but students could only have a conversation with the university when there were protests and riots involved.
"Black students have been here," Jones said. "We just need everyone else to join on board. We're tired of preaching to the choir. At our meetings we talk about prejudice, we talk about racism, we talk about stereotyping but no other race seems to be there to listen."
Jones also cited the statements from Butler and Cartwright and said that UCF needs to have an active voice of anti-racism. 
"I shouldn't have to go to my supervisor and say 'I'm okay' when on the news you've just seen George Floyd was killed by  a police officer," she said. "I shouldn't have to start that conversation. It shouldn't take three or four days to send out an email consoling the black students at UCF." 
Graduate student Kristina Lawrence was one of the panelists on the forum. Lawrence said she is listening and actively trying to understand what is happening on both the student and administrative level.
"I think the forum was a great starting point, and that was a general consensus for everyone on the panel," she said. "I am hopeful and optimistic about what's being done by students to hold people accountable." 
Lawrence said that she hopes UCF implements long-lasting steps towards diversity and inclusion.
"There's a lot of concern about students being the only black person in the room," she said. "I felt the need to speak up on that. What is the school doing to attract students of color? We have over 70,000 students from all reaches of the world. We have the potential."