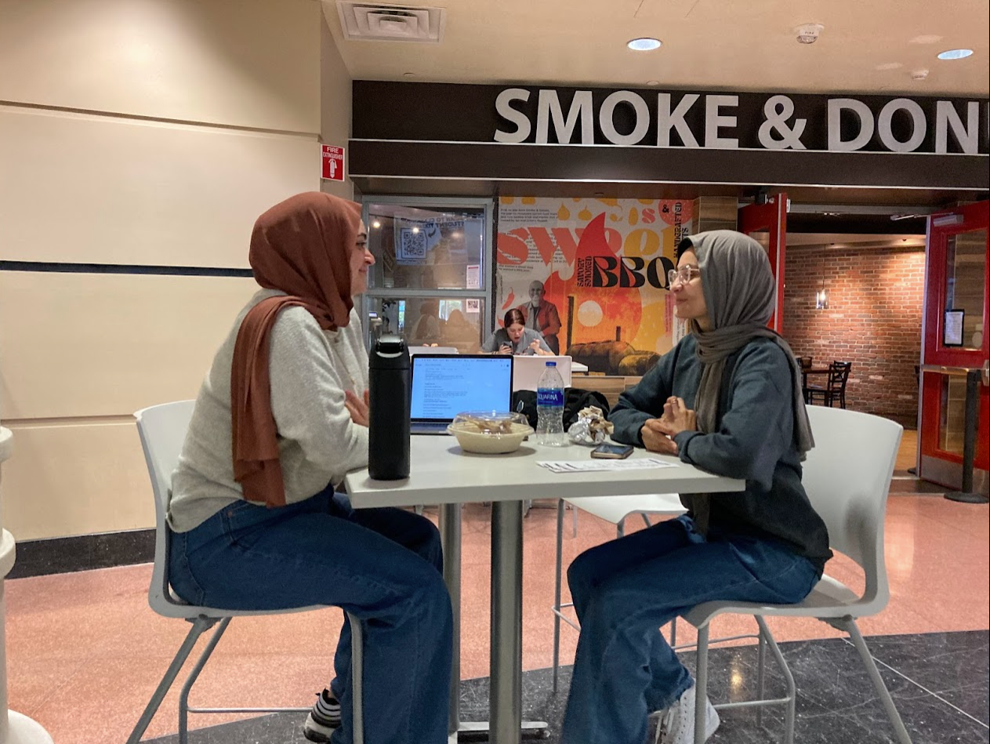 Grabbing lunch on campus seems like the most relaxing part of the day, but for members of UCF's Muslim Student Association, finding a quick and easy halal meal is just another daily task.
Junior health sciences major and treasurer of MSA, Muhammad Sameed, is one of the MSA members who created a new survey, which asked students whether or not halal food options on campus would be beneficial for them. The survey has received over 250 responses from Muslim students wanting halal dining options.
Sameed said the survey was created after he contacted the director of the Student Union, Rick Falco, and was told to circulate a survey to study the want for halal food options.
"He wanted to see the numbers to show how important halal food options are to UCF students," Sameed said. "So we put together this survey to prove there is a demand for it."
Sameed said he hopes UCF's Student Union and Dining Services can help bring the positive results of this survey to life.
"Right now, we are working on refrigerated pre-packaged food items and a halal pop-up shop," Sameed said. "But in the end, I would really like to see permanent halal food options for Muslims to eat on campus." 
Halal is meat prepared as described by Muslim law, according to Halal Monitoring Committee. For meat to be considered halal, the animal must be slaughtered while pronouncing the name of Allah. Currently, there are vegan, vegetarian and kosher options on campus, but no halal. Students are now trying to change that.
UCF's Local Restaurant Row, located in Knightstop at the Student Union, rotates local restaurants each week. Sameed said he would love to see a Muslim small business that serves halal meat offering food in the spring 2023 semester. Sameed said he hopes once UCF brings halal options to campus, it will be an eye-opening experience for the university to witness how many students this will attract. 
"When campus sees the profits and the long lines of people, it will prove there is a demand for it," Sameed said. "All of MSA will be in the line; we want it bad. I would love to see a halal option next semester."
Sameed said he believes UCF not providing halal food options goes against the university's promise of inclusion on campus.
UCF Student Union and Dining Services have been unresponsive to NSM Today's multiple attempts to reach them for comment. Multiple emails were sent and in-person attempts were made for over a week.
"On our survey, the last question is, 'Does not providing halal foods contradict UCF's Diversity and Inclusion mission statement?'" Sameed said. "Over 90% of students responded yes."
Haniya Saqib, president of MSA and senior biomedical sciences major, worked alongside Sameed to bring traction to the survey and studied the demand for the need for halal foods. 
"They are bringing their own food or waiting until they get home until they can eat," Saqib said. "Everyone from MSA that I know has been expressing concerns for wanting halal options on campus."
Saqib said she is remaining positive and believes the survey will help set getting halal foods onto campus into motion.
"I hope to see the change within my academic year as president," Saqib said. "I do think eventually, it will work out.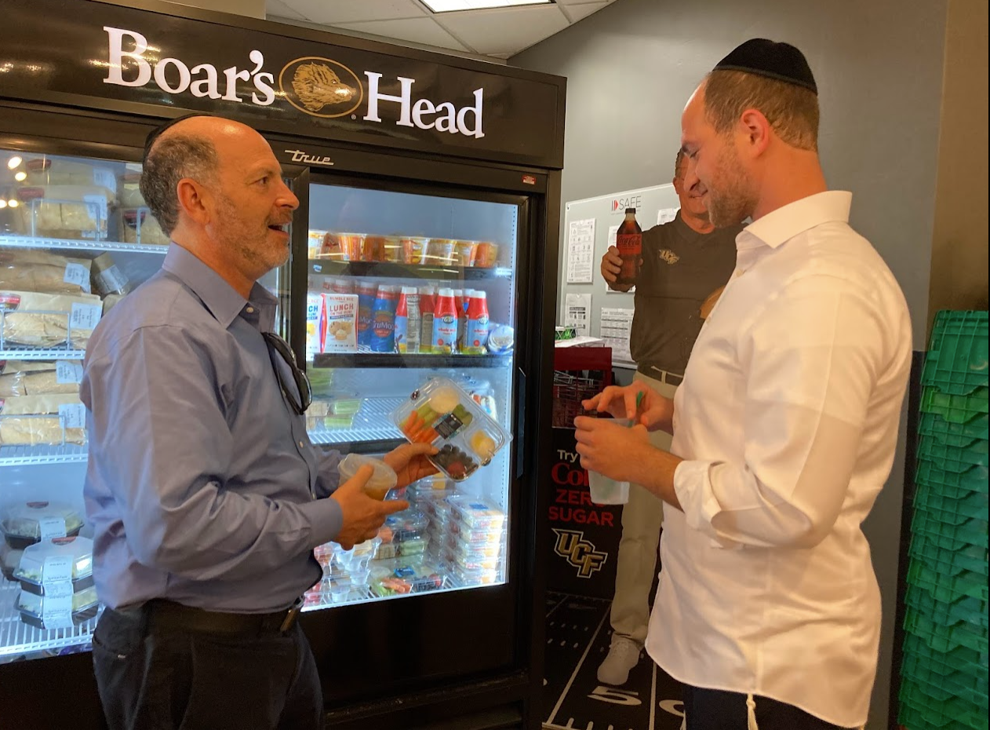 Ammal Abdullah, a senior health sciences major, is a Muslim student who said she would love to start eating halal foods if she sees them on campus.
"I don't eat halal strictly because it is hard to have that availability," Abdullah said. "It would be a really good option to have."
Yomna Farid, a junior health sciences major, is also Muslim and said there needs to be more halal foods on campus. 
"In a diverse campus like UCF, there is a big Muslim community, and you cannot guarantee to find any halal food options right now," Farid said. "A lot of the Muslim community would like anything halal here." 
A rabbi who works with UCF, who did not want to disclose his name, said he was very happy when he saw the option for kosher meals on campus and believes every religion should have their own variety of food available to their followers.
"Make it easier for all the students," he said. "Everyone should be comfortable getting their own food and following their own religion to the max they could."