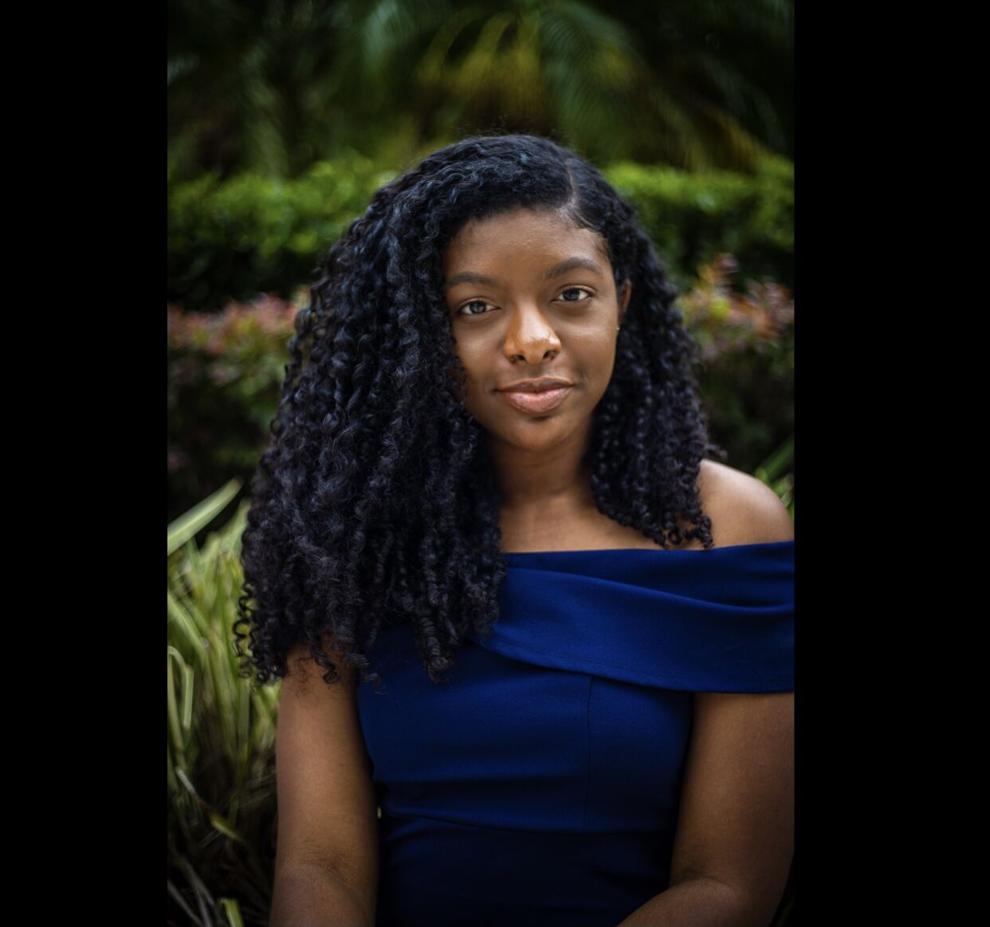 Yiitsodirah Final was twelve-years-old when the shooting of Trayvon Martin left her with a desire for change. 
"That was my first major awakening as to what's going on in this country," Final said. "From that point on, I wanted to help people. People who aren't able to afford attorneys, who've got their backs against the wall, the little guys."
Final is a third-year legal studies student with a passion for social justice. As a Black female law student in a predominantly white and male field, Final continues to push past barriers and achieve immense success in both her academic goals and future career path. Final currently serves as the president of UCF's National Black Law Students Association, works as a case manager for an insurance defense law firm, and will attend Barry University for her law degree starting the fall 2021 semester. 
Dr. Irene Pons is a legal studies associate lecturer in the College of Community Innovation and Education whose classes Final was enrolled in. Pons said she was one of the faculty members that wrote Final a letter of recommendation for her application to Barry University. 
"I talked about how she impressed me with her earnest commentary during class discussions and considerable work ethic," Pons said. "The passion she displays doesn't stop within the walls of the classroom, as she leads and mentors Black aspiring law students to support diversity in law and social change." 
Final is also the recipient of the UCF Austyn White Legal Studies Scholarship, which recognizes students who've dedicated themselves to or are members of organizations which focus on the advancement of minority communities. 
Dr. Lee Ross serves as the faculty advisor to the National Black Law Students Association and is the professor of a class on domestic violence, which Final was a part of. Ross said Final has a penchant for representing the oppressed and was often a participant in class discussion. 
"Generally, when you ask students something there's silence, but she would often be the one to break it," Ross said. "She was always forthcoming and eager to offer her perspective and to help other students understand certain concepts. She'd dive into an intersectionalist approach using race, gender, and class to show how each factor relates to outcomes in the criminal justice system." 
Final's 22-year-old sister, Yiifedji Final, said this passion of standing up for others and approaching issues head-on was a part of her sister even before college.
"I think my sister has always questioned the status quo and spoken up when something doesn't seem right," Final said. "We shared an AP Psych class during high school and I remember someone saying something very derogatory against Black people. Yiitsodirah just turned around and educated them about what they said in a way that was kind but still incredibly passionate."
Final said that over the years she has often found herself faced with moments of implicit racism. 
"If I show passion, I'm considered aggressive," Final said. "You get comments about your hair as a Black woman. People will make comments about my name or not pronounce it correctly, but they'll go miles to pronounce Czechoslovakia." 
Final said while those moments can make her feel like an outsider, she pushes and empowers herself to do what she does for others and speak up. 
"I try to speak up everywhere I can," Final said. "In the legal field, it can be isolating to be the only Black person or woman. You can feel intimidated to not speak out, but you have to remember to not underestimate the importance of using your voice in every capacity."
Final hopes to one day continue working in Florida as a public defender for a larger firm in areas of interest such as civil rights, juvenile law, immigration law and criminal defense. 
"I think after working for a larger firm, the sky's the limit for me," Final said. "One day I hope I'll be able to open my own law firm and open up a mentorship program for Black children and give back to my community."
Pons said she wishes Final the best as she moves forward in her academic journey and believes she's an exceptional law student. 
"I've told her I can't wait for the day she comes back and calls me and tells me 'Pons I've got a case against you'," Pons said. "She's going to be an amazing lawyer."
With Final's last year at UCF drawing to a close, she said her time here has given her the platform she needs to move forward in her career path and closer to her goals involving social justice and the law field. 
"I think my focus is on making sure people know there are people working and advocating for them," Final said. "There are ways for us to find justice, we're not just going to look at the world and give up."