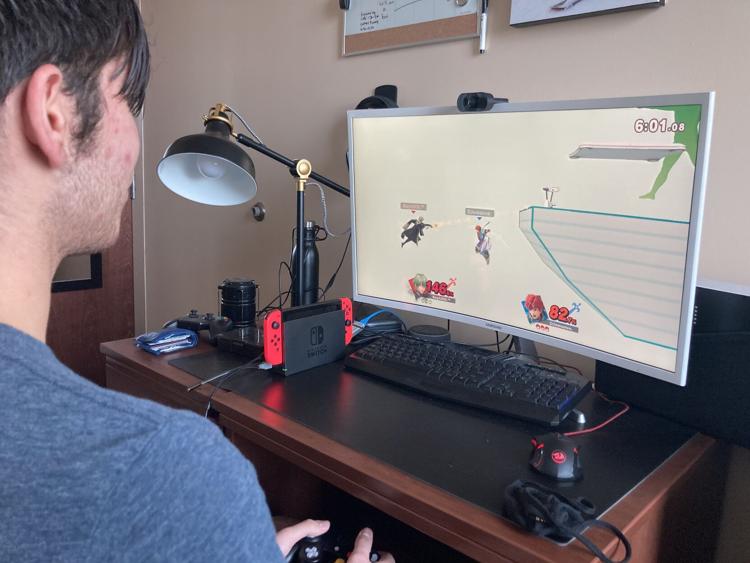 This year UCF Intramural Sports has a variety of esports to compete in. This is in an effort to practice what UCF calls "physical distancing." 
The esports currently available to complete in include "Rocket League," "MLB The Show," "FIFA," "Super Smash Bros.," "Madden," "NBA 2K," "NHL" and iPhone games.
The university has regular season leagues as well as weekend tournaments students can sign up for on the UCF IM page to compete for a championship shirt. 
By adding esports, the UCF IM team said they are able to keep students safe in the comfort of their own homes while still being in the competitive nature of intramural sports.
Rahul Shivlani, freshman civil engineering major, is one of many students affected by COVID-19. Shivlani said he had the virus earlier this semester and was forced to isolate.
"I was extremely bored, tired and burnt out so video games and media such as YouTube and Netflix really helped maintain my positivity," Shivlani said.
Shivlani said he has taken part in three "Super Smash Bros." tournaments. He had to leave in the middle of the first tournament, but was able to win the second one and finish as the runner-up in his last one.
Shivlani said he has enjoyed playing video games since he was a little kid.
"I think it's pretty fun," Shivlani said. "I mean, I don't take it that seriously. I take it more as like a stress reliever."
The intramural esport tournaments have given him a new meaning to how he games. He said he is able to compete while still enjoying doing something he loves.
Shivlani said he thinks UCF has some room to improve mastering running esports, but overall is happy with the progress the UCF IM team is making.
"At first it wasn't up to certain standards, but this last one I feel was much better run," Shivlani said.
Mark Anthony Ribott, junior civil engineering and communications double major, has played in multiple esport leagues and tournaments but wants to see more.
"I have participated in almost every event since the end of spring which is about 20 plus events," Ribott said. "I think the idea was good but I believe it should be expanded more to games like 'Pokémon,' 'Overwatch' and other games."
Nicole Vance, who organizes the majority of esport events, and Shane Land, the assistant director of Intramural Sports, said they are happy with the turnout so far and plan to keep esports a part of intramural sports.
Shivlani and Ribott said they hope UCF will keep up with tournaments and leagues even when things return to normal.