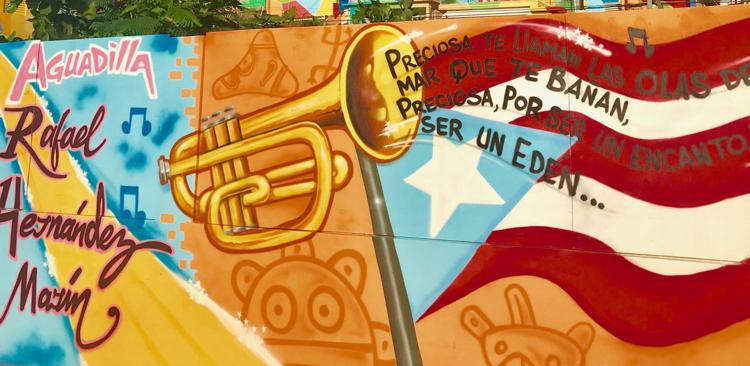 UCF hosted U.S. Congressman Darren Soto and a panel to discuss a new amendment he is pushing for to assist Puerto Rico's debt and development on Thursday afternoon.
Soto and panelists, Attorney Dan Lemisch and business consultant Arnaldo Oliveras, spoke at UCF about a potential amendment to Promesa titled Puerto Rico Recovery Accuracy in Disclosures Act of 2019. PRRADA is aimed at addressing Puerto Rico's debt and how to improve its economy. 
The amendment PRRADA would requires those involved in debt adjustment cases involving Puerto Rico to file statements disclosing their connections with the debtor before receiving their compensation.
Lemisch said he attributes some of Puerto Rico's unfortunate economic position to the inconsistent legislation applied to states but not to the island.
"What you have is one set of disclosures, transparency, openness for citizens of the 50 states and another basically nonexistent set of disclosures, for citizens who live in Puerto Rico," Lemisch said. "What it means is that people of Puerto Rico are really being treated as second class citizens."
Oliveras said Puerto Rican business owners face challenges unique to the island, such as six-month wait times on permits and high power bills that could range from $500 one month and the next month $5,000.
In 2016, Puerto Rico's economic issues became overtly apparent, Lemisch said. Puerto Rico had accumulated to over $100 billion, he said, and could not file for bankruptcy under the US Bankruptcy Code, which resulted in Promesa being passed the same year to file.
Promesa is a bill that established an oversight board for Puerto Rico, a process for restructuring debt and expedited procedures for approving critical infrastructure projects.
Lemisch said because of the urgent nature of the bill, Congress didn't include the disclosure provisions, which created future issues. He said Congress didn't include Bankruptcy Rule 2014, which is used in all 50 states, requiring professionals to disclose their financial self-interest and potential conflicts of interest.
"I've spoken to the congressman who actually drafted Promesa, and they've told me it was an oversight," Lemisch said. "He said it simply is something that just wasn't included, it wasn't intentional, it wasn't malicious, it wasn't done to favor one side or another, it's just missing."
Soto said he is hopeful the amendment PRRADA, which Soto said will create more financial transparency, will pass in the House this year and the Senate in 2021. He said there has been some hesitation from Puerto Rican Gov. Wanda Vazquez and the Puerto Rican Legislature and others who argue the amendment needs to do more or less. 
Lemisch said there is support across the aisle and shared why he believes PRRADA is necessary for Puerto Rico.
"What this bill does is put them on the same footing as their brother and sister citizens who live in the 50 states," Lemisch said. "It is a good government bill, it is not a partisan bill, it has support from Democrats, Republicans, liberals, conservatives. There is a bill pending in the House, there's a bill pending in the Senate and it is simply the right thing to do."