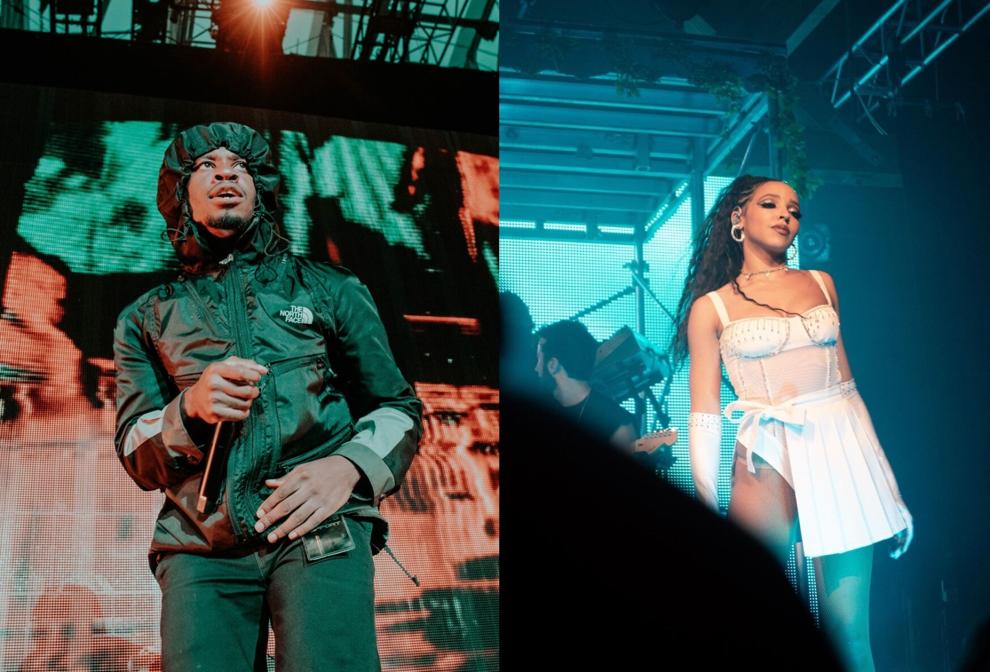 UCF's 2021 Homecoming Week will introduce Concert Knight back to its lineup for the first time since 2019. 
During the first week of November, as part of marking the 50th anniversary of Homecoming, Concert Knight will feature performances from platinum-selling recording artists Denzel Curry and Tinashe.
"Since this year marks our 50th year of Homecoming, we've been planning for the past couple of months and doing our absolute best to make this year's Homecoming the most memorable event that it is destined to be," 2021 Homecoming Concert Knight officials said via email.
Fabron Alexis, UCF alumnus and 2019 Concert Knight director, explained the process of building this event, as he played a pivotal role in building the last Homecoming concert before COVID-19 halted operation of further Homecoming concerts until this year. Alexis said the top priority of putting together Concert Knight is making sure students, above anyone else, are happy and able to enjoy themselves.
"You are in the mindset that you want to please everyone that attends UCF," Alexis said. "Although being such a large school with people from different walks of life, (you get) people that listen to so many different kinds of music."
A lot of the groundwork that goes into building this concert is the budgeting to put on the show, Alexis said.
According to the Activity and Service Fee Budget report, Concert Knight received nearly 40% of the total Homecoming budget. Alexis said other factors considered when discussing the budget include renting out the Addition Financial Arena, marketing and miscellaneous expenses, such as special requests from artists and production expenses.
Alexis said booking artists is fairly easy, due to the relationships UCF has built with the booking agencies of these artists. It is just a matter of finding who can fit the bill. 
This process has remained the same since Alexis' time as concert director, according to 2021 event officials. 
"If we request to use any artist for Concert Knight, we book them through a booking agency and that agency provides services and guidance on how to specifically obtain artists to use for our event," 2021 event officials said.
In his own experience, after receiving confirmation from artists, Alexis said the marathon of putting together the concert quickly turned into a sprint that lasted until showtime. Artists are booked about a month-and-a-half in advance of the official announcement of Homecoming. 
"Once the offer was accepted by the artists, I remember going crazy because of how much still needed to be done," Alexis said. "From getting in touch with our marketing team, to getting approval from artists' management on graphics to be used, we wanted to make sure everything was perfect."
This year's Concert Knight will also have several health precautions due to the COVID-19 pandemic. Precautions such as hand-sanitizing stations and the UCF Mobile app's COVID Self-Checker are provided for maximum protection, 2021 event officials said. The Homecoming Concert Knight Committee encourages attendees to get tested and vaccinated prior to the event and strongly urges them to stay home if they feel sick. 
"We stand by all of UCF's guidelines and are respectful to the Addition Financial Arena's guidelines as well," 2021 event officials said. "We highly encourage our fellow Knights to get vaccinated and to wear their masks inside the arena."
Concert Knight's return to the stage is set for this Thursday, with doors opening at 7 p.m. For more information on the event, students can visit the official UCF Homecoming Instagram page.