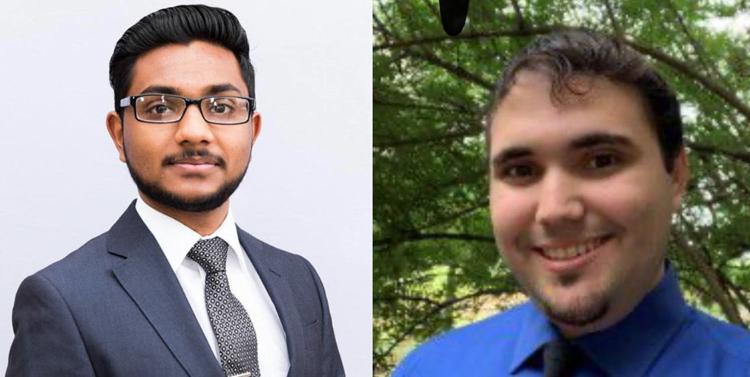 Two UCF graduates teamed up to launch a multicultural private equity firm this summer called Emerald Partners, following Islam's business principles. 
Ishmam Ahmed, 24, is one of the UCF graduates who founded Emerald Partners. He said Emerald Partners would be using the money brought in by investors to build housing units from shipping containers, making them affordable and portable. Ahmed said the business is built on an Islamic foundation.
"Our main goal is to make real estate and healthcare investing accessible for everyone and make a positive impact within these industries by abiding by these religious principles that we have," Ahmed said.
Ahmed said Emerald Partners has 18 investors so far, and the company is working on acquiring five more.
Ahmed also said his religious background provides the moral foundation for Emerald Partners.
"Coming from a Muslim family and being a Muslim, we have restrictions on how we can invest and what we can invest in," Ahmed said. "We don't use compound interest in any of our financial models, so traditional financial tools go out the window."
Ahmed said because of Islamic standards, Muslims can't use interest as a financial tool. It's also prohibited to conduct business with alcohol and adult content such as gambling and pornography, he said. 
Ahmed said Islam also requires the client and the business to create a partnership that doesn't only benefit the business, but helps the client as well. He said businesses could not take actions that would harm their client.
"We're actually obligated to defer loan payments by religious law," Ahmed said. "If you lose your job, we can't take over your house."
Ahmed said there is a healthcare side to the project called Emerald Healthcare, which aims to provide portable clinics in places across the nation, and eventually, overseas. Ahmed said they could have a unit built and ship it to the destination.
"We can have it at a location for extra patient capacity or as an onsite sleeping solution for hospital staff, so they don't have to worry about getting their family members contaminated," Ahmed said.
Ahmed said the motivation stems from knowing struggle. He said his parents migrated to the United States from Bangladesh and faced the challenges of immigration.
He said a motive behind wanting to make real estate investment more accessible for people is that some companies require $10,000 for a basic account, which can be infeasible for some people.
The minimum investment with Emerald Partners is $25, Ahmed said. 
Besides building housing units from shipping containers, Ahmed said he's aiming to revitalize shopping mall lots.
"I'd like to have a place in which we curve the need for cars, which impact the environment," Ahmed said.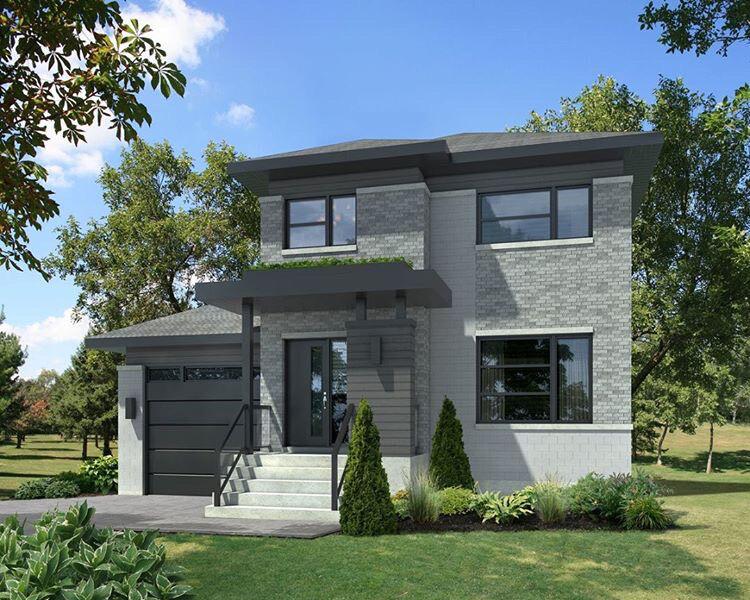 He said he would also like to start building projects downtown and the beachfront with a price range that's accessible to most working-class people.
Ahmed's business partner, Jose Rodriguez, 25, said he mostly handles the financial aspects of the budding company.
Ahmed said they met at UpStarts Student Venture Accelerator, a UCF program that supports young entrepreneurs in launching their businesses when he used to have his own accounting firm. Ahmed said that Rodriguez would do his accounting when his previous business, Boujee Boba, was running. 
Rodriguez said he is not Muslim, but he agrees with the Islamic guidelines for businesses.
Rodriguez's family came over from Cuba, and, with the mindset of witnessing an immigrant's struggle beforehand, he said minorities can benefit from Emerald Partners' service. 
"There's a shortage of construction going on for affordable housing. Now that everything's on standby and as soon as people start defaulting on their loans, not making their payments, that trend becomes worse," Rodriguez said. "Once the virus passes, or there's a vaccine, and things return back to normal, people still need to live."
Rodriguez said halal loans are not only legal but ethical as well. He said other companies settle loans mostly for their own gain, and that this isn't the case with the way Emerald Partners works.
"It's not a cold exchange," Rodriguez said. "It's more of an agreement between the lender and the lendee. The fundamental idea is that you're helping someone."
Omar El-Sayed, 17, is one of the interns at Emerald Partners. He is from Egypt and moved to Orlando from Saudi Arabia four years ago, El-Sayed said. He said he mostly handles the communications side of the company.
El-Sayed said halal investing means investing the right way because of the source of the investment. 
"The money is coming from someone's hard work," El-Sayed said. "From a halal job, a morally correct job."
Emerald Partners is just three months old, Ahmed said. The business was one of 50 accepted into the LaunchPad Summer Startup Fellowship. In addition, he said the business received a grant of $5,000, which would help the team keep its momentum or even make its first housing unit.
Ahmed said he felt like giving up because the business was not progressing at an ideal pace, the pandemic and his own housing issues. However, an acceptance letter from Georgetown University and the support Emerald Partners received from the LaunchPad Summer Startup Fellowship, Ahmed said, made the past three months a learning experience.
"You shouldn't give up hope," Ahmed said. "Be persistent and keep praying."
Ahmed said he hopes to break ground for the first project in January 2021.