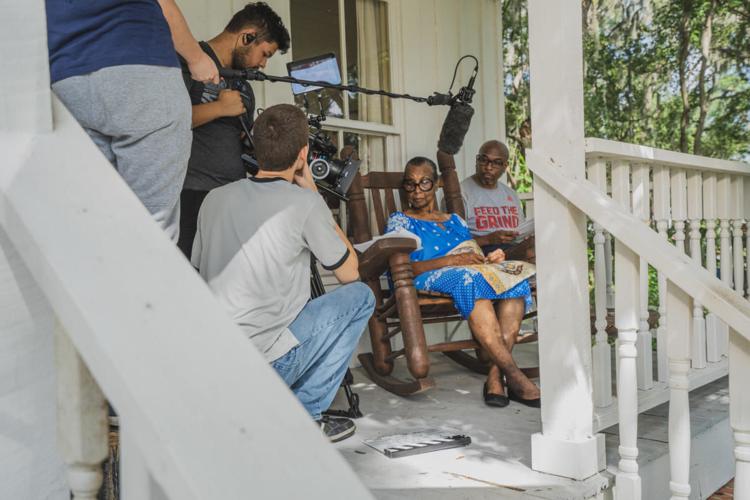 Suppose one day you were African-American, and the next day you woke up white.
UCF graduate student Jason Gregory, who is studying emerging media, said he's using his film thesis as the premise to explore societal and cultural differences between races in his TV pilot, "Waking Up White." The show tells the life story of a black family of four who one day wake up white and have only days to decide whether or not they want to remain white or return to their cultural roots.
Gregory said the events that take place in the story are based on personal experiences and experiences among friends, family and society.
"I remember watching TV and seeing another African-American had been shot and killed," Gregory said. "There was an African-American lady crying on TV and she said 'This wouldn't have happened if we were white.' I kept telling myself that there was something powerful in that word, 'if.'"
In January 2019, scenes from "Waking Up White" will be shown at the  ZORA! Festival held in Eatonville, Florida. The annual ZORA! Festival commemorates the life and legacy of folklorist and anthropologist Zora Neale Hurston, celebrates historic Eatonville and values the cultural contributions of people of African descent. 
Parts of the TV pilot were filmed in UCF's engineering buildings, but most of the show was shot in historic Eatonville. But in the show, the town was renamed Wellsville.
"I was excited that the historic town of Eatonville was chosen as the film location for 'Waking Up White'," Eatonville Mayor Eddie Cole said in an Oct. 18 text message. "With the historical heritage that Eatonville brings, I feel it's a great fit and excellent choice to the backdrop of an important storyline."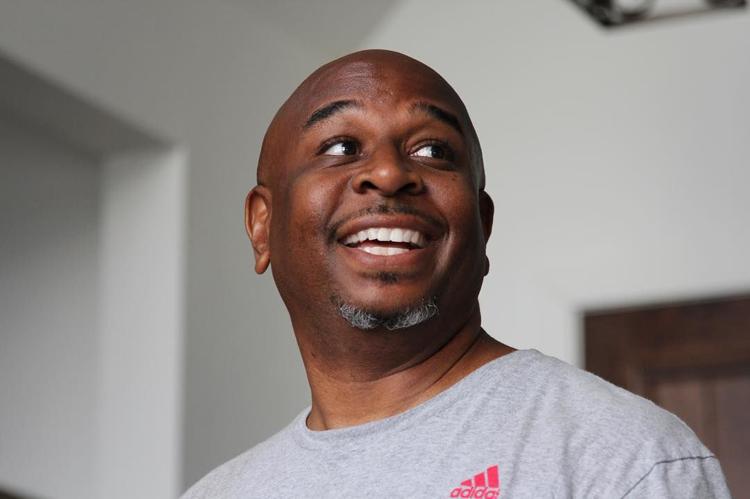 Gregory said the idea for "Waking Up White" came to him in January 2015. But it wasn't until Gregory met the director of the UCF film department in 2016 that he made the decision to build on his idea.
Before being accepted into the graduate program, he was required to submit an original idea for a feature film — a requirement he didn't know he'd already filled when he first thought of "Waking Up White."
The "dramedy," as described by Gregory, uses drama and comedy to deliver its message. Though the screenplay was changed from a feature film to a TV series, it still tackles topics of gentrification, racism, sexism and discrimination based on age and skin color.
Gregory's idea came to fruition when he was accepted into the graduate film program at UCF for "Waking Up White."
"I've always had a dream to become a filmmaker," Gregory said. "There used to be this commercial where people would say, 'I want to be like [Michael Jordan].' That wasn't me. Although I loved basketball, I wanted to be like Spike."
Gregory said Shelton Jackson "Spike" Lee, a black film director, was an inspiration to him and that he grew up watching Lee's movies.
Though Gregory was a basketball fanatic, he studied film and entertainment in college.
And like Lee, Gregory said he knew he couldn't direct and produce a film project alone. So, he searched for a film crew.
As a teaching assistant for the graduate program, Gregory sought out the "best" UCF students to make up his crew.
"The great thing about our undergraduate program is that we have some of the best students here in film," Gregory said. "They are dedicated; they know exactly what they're doing and they work hard."
Working with a team of more than 40 students, Gregory and his crew spent roughly 11 hours a day filming the TV pilot over the course of a week.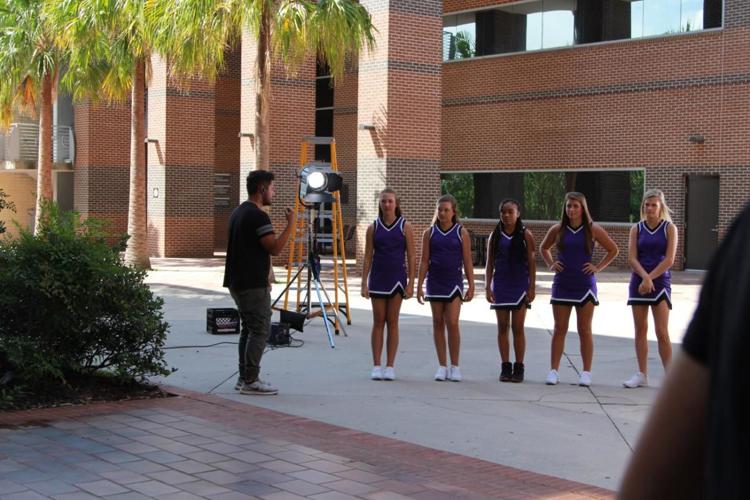 "I knew it was going to be a lot of work. There were a lot of characters and outfits and there were costumes that needed to be put together," said Nia Cumberlander, a UCF junior film major and "Waking up White" crew member. "It was rewarding but very challenging."
Cumberlander, a wardrobe stylist for the TV pilot, said her and three other team members, were in charge of the cast's wardrobe and on-air appearance.
Another student, Kevin Garcia, a UCF senior film major, was tasked to be the director of photography.
Garcia said as he looked through the camera lenses used for production, he was able to see firsthand the impact "Waking Up White" had on the community.
"What people don't really know is that the events in the pilot are things that people deal with day-to-day," Garcia said. "I don't think it really hit home until I saw how connected it was to the community. It really put things into perspective."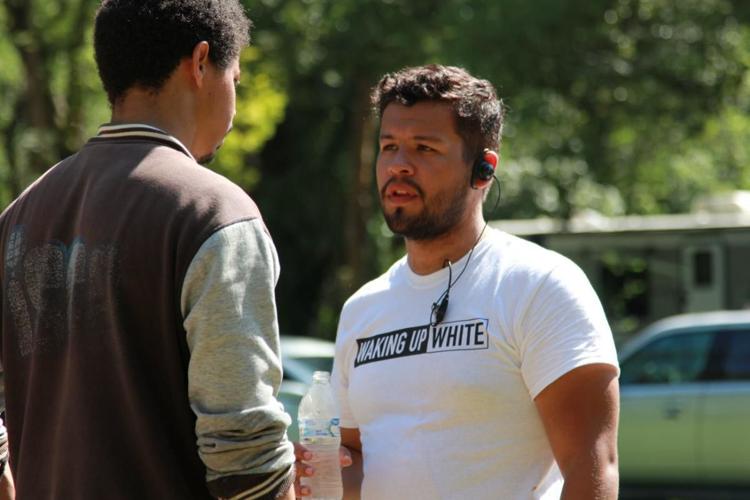 That perspective is one that Essex O'Brien, the actor who portrays the black father Marcus Jenkins Sr. in "Waking Up White," said he knows all too well. 
O'Brien said he relates to his character beyond the scripted lines. Not only is he and his fictional character Florida Agricultural and Mechanical University graduates and married with children, but they both face the harsh realities that can come with being black.
In one scene, the pilot examines police brutality, which is a situation O'Brien said is unfortunate but not uncommon to the "black experience."
"I've been harassed by police," said O'Brien, who is an Orlando-based actor. "People think that because I'm in acting that a cop hasn't put a gun to my face. I've been pulled over and illegally searched. I've fit the description of a large black man and then detained. And people need to see that in 'Waking Up White.' There's no such thing as a 'certain type of black person.'"
O'Brien said producing "Waking Up White" in today's society is important for educating people about the reality of racial issues.

Gregory said he is looking to have "Waking Up White" finished in early 2019 and upon completion, he plans to send the TV pilot off to local and national film festivals. Though his goal is to be picked up, Gregory wants the show to be a topic for conversation.
"We want it be a conversation piece," Gregory said. "We want to see that when this family wakes up white, will they have different opportunities? We want to see 'Is the grass really greener on the other side?'"