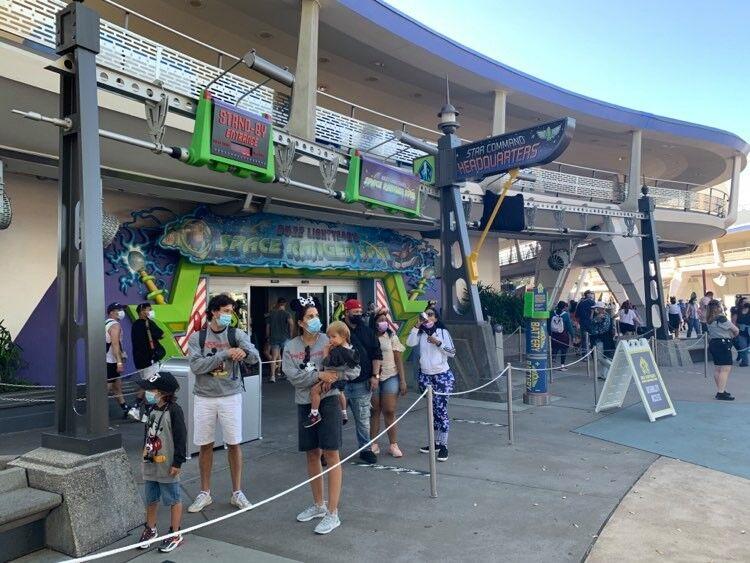 A former Knightro said he finds himself and others cast members going through a difficult time.
Eric Topolewski, a UCF history major graduate, said he is on the tough end of the Disney performer layoffs. Topolewski said the worst part has been seeing the people he worked with lose their jobs.
"The hardest part is seeing my friends where this is their life and moved here for Disney," Topolewski said. "It breaks my heart and if me getting let go saves someone else's job, then I am happy to do that."
Topolewski said he had been a Disney performer and dressed up as characters since his sophomore year at UCF. He said his favorite part was getting to make magic for others as they came to the parks to meet their favorite Disney characters.
Wanting to create happy moments for others is what Topolewski said drew to performing in the first place. His performing journey began at Seminole High School where he was in the theater program and eventually became the school mascot. It was also in high school where he met his current girlfriend Jessica Bailey, a UCF nursing graduate. 
"He just wants to help people, that is literally his goal in life, he is so selfless and he just wants to brighten up people's day," Bailey said.
Topolewski said he had such a blast as the high school mascot that he decided to try out for Knightro once at UCF.
"I made it, and it kind of went from there," Topolewski said. "I always told myself if there was an audition at Disney, I would do it because I loved being Knightro so much."
The opportunity came his second year of college when they held auditions for his height range. He said Disney holds auditions based on the height range they are looking for, depending on the characters. He said when he saw they posted an audition for his height he went, made it and did not look back.
Topolewski said being in a costume all day is harder than people think, but he loves being able to spread the magic. He said it has brought him countless memories that he never wants to forget.
His favorite memory as a Disney performer came when he was in character and got to spend time with a Make a Wish child. He said she was going on to face a lot tougher things than being at Disney, but for those moments he was able to make her smile and laugh as she walked hand in hand with him.
"Life is made up of so many different moments and not all of them are good," Topolewski said. "I wholeheartedly believe when we have an opportunity to make a good moment in someone's life, it is a lasting impact on not only them but ourselves as well."
Topolewski said he is making the most of his situation amid the COVID-19 pandemic working as a health care recruiter for a company called Loyal Source. It is a staffing agency that works with the government to help provide health care.
Topolewski said his heart is still in performing and when a job opens relating to that and he can take it, he will be ready.
Topolewski's father, Greg Topolewski said Eric has always had big dreams and looks forward to things getting back to normal.
"He has always had an eye towards the future, and he is excited things are going to get better," Greg Topolewski said. "He would love to be able to be putting smiles on people's faces and get back to doing it."
Topolewski said his dream job is to be a mascot for a professional sports team. His two favorites are Benny the Bull from the Chicago Bulls and Blue from the Indianapolis Colts.
"Me and along with so many other people that have done this, we love being able to spread that magic, we loving being able to make that moment for people," Topolewski said.