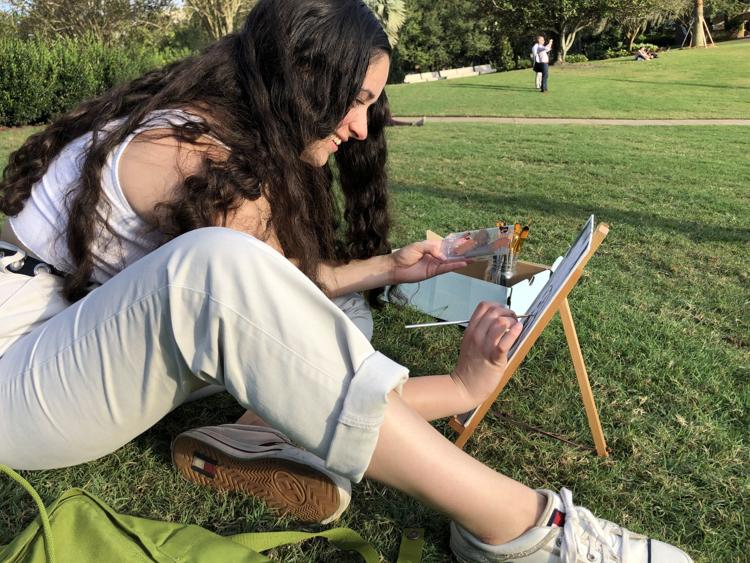 Her battle with anorexia began before she was a teenager but today, she is working toward self-acceptance and loving herself. 
"You are more than what you look like, it's more than just the outside, it's everything on the inside," Stephanie Shekarchi said. "When I started to finally understand that, I started to love myself more." 
Shekarchi, freshman biology major, said she realized she had anorexia when she felt beautiful seeing her bones in the mirror.
"I saw myself, like, just bone, and I thought I looked beautiful, and I was like, 'this is what I'm supposed to look like. Everyone is going to think I'm pretty now,'" Shekarchi said. "'Everyone is going to love me.'"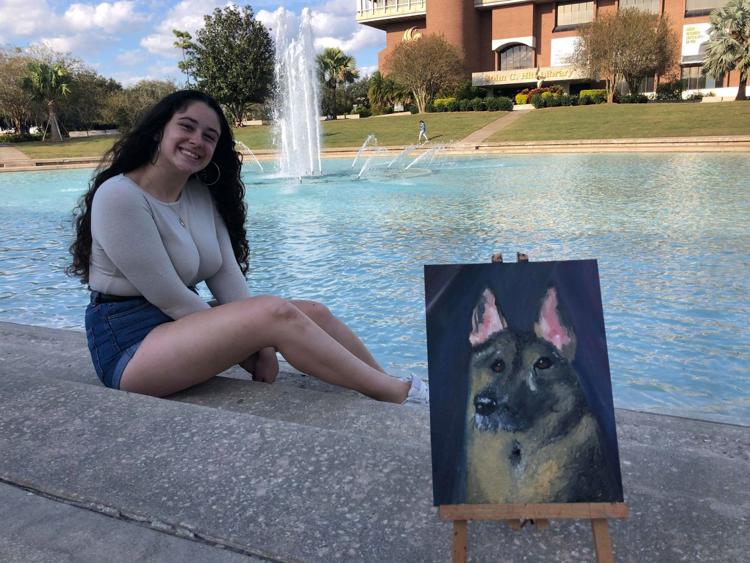 Shekarchi said she believes her negative self-image stemmed from what she was seeing on social media growing up. She said she saw a particular type of beauty on social media sites such as Tumblr, and said she felt that beauty was unattainable.
As Shekarchi got older, she said she realized therapy wasn't the right method for her, although she believes there are various methods of recovery for different people.With evolving social media, she said Instagram helped her see different types of beauty and ultimately accept her body.
"I think today, social media plays a really good role in beauty because there seems that for every person, every race, every ethnicity, gender, sexuality, that there is someone that you can look up because there's someone who looks like you or is going through the same things as you and you can see that, that person is beautiful," Shekarchi said.
Valerie Morrison, a certified dietary manager at Westminster Communities of Florida in Orlando, said she believes determining the root cause of an eating disorder is critical to finding the right recovery program for patients. 
Instead of therapy, Shekarchi said opening up to her sister, Fakhri aka "Fafi," helped her recovery.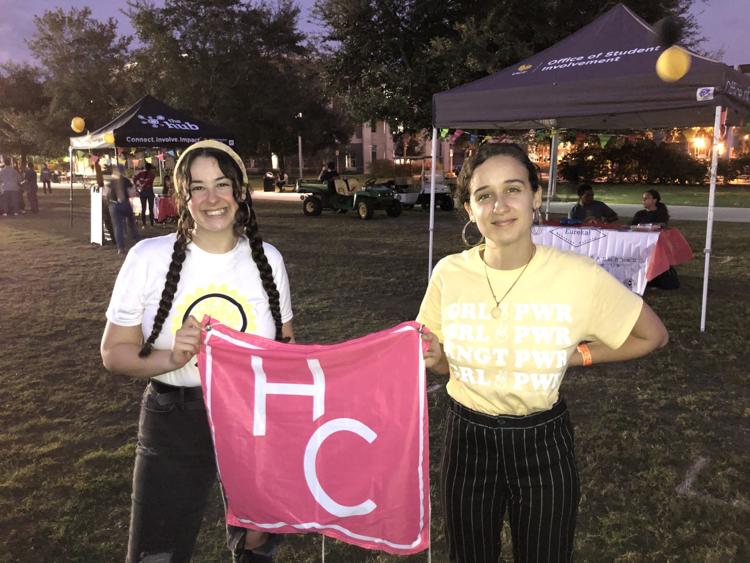 "[Fafi] was one of the reasons I think that I got so much better because she gave me, even at those times you kind of feel unlovable…she gave me so much like unconditional love 'cause she's always just done that for me, that it helped me get through it," Shekarchi said.
Although the two sisters were still young when Stephanie Shekarchi struggled with an eating disorder, Fafi Shekarchi, a junior biomedical sciences major, said she knew the gravity of the situation and tried to help the best she could.
"I was really honored that she told me how she felt and brought me into her mind to tell me how she thinks, and ... it made me really feel like I needed to protect her even more," Fafi Shekarchi said.
Melissa Spence, a social media specialist for the College of Community Innovation and Education at UCF, said Instagram and other media outlets show different types of beauty, not just what television and casting directors set as standard beauty.
"As long as it falls in the guidelines of Instagram you can literally see any type of body out there: big, small, tall, skinny, fat, any type of body so that makes it easier for you to see different, also skin colors right?" Spence said. "Because literally anyone can be on social media, not just the people who fall within certain casting directors' guidelines."
Spence said she thinks social media can also help increase visibility among the LGBTQ+ community. Spence, who considers herself part of the community, said it was easier for her to find representation on social media in Mexico versus soap operas, which often portrayed stereotypical characters.
"When it comes to the LGBTQ community… if you have access to that social media and you are able to see those representations, it's going to be an easier way for you to kind of feel like there is someone common to you out there," Spence said. "You can be like, 'Hey that looks like me.'"
Taking photos to post on social media is something the two Shekarchi sisters do as a therapy method.
"We like to go out on adventures," Fafi Shekarchi said. "Last time, where did we go? We went to like, Mount Dora, we go to Rollins College, like anywhere pretty. We'll bring like four outfits and like do a whole photo shoot, and I love it because I could see how much she loves it because you know, these are pictures where she sees herself."
Although Stephanie Shekarchi said social media was therapeutic for her, Nicole Pearl, a psychiatrist in South Florida, does not believe it is a reliable method for others since many people post digitally altered versions of themselves.
"Even though there can be some positive aspects some companies are trying to present these varied body types of women, I think typically and more generally I would say social media is more negative because I do not think that ideals, physical ideals are projected," Pearl said.
For Stephanie Shekarchi, she said she doesn't know if she can fully recover from anorexia, but now she understands beauty is more than what's on the outside.
"I think beauty, is just, it's just love. Love for yourself, love for others, love for anyone, anything and any situation," Stephanie Shekarchi said. "I think a person that can find the beauty within anything and can see the light of every situation is beautiful, and I don't think it matters what someone looks like on the outside."