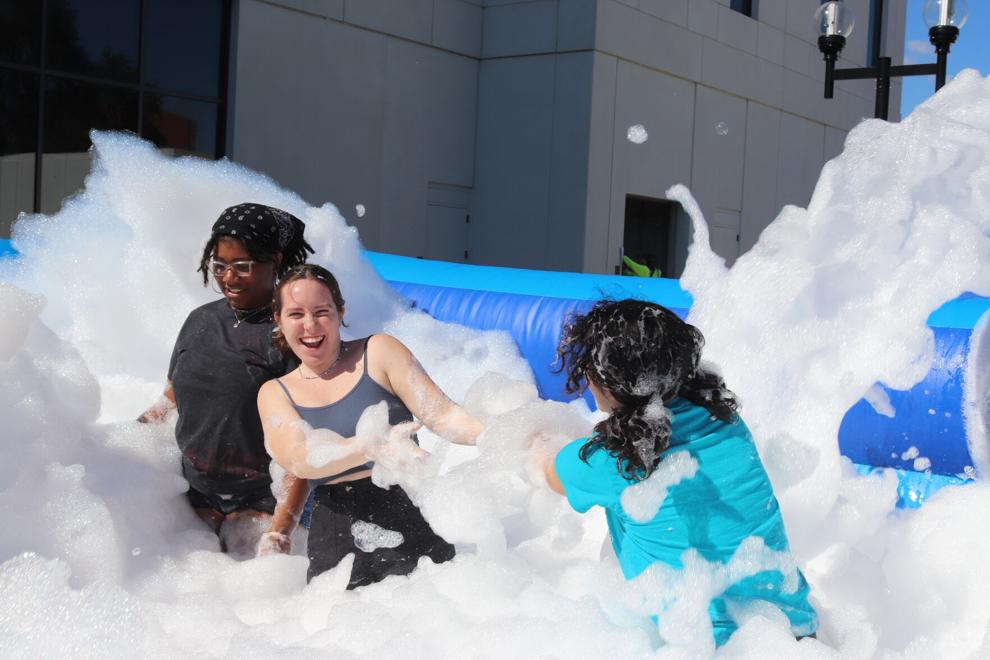 UCF Downtown students don't have a fountain to run through for Spirit Splash, so they observed the Homecoming tradition in their own way — with bubbles.
On Wednesday, Downtown Student Life and Campus Programming held the first-ever "Bubble Splash," a play on the annual Spirit Splash at UCF's main campus, which involved students "splashing" into a pit of foaming bubbles behind the Dr. Phillips Academic Commons. Cassandra Ortega, a digital media major who attended "Bubble Splash," said the event was better than its predecessor.
"It was so fun," Ortega said. "It's even better than Spirit Splash because Spirit Splash is usually more crowded and stuff, so I like that this isn't all in one place. The bubbles are such a cute concept too." 
Students could buy merchandise at the event, such as rubber ducks and even more bubbles, and a photo station was set up with a ball pit and props. Participants could also watch as a machine produced foam shapes — stars, hearts and smiley faces —that floated through the air.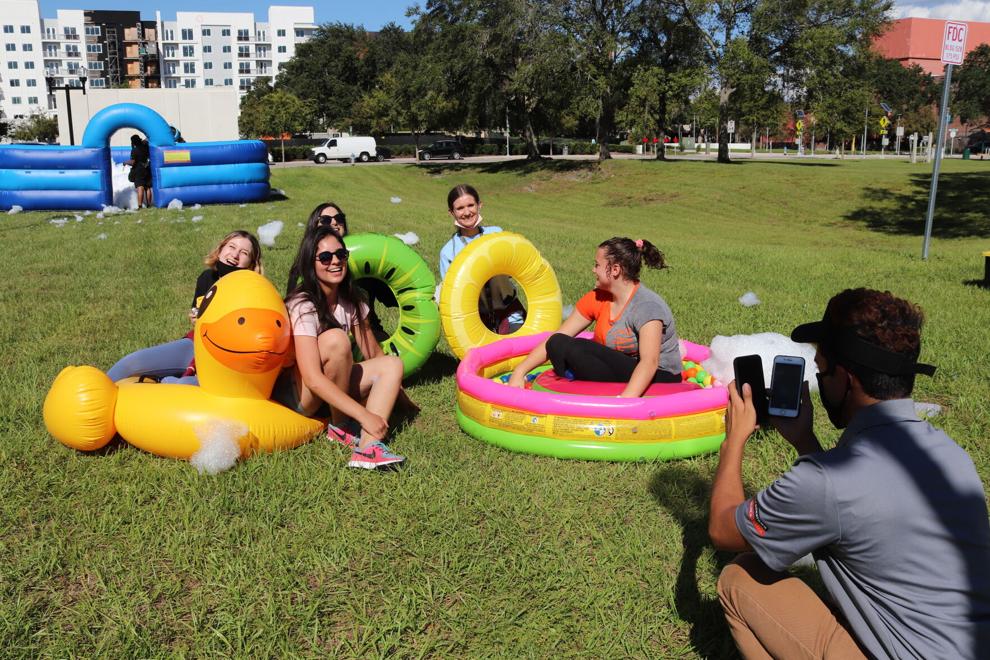 Ashley Spry, adviser for Downtown Student Life, said the concept for the event was developed in August with help from the UCF Homecoming team. Spry said "Bubble Splash" was one of the largest events held at UCF Downtown since the COVID-19 pandemic began.
"The majority of our events were virtual or very small in order to be as safe as possible," Spry said.
Although they were happy to be gathering in large groups again, Spry said they still made sure to keep safety a priority.
"As always, we ask students to help us keep each other safe by using provided hand sanitizer, staying socially distanced and encouraging them to wear their masks," Spry said. "We will allow students to 'splash' in small group waves in order to continue to be safe."
Spry said her team is still unsure if "Bubble Splash" will become an annual tradition like Spirit Splash has, but they were satisfied with how it turned out.
"We are always willing to try different things to see what the students like," Spry said. "We will continue to do Homecoming events every year, and we hope that they continue to grow and get more participation from students."