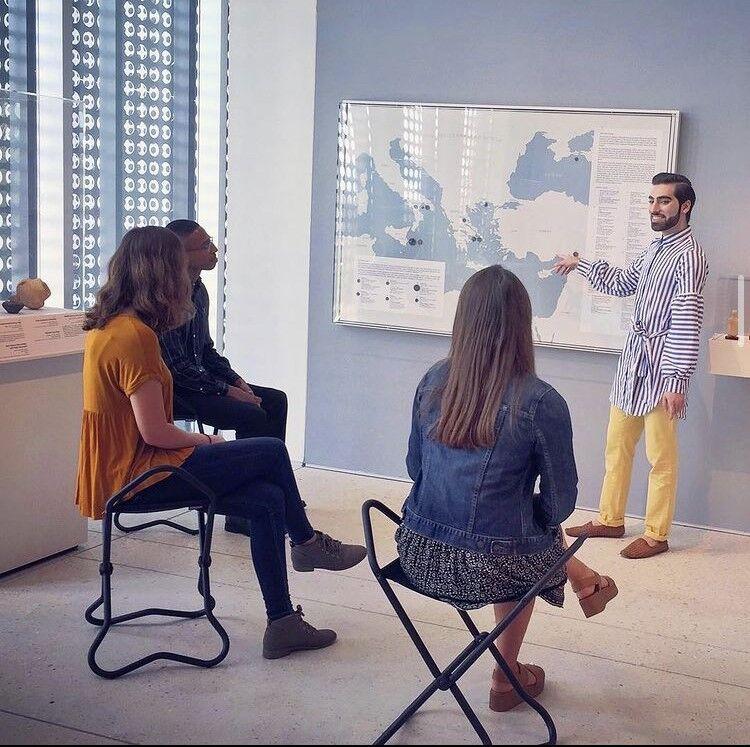 The UCF College of Medicine's Office of Diversity and Inclusion collaborated with the Harriet F. Ginsburg Health Sciences Library to create a Human Library Project that allows medical students to share their stories.
The College of Medicine has focused on creating a more inclusive community for medical students and staff. The Human Library Project showcases a collection of stories from staff, faculty, and students in the college of medicine. 
According to the Human Library, the project has created a safe framework for conversations about diversity for 20 years. The project aims to establish a safe space that challenges societal prejudices and demonstrates respectful dialogue in an open community. Heather McClellan, assistant director of the Office of Diversity, Inclusion, and Equity, is a part of the planning team and said from an email, the Human Library seeks to connect students with limited access to resources. 
"The students, faculty, and staff may use these resources to assist with research in challenging systematic racism, societal stigmas, stereotypes, and bigotry," McClellan said from an email.
Director for the Emergency Medicine Residency Dr. Tracy MacIntosh said she seeks to connect students with such resources. She said if people do not have access to mentors and resources, then they will never be on the same playing field and it is important to create bridges and programs for people that have a passion, a drive, a chance.
"When I interview or work with a student, I realize some have opportunities and access to people who are in the healthcare field, but others do not. It makes me realize how important it is to reach out to students who do not have access, who will be the first in their family to go to college, who will be the first to go to medical school," MacIntosh said.
She said because of her diverse family background —her mother Black, her father half-Chinese and half-white— she became aware of how important it was to create inclusive communities and normalize diversity.  
"In high school, I had an awesome physics teacher, who was the only Black teacher that I ever had, who could see the value of working hard, studying and supporting me," MacIntosh said.
For Dr. Saleh, the assistant dean for diversity and inclusion, he maintains the same philosophy on inclusivity after having experienced the differences between medical institutions globally and in the United States. Looking at American healthcare systems as an outsider, his understanding was all healthcare systems in America are the same, Rahman said. One of his initial experiences was when his wife was delivering their child in Boston, they had given them an extra suite for him to study for an exam.
"When I went to the South, in Alabama, my student health insurance didn't even cover my dental, I didn't have money to cover this and that. That is the disparity I felt," Rahman said.
The Human Library Project is a global learning platform, it hosts great stories around the world about diversity, equity, and inclusion, Rahman said. Over 40% of UCF's undergraduate population is of ethnic minority, with such a large number of diverse students the Human Library aims to give these students resources and mentorship in a welcoming community.
"Love, compassionately listen, and try to remember that your decisions will impact other people's lives," Rahman said. 
A participant of the Human Library Project is the Vice-Chair for Diversity, and Inclusion, Laura Patterson, she said making inclusive communities requires more than marking it off as a benchmark to meet. 
"I don't want our college to be the type of college that is just checking a box, I want our initiatives and our changes to be transforming from the heart," Patterson said. 
Patterson, who is also the administrative assistant of graduate medical education, began working at UCF in 2015 to get her foot in the door at the College of Medicine. When the offer of being Vice-Chair of the Office for Diversity, Inclusion, and Equity was presented to her, she took the opportunity to help create a more inclusive society, she said. 
"We cannot live in a society or be a generation that just sits back," Patterson said.
First year medical student Nader Tabsh grew up in Sharjah, Duabi and joined the Human Library Project because he took interest in the platform it gives to underrepresented groups. Tabsh said he finished his undergraduate at the University of South Florida, where he worked with patients at a program called "Connections" at the Tampa Museum of Art.
"I feel like a lot of schools talk about diversity and inclusion, but they are not able to materialize it. They say we care about these things, this is a value we have, but it doesn't go beyond that. The Human Library Project is one way where they succeeded," Tabsh said. 
Tabsh said not to let minority status define you.
"I'm very much a nihilist, I think people get to choose and write the book of the title that is their name, they get to write their own story. I feel like that is the most empowering thing, if you mess up it's your fault and if you succeed it's a direct consequence of your hard work," Tabsh said.
For the head of public services for the Health Sciences Library, Shalu Gillum, is a collaborator for the Human Library Project, said she hopes the stories will be used to connect individuals with each other.
"I hope that by sharing our stories with each other, we feel more connected to and accepting of one another, and realize how much we can learn from each other," Gillum said in an email.
"Tap in, join in, listen in, you will get to meet great people working within the College of Medicine and you can feel free to reach out to any of us for mentorship or advice," MacIntosh said. 
All stories can be accessed on the UCF COM Human Library website.