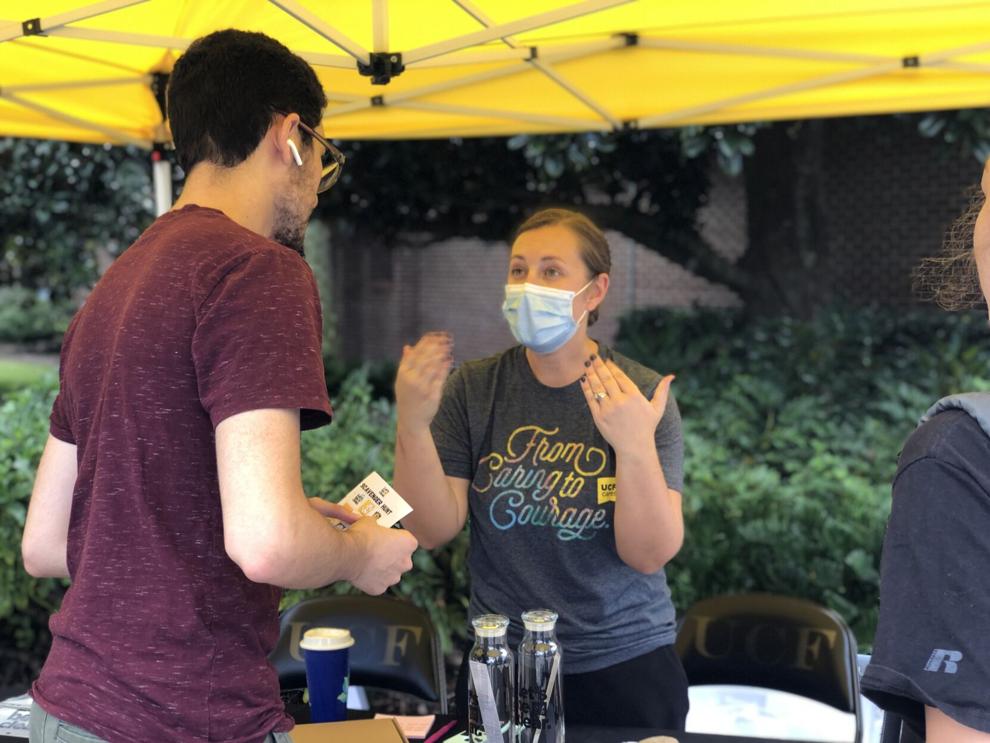 UCF Cares began Let's Be Clear Week Monday, a series of support-based events offered throughout the week that Student Care Coordinator Jessica Farnan said is designed to help students work through traumatic situations.
"All of these resources can help in some way, even if students want one of them or all of them," Farnan said. "They're all available to help them kind of move ... past whatever they're going through." 
On Wednesday, the Let's Be Clear resource fair was held in Ferrell Commons. The fair consisted of UCF organizations — Student Health Services, Counseling and Psychological Services, Wellness & Health Promotion Services and the Office of Institutional Equity — coming together to educate students about resources available for victim support, mental health and sexual health.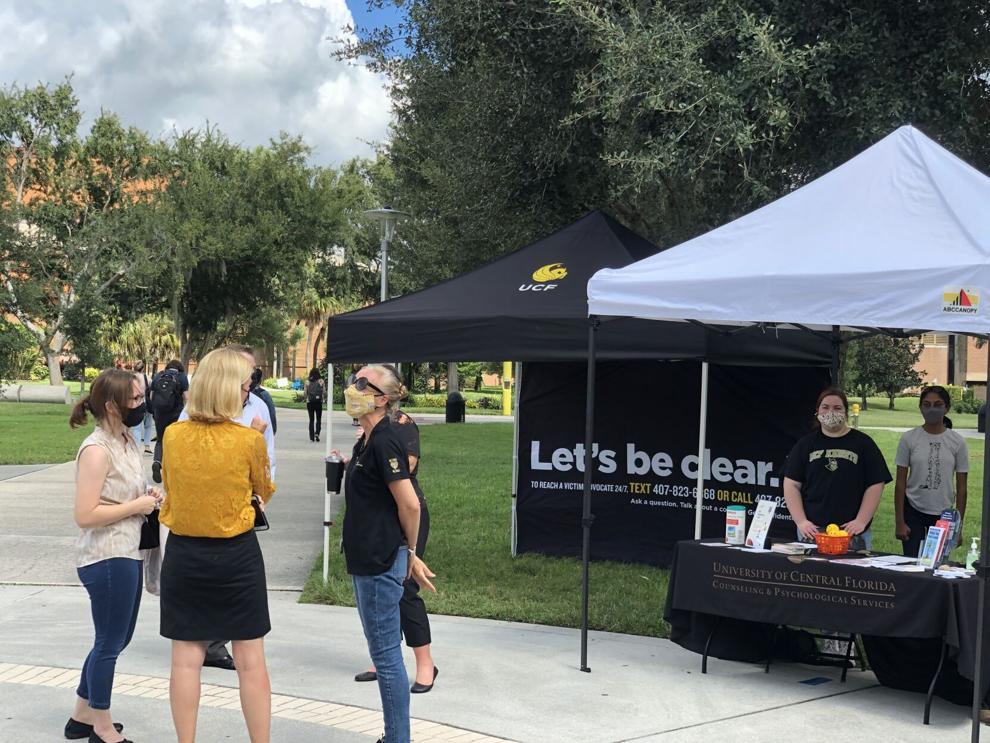 UCF Cares' outreach at the fair included a plethora of support resources, such as counseling and enforcement of Title IX compliance, but emphasis was placed on areas within the Let's Be Clear umbrella that pertain to sexual violence: sexual harassment, sexual assault, relationship violence and stalking.
CAPS works closely with UCF Cares, and Ethan Handel, case manager at UCF Cares, attended the fair to inform students about how they can get connected with free counseling services on campus if they are in a crisis.
"We help support students that might be going through some relationship violence or have been victims of violence, sexual assault, harassment (and) anything like that," Handel said. "We try to connect those students to different resources that are available: counseling, health services and things like that."
Farnan put together the event —  complete with games, a DJ and even Knightro himself — and said her main goal was to simply get students to come out to the event. After the COVID-19 pandemic hit, Farnan said students hadn't really had a chance to engage with Student Care Services, which oversees UCF Cares, in a fun event setting.
"We're just trying to get the word out about resources and prevention efforts on campus that can help students if they're going through something," Farnan said. "We really just wanted to educate people on what resources are available. That's why there's so much music: I just want to bring people here."
Junior health sciences major Karley Borges said she enjoyed the opportunity of getting to learn about victim resources in a lively setting on campus.
"​​I think that it's great," Borges said. "I mean, it's not only the free stuff, but UCF is so big that you don't know everything that (it) has to offer.
"I think it's very important, and I also think that it's done in a way that makes it fun for people at the same time, so it makes people aware of everything," Borges said.
Farnan said the event yielded a favorable turnout before it even concluded, as she noticed high attendance numbers halfway through the fair.
"I'm really impressed," Farnan said. "We've only been out about two hours, and we've already seen about 100 students, so we're gonna be out for a couple more hours too. But I think for the location and what we're doing, I'm pretty proud of what we've done so far."