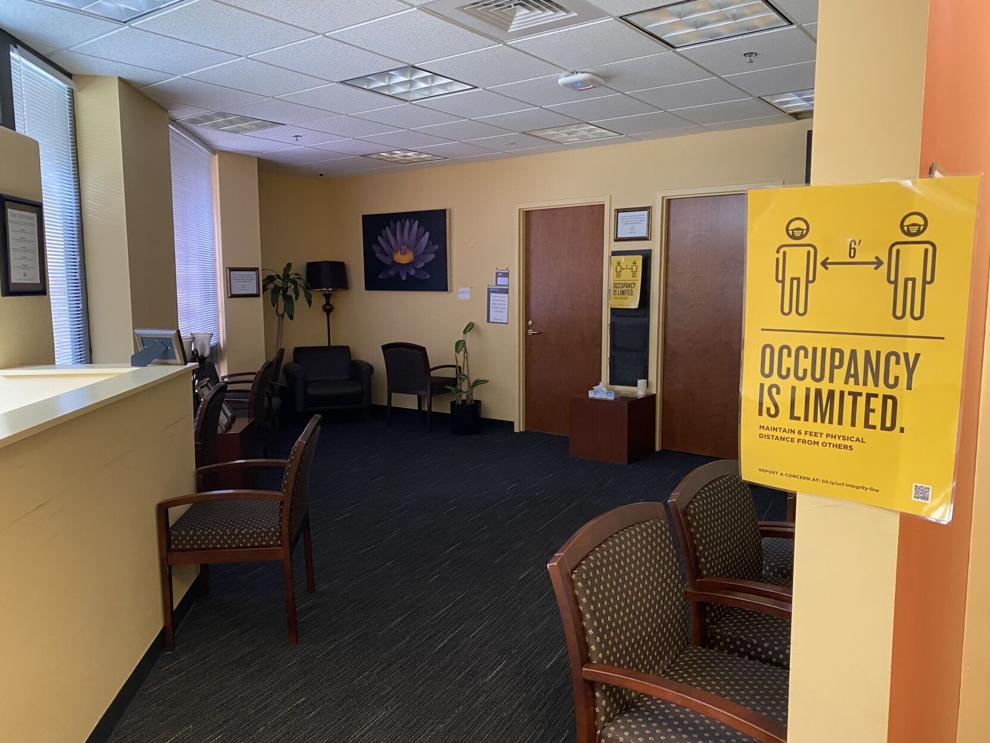 UCF Counseling and Psychological Services faced a 31% decrease in the total number of students using its services this fall, despite COVID-related stress. 
Jocelyn Buhain, associate director of clinical services at CAPS, said it had a total of 2,251 students utilize its services during the fall 2019 term. One year and a pandemic later, its count is down to 1,547 students, including both in-person and telemental health appointments. 
"It's not because there is a decrease in mental health concerns, but because students used to have the ease of walking in and making an appointment," Buhain said.
However, this decrease has allowed CAPS staff to offer therapy every week for its clients instead of biweekly. 
"Since it has been a slower demand, we have been able to offer weekly therapy," Buhain said. 
Buhain said every year in October, CAPS saw an increase in demand and this year has not been different.
State Rep. David Silvers held a virtual town hall discussion with UCF staff on Oct. 12 to answer questions about COVID's impact on college students' mental health. 
Silvers hosted the Zoom webinar session joined by the Executive Director of the Florida Mental Health Institute Kathleen Moore and four UCF representatives. He has done several of these town halls throughout the state, focusing on college students from Florida Atlantic University, University of South Florida and now UCF. 
"During the times of COVID, I have recognized mental health is extremely important and it needs to be addressed," Silvers said.
The panelists agreed the pandemic has added stress to students' lives in many different ways — yet what matters most is whether or not students are getting the support they need to deal with it. 
With the decreasing numbers of clients at UCF CAPS, the concern among the 54 staffed clinicians is how they can do more during this time. 
Buhain said its primary concern and mission continues to be mental health awareness and reducing stigma related to seeking help. 
"We have really tried to increase our social media presence," Buhain said. 
In the past, Buhain said CAPS has tried to promote its events with social media, but now has committed to increasing its Instagram posts to at least once daily. CAPS has also been constantly uploading content to the its Youtube channel. 
Buhain said the CAPS department feels lucky to have been trained in telemental health by the end of 2019.  
"Ironically, we had started planning to offer telemental health services even before COVID happened," Buhain said. "Our entire staff did a two-day fully intensive training last December on the basic rules of providing telemental health." 
From telemental health tools such as Therapy Assistance Online, Buhain said CAPS has been able to continue helping students from a distance.
"We do have a good number of students who enjoy telemental health which is one of the reasons I think we're going to keep it in the future," Buhain said. "The ease of being at a private location, they don't have to worry about parking or traffic."
Buhain said CAPS added questions regarding COVID-19's impact on its feedback surveys. 
"We do have a sense of the number of students who are seeking assistance due to COVID," she said. "It is definitely impacting the student body."
This semester CAPS has also added workshops about diverse topics in order to remotely reach more students. 
"Our numbers are much higher if you look at our workshops and outreach presentations," Buhain said. 
UCF CAPS Director Karen Hofmann said at the town hall session COVID-19 has put a new slant on how mental health distress has impacted the student body. 
For now, Buhain said UCF CAPS will continue doing its best to reach out to students, especially now that the upcoming spring semester will also include remote classes. 
"Zoom fatigue is real," Hofmann said. "Therapy can help everybody."