After five years and for the first time ever, UCF showed support for Puerto Rican heritage celebrations at the annual Puerto Rican Day Parade in downtown Orlando last Saturday.
"There always seemed to be an absence of the biggest university in the state of Florida," said Fernando Rivera, president of UCF's Puerto Rico Research Hub. "I think it's time the people realize the UCF community is a big part of the Puerto Rican community." 
Rivera has been studying the migration of Puerto Ricans to Florida for over 10 years. He founded the PPRH in light of the devastation left on the small island after the passing of Hurricane María. The Research Hub is a center of activities dedicated to the study of Puerto Ricans at UCF, focusing on finding solutions to pressing issues affecting the Puerto Rican population.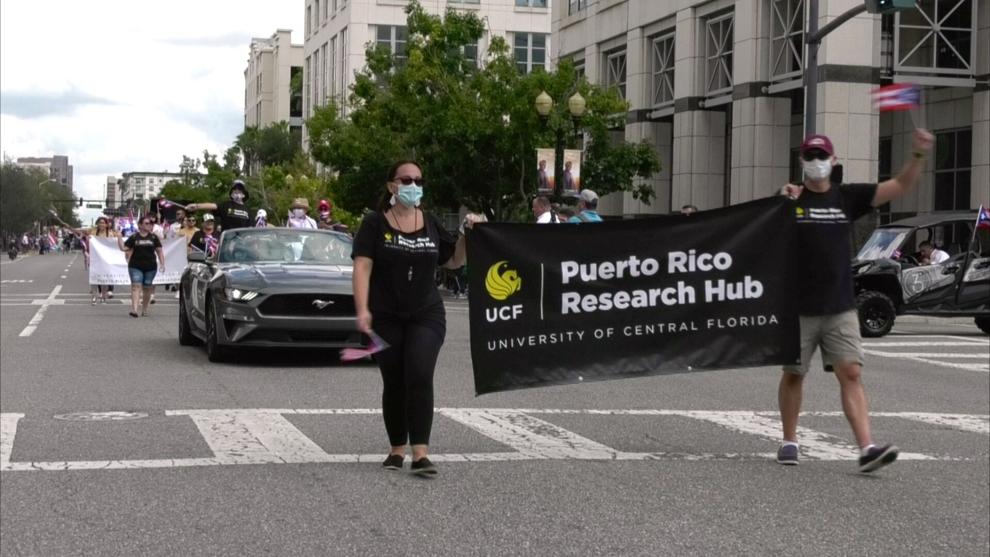 The UCF instructor and doctor of sociology said his main motivator to found the center was the lack of research aimed at understanding the Hispanic community. Rivera also said he saw it as an opportunity to create a space for Puerto Ricans to connect on campus.
"We have a very large Puerto Rican and Hispanic population here in Central Florida, and it has grown to a point that people can no longer ignore it," Rivera said.
PRRH, alongside the Puerto Rico Student Association and the Latino Faculty and Staff Association at UCF, led their crowds through the community's fifth annual cultural celebration. The parade closed down the roads from the Orange County Courthouse to the Amway Center, ending at a festival location full of music, dance and native foods. This year's parade theme was "First Responders and Essential Workers," in honor of the fight against the pandemic.
According to UCF, 20,000 Hispanic students make up 29% of its total enrollment, an increasing record high for the university. The university was officially designated a "Hispanic Serving Institute" in 2019 and ranks sixth in the nation for bachelor's degrees awarded to Hispanic students.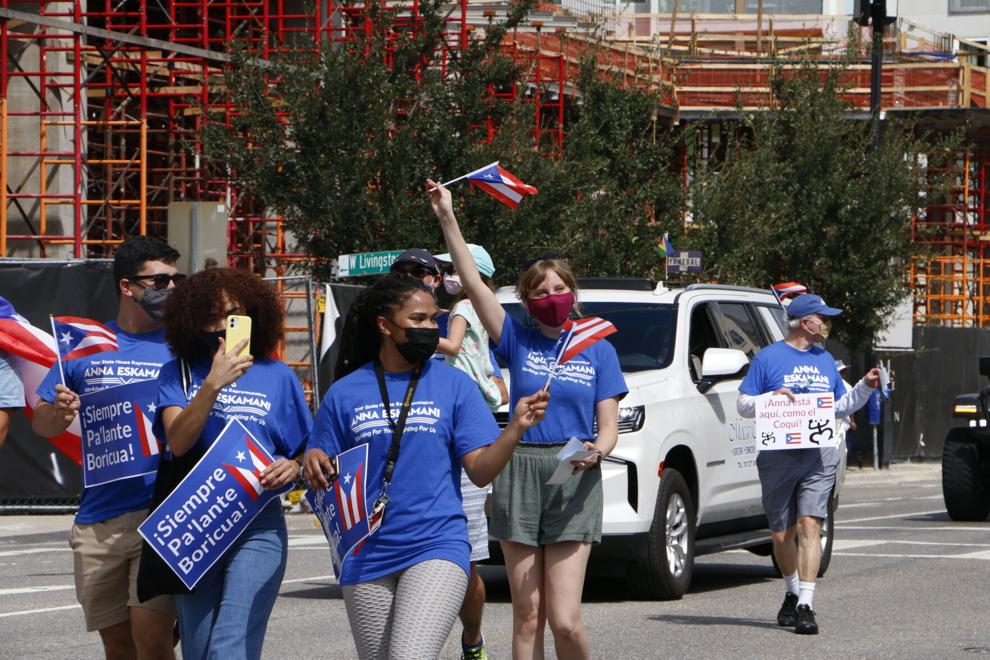 Hospitality management junior Grace Barnes is the event coordinator for PRSA. Adopted into a non-Hispanic household, she said it's easy to feel detached from her heritage. According to Barnes, events like these help her keep in touch with who she is and connected with people who can fully understand her.
"Any time I get to see a flood of Puerto Ricans, it just lets me know I'm not alone," Barnes said. "They're just as loud as me, just as crazy as me, and just as extra, and it really makes my heart so full." 
The cultural celebrations were postponed last year due to the COVID-19 pandemic. This year, organizers said they were able to bring back to Orlando the joy of "La Isla del Encanto," or The Enchanted Island, as many Puerto Rican locals call their homeland.
September also marks four years since Hurricane María destroyed the island and changed Puerto Ricans' lives, forcing more than 130,000 residents out of the island between July 2017 and July 2018, according to the U.S. Census Bureau. UCF offered in-state tuition waivers to more than 450 students who transferred.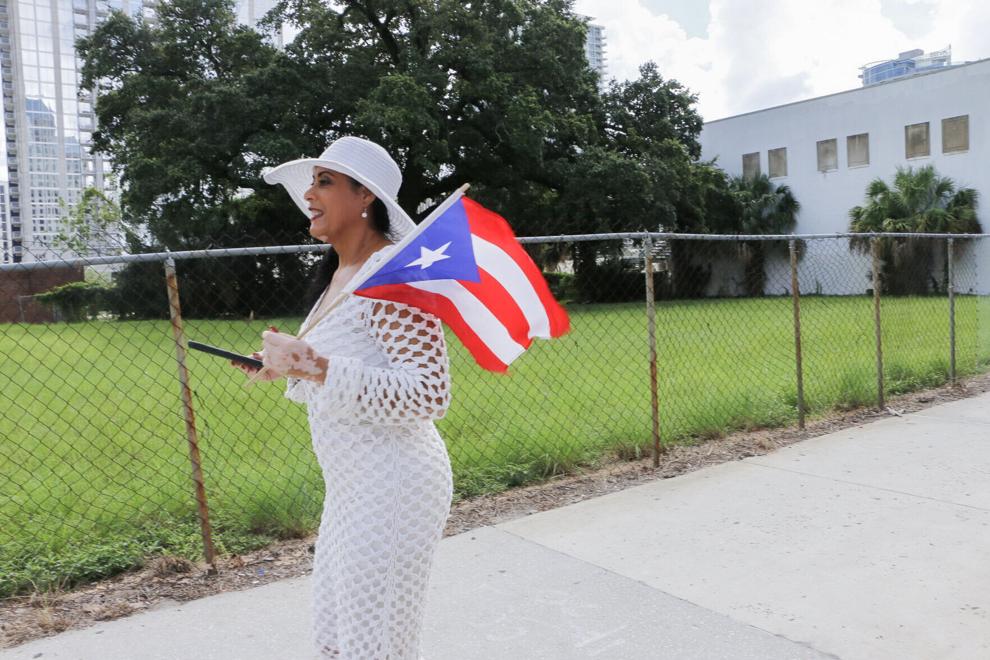 Puerto Rican actor Jerry Millan is the artistic director for "Alianza for Progress", one of the many cultural organizations that walked in the parade to celebrate their heritage. Their mission focuses on giving a voice to the millions of Puerto Ricans and Hispanics established in Florida. He said the event is an essential outlet for their people who are looking for a place in Florida to call home.
"Other than the good food and great artists, it's important that people know all the manpower - all the prepared Puerto Ricans willing to lend a hand," Millan said.
According to "Alianza for Progress", Florida now has more than 1.1 million Puerto Ricans, and has surpassed New York as the state with the largest number of Puerto Ricans living in the states. The organization is joining forces with UCF to bring informative forums on campus during the month, including a discussion on "Four Years After Hurricane Maria: How Climate Change Impacts Latinos" held on Sept. 15 and two book readings by Puerto Rican scholars on Oct. 1.