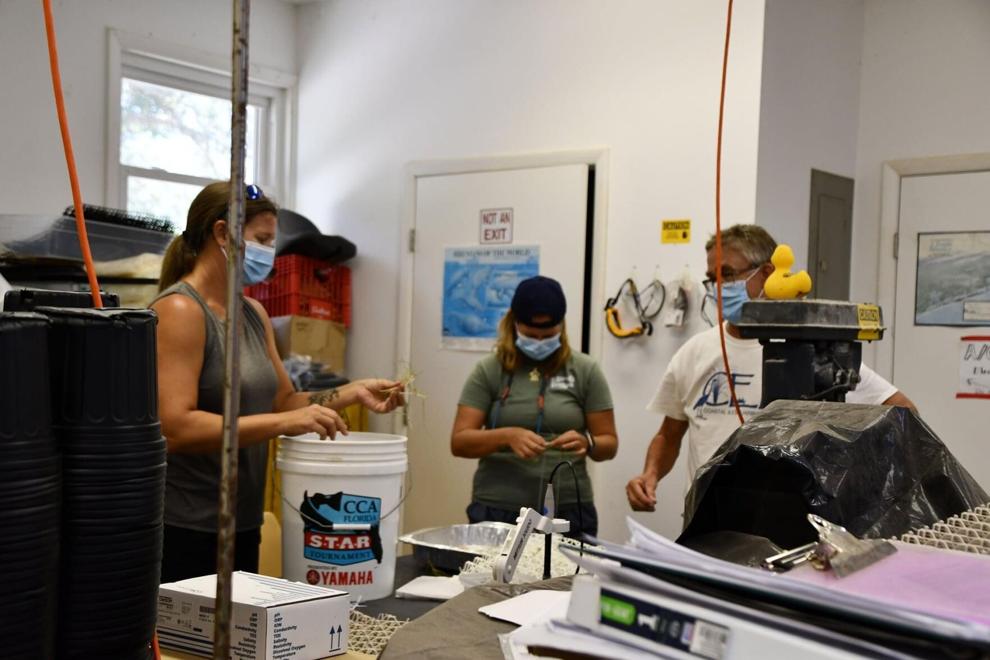 The same oysters people eat for dinner are also an integral part of Earth's ecosystem, and a UCF professor is bringing national attention to their importance.
Marine biology professor Linda Walters said she has been researching oyster reefs for over two decades. Walters witnessed Central Florida's coastline change dramatically during that time, with the planet having lost 85% of its oyster reefs, she said. Graduate student Katherine Harris was on-site at Mosquito Lagoon when "CBS This Morning" highlighted Walters' research earlier this month and discussed this issue on a national level.
"I do think it's really important to have these kinds of stories talked about, especially on a national level," Harris said. "I think that science needs to be shared for people to understand what's going on and for people to actually act toward improving those ecosystems. If we have all the science that says XYZ ... but you don't tell anybody about it, there's nothing anybody can do."
Walters said oyster reefs in Mosquito Lagoon, a body of water in east Central Florida, face a potential threat from the planet's increase in climate. 
"Starting way back in the late 1990s was understanding why there were so many dead oyster reefs," Walters said. "And it turned out that it was recreational boat wakes; (they) were dislodging oysters."
Paul Sacks, a field research technician at the UCF Coastal and Estuarine Ecology Lab, said boat wakes are the waves created by boats as they displace water. Walters said these wakes can erode mud and as a result, oysters roll away and get washed up into the water. 
"There was nothing left," Walters said. "So, that led us to restoration of oyster reefs and figuring out ways we could get the number of oysters back up."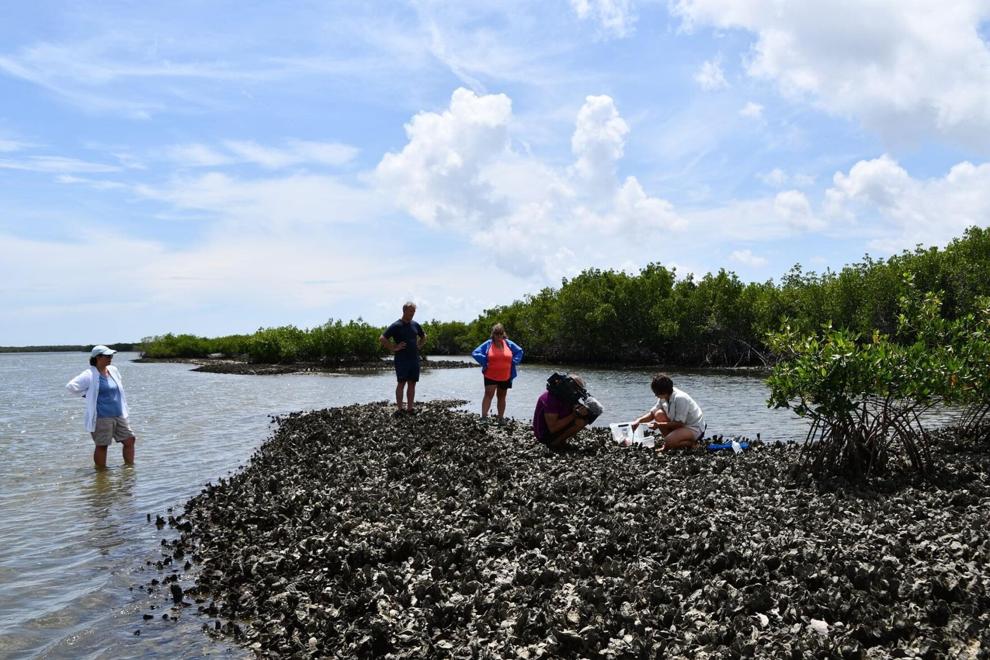 Walters said CEELAB has brought back over 14 million oysters to Mosquito Lagoon. Sidney Busch, a 21-year-old environmental science major, said she and the CEELAB team help restore oyster reefs through efforts to lessen coastal erosion. 
"We do a lot of oyster shell bag distribution, where we'll put out bags full of oyster shells, and we'll use that to help reduce the amount of coastal erosion," Busch said. "We'll put them around the oyster reefs to reduce the amount of boat wakes that hit them. When we put those bags out, what it does is it recruits more oysters onto it."
Walters said they have enough natural oysters in Mosquito Lagoon to aid in their restoration, but only 15% of oyster reefs remain globally.
"Estuaries around the globe are in peril," Walters said. "We need to do whatever we can to understand and preserve and protect into the future the ones we do have left."
Sacks said estuaries on Florida's east coast are polluted and contain excessive amounts of algae that make the water murky. Sacks said oysters are responsible for naturally filtering out the algae in the water.
"The way they feed is that they filter water," Sacks said. "The average is about 20 gallons or so of water per adult oyster per day. If you have thousands or millions of oysters, that's a lot of water that gets filtered."
Oyster reefs have consistently been an essential part of coastal regions all around the world, Walters said, but the ones in Central Florida are at risk of losing their home to mangroves in Mosquito Lagoon.
Melinda Donnelly, an assistant research scientist at UCF, said mangroves, like oyster reefs, are vital to the ecosystem; they provide filtration, stabilization and carbon sequestration. Donnelly also said mangroves support biodiversity and help create a habitat for all kinds of creatures.
"You end up having this really cool overlap where you have things like fish and crabs that are using a lower area, and then you have all sorts of lizards and insects and birds and small mammals that are using that tall tree structure part of the plant," Donnelly said.
Although mangroves are extremely beneficial to estuaries and the ecosystem, Donnelly said, they've lost their ability to peacefully coexist with oyster reefs in Mosquito Lagoon as a result of climate change. 
"The mangroves are a truly tropical species, so they like very warm temperatures, and they have very limited freeze tolerances," Donnelly said. "So, if there's a deep freeze where we're going sort of into 20 degrees Fahrenheit for over 24 hours, it can actually kill the mangroves."
Donnelly said that's what was happening: mangroves would grow but die off by winter. However, with the increase in climate and lack of a deep freeze, Donnelly said the mangroves in Mosquito Lagoon have been thriving. 
"At this point, the mangroves have kind of taken over all the wetlands and the shoreline," Donnelly said. "And now, they're taking stake on the oyster reefs and moving out that way."
Harris has been a part of CEELAB for four years and is one of the students doing on-site lab work in Mosquito Lagoon. Harris said CEELAB is researching whether or not mangroves taking over Mosquito Lagoon will prove to be a major problem.
"I'm kind of looking at how that might be changing the dynamic that's happening on oyster reefs because mangroves basically cause much more acidic conditions (in) the areas that they're living in," Harris said. "In the soil and in the sediment, they'll make it much more acidic and oysters don't like that, so they start to dissolve. Their shells start to break down in really acidic conditions."
Donnelly said she's worried about what kind of changes climate change will end up having in the long run and thinks it's important to restore the ecosystem to how it was before.
"I think the big push for restoration right now is that it's really based on the fear of what climate change is going to bring," Donnelly said. "There's a lot of concern that you're going to have huge changes in these ecosystems that are already degraded by all of these human activities.
"All of these natural habitats like oyster reefs and mangroves have already been lost in such large numbers; we really are trying to increase the resiliency of these systems," she said.