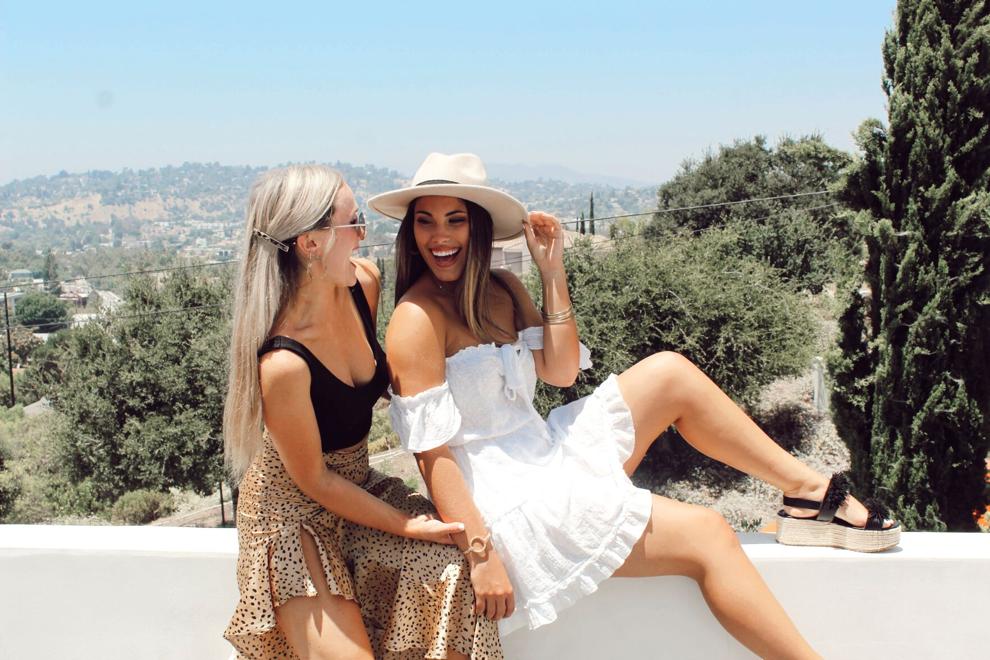 While opening a business in the middle of a pandemic proposed challenges, two fashion entrepreneurs said they credit COVID-19 for much of their online success.
UCF alumna Miriam Sims and senior marketing student Madi Ragsdale decided to open an online boutique, Madjoy, in August 2020. With many fashion buyers having to turn to online shopping during the pandemic, Sims said that she does not think their boutique would have had the amount of success they have had without COVID-19.
Ragsdale and Sims met through their sorority, Pi Beta Phi, where they were roommates. Sims and Ragsdale said they became close after a summer trip in 2019 to California when Sims had the idea to create an online boutique. 
Sims said COVID-19 impacted their business positively.
"A lot of our plans did have to change, but looking back it really has been a blessing in disguise," Sims said.
The three components Ragsdale and Sims have focused on during their business experience is confidence, consistency and community. For Sims, it is important to surround themselves with those who are both realistic and inspiring.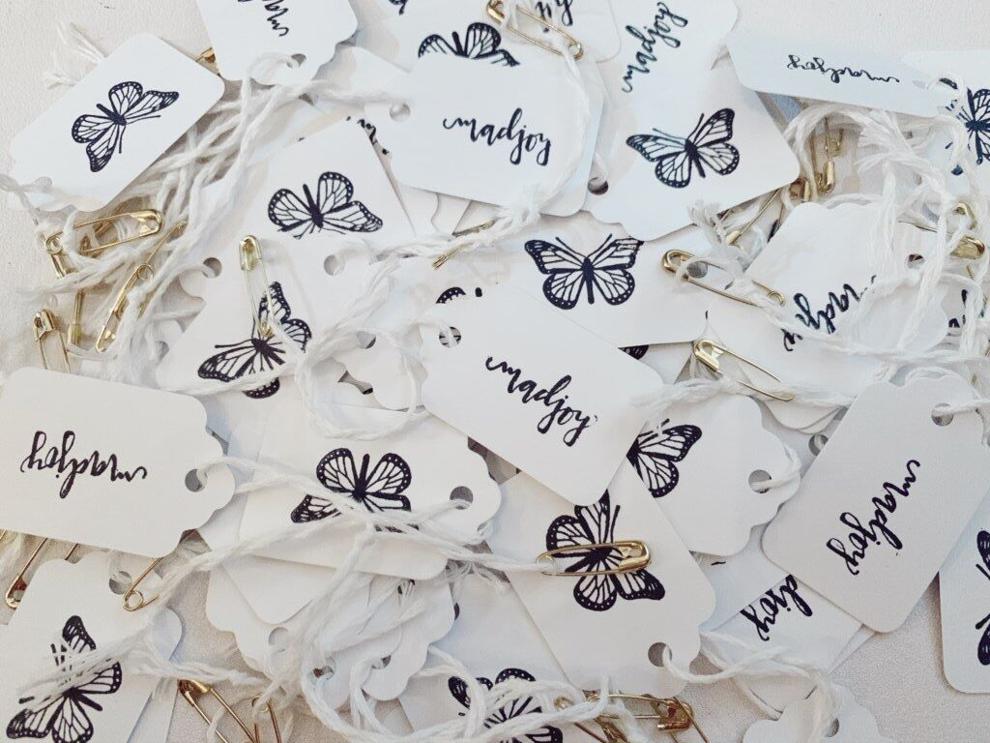 Ragsdale said the pandemic has allowed them to be intentional with their time. She said that they now have the opportunity to build personal relationships with their buyers.
"Because of Covid, we now have the time to sit down and write handwritten messages to our customers that come along with their packages from Madjoy which we might not have been able to do before," Ragsdale said. 
Katie Fitzpatrick, a junior psychology student and best friend to both Ragsdale and Sims, said she is proud of how well the two have managed to thrive while opening their business during the pandemic. 
"They both embody what their Madjoy brand represents, giving originality in everything they do," Fitzpatrick said.
Sims said with the pandemic limiting face-to-face contact and being able to meet new people, their pop-up shops have been their favorite endeavor. 
"Even though we have to wear masks and social distance, I feel like it's opened a lot of opportunities because we have lacked so much human interaction and now we can meet new customers," Sims said.
Ragsdale said since many retailers have dove more into their online side of selling, this has allowed them to accomplish more by being competitive with other sellers and reaching out to more girls. She said COVID-19 forcing everyone to be remote has taken a weight off their shoulders. They are now investing in advertising, social media, and content instead of worrying about keeping a storefront open.
"I think for us it's been a lot easier because we don't have to focus on buying a store location right now," Ragsdale said. "Now we're able to focus on the online aspects of things since that portion is thriving."
The boutique owners said that in the past couple of months, there has been a change in buyers attitudes when it comes to online shopping. They said at first online shopping was scary to individuals as the customers would not know if the clothes would fit or be received on time. Now they are able to build off of the confidence of online shoppers that the pandemic has helped create.
"I honestly think we might not have seen the success that we have had in some ways because we have seen so many beneficial things come from it all," Sims said.
Ragsdale said with the introduction of Zoom during the pandemic, Sims and herself have been able to prosper in different ways.
"Without COVID happening, we would have only thought to meet in person with a specific date, but we now have different ways to connect and grow a stronger relationship," Ragsdale said.
Since Sims and Ragsdale live on opposite sides of Orlando, Sims said it has been exciting because she is able to stay with Ragsdale for weeks since her job has moved to being remote.
"On lunch breaks we'll go shoot, then after work we'll content plan, and then do package inventory," Sims said. "It's like a week-long sleepover with your best friend and business partner."
Ragsdale said for anyone looking to open their own business at this time, go into it full force and not to be scared at what could or could not happen. 
"We weren't born with dreams, goals, and passions on accident," Sims said. "If you believe in it, people are going to believe in it too."