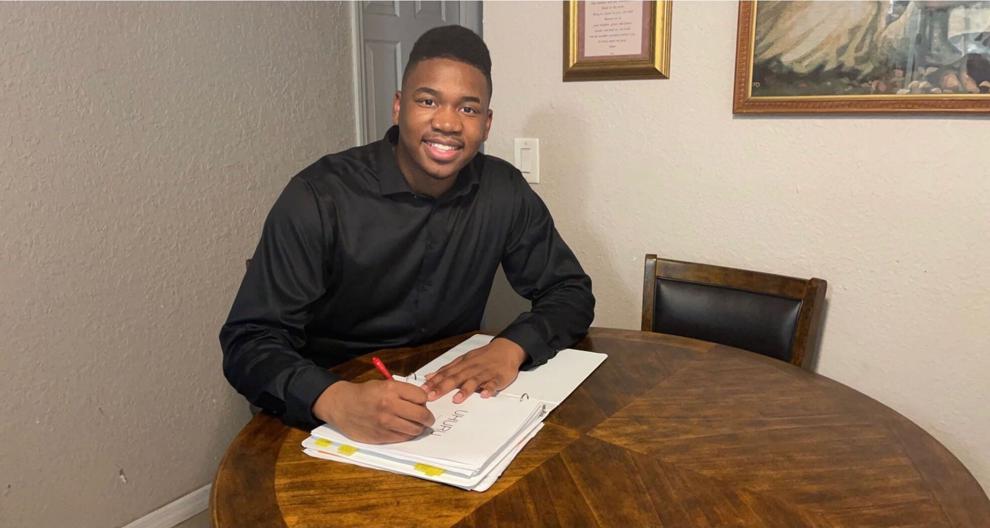 When Eric Williams was growing up, his father made him deeply interested in African studies.
"I started learning about the history of Africa when I was in high school," Williams said. "Once I started working on my novel, I started researching again and learned more than I ever thought I could."
Williams, a 21-year-old UCF alumni who graduated in 2020, is the author of Uhuru, a new mythological book set to release October 19th. The novel, which took Williams a little over a year to write, is about a group of seven African gods who have awoken after seeing visions of their home being destroyed. Uhuru means "freedom" in Swahili, and Williams says the inspiration for the title was baked into the history and mythology that also inspired the story.
Williams, who graduated as a major entertainment management major, said he started writing during downtime he now had thanks to the COVID-19 quarantine.
"During COVID, I had time to learn, go to seminars, and otherwise study," Williams said. "I was still working, but I also had time for my passions, and I realized one of those was writing."
Williams originally wanted to get the book published by a major publisher, but said he found Amazon publishing simpler. Amazon also offers print-on-demand, so the book will be available physically as well as an e-book.
"My original goal was to try and get it done by a major publishing company, but that proved harder than I thought," Williams said. "Then one day, it really just hit me that in this day and age, it's a lot easier to self-publish. So when I discovered Amazon's publishing service I looked further into it and then took my knowledge from my time at UCF, and went for my dream."
Williams' father, Eric Williams Sr., was very proud of his son's new novel, and spoke highly of what was coming next.
"Eric has written about something not a lot of people know about," Williams Sr. said. "He can be proud of all the history and mythology he's learned about, and he can be even more proud of all the things he's now going to teach the people who read his book."
Even though the story is about mythological figures, both Williams and his father cared deeply about keeping their facts straight.
"I told him, be accurate," Williams Sr. said. "For many, this will be an introduction to West African history and culture, and we want them to get the facts and really learn. I want to travel to West Africa some day, to see my roots, and I want more people to want to see that part of the world too."
The younger Williams hopes that this book will be successful and will allow him to make it into a franchise so he can tell the complete story he's come up with.
"This book opens the door to the universe I'm creating," Williams said. "It's my version of the mythology. There's mystery and mischief. Each god has their faults, their problems, and I want to show what else is coming up for them and the world around them."
Uhuru will release on Amazon October 19th 2021.