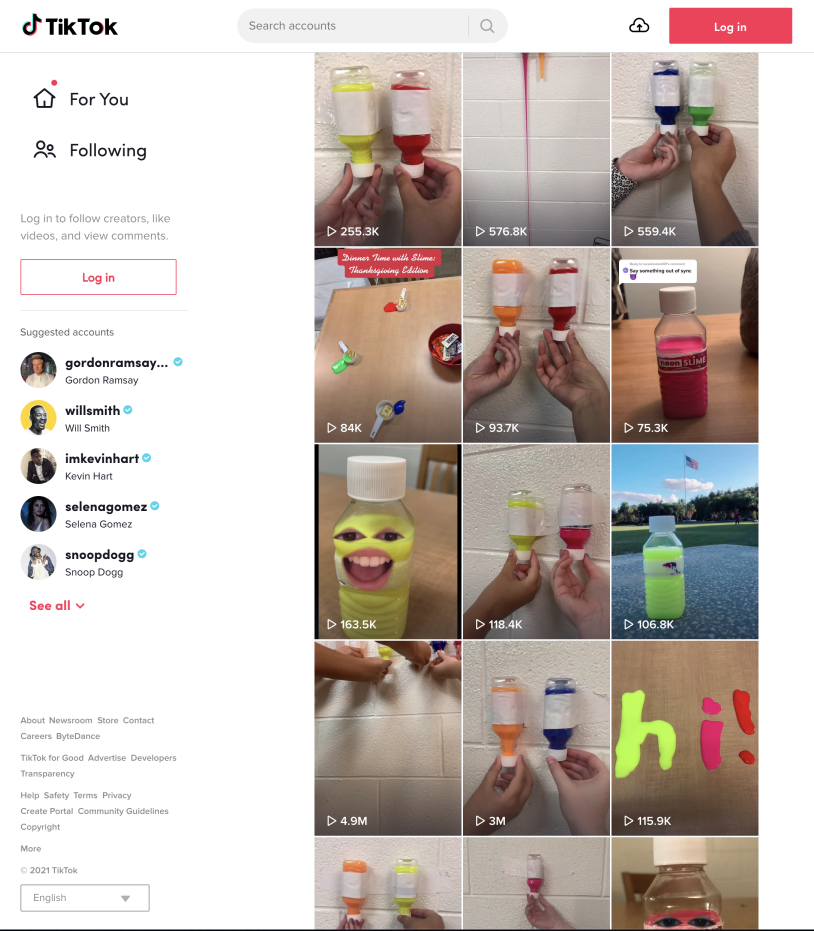 Two bottles of slime are taped to a wall, racing down to see which is the fastest. In the background a pair of voices in unison can be heard singing mainstream music. 
Freshman hospitality majors Leah Bakan and Gianna Mauro uploaded a video to their TikTok account SlimeGurlzUCF on Sep. 7, 2020, and woke up to a surprise. The girls earned 50 thousand views and a substantial amount of new followers.
Bakan and Mauro said they never expected that their video would have the reach it did, because it was initially just them acting on a running joke between roommates. They said they also didn't know that it would be just a taste of what would come a week later.
"One of our roommates had brought back some slime from the dollar store or something, and we were just playing with it and we were like 'oh my gosh, what if we started a slime account'," Bakan said.
A week after their first post, Bakan and Mauro uploaded another slime race. This time the views were more than double the views on their first video. They went viral with 10.8 million views and two million likes on TikTok.
The video consisted of dark blue and bright pink slime racing down a wall as Bakan and Mauro sang popular songs sung by Meg Thee Stallion featuring Cardi B followed by the Sound Of Music's Do-Re-Mi.
"I think we both had an inkling it would go viral just because it's so absurd. But I don't think we ever thought we'd be where we are now. We didn't expect it to grow the amount it has," Mauro said.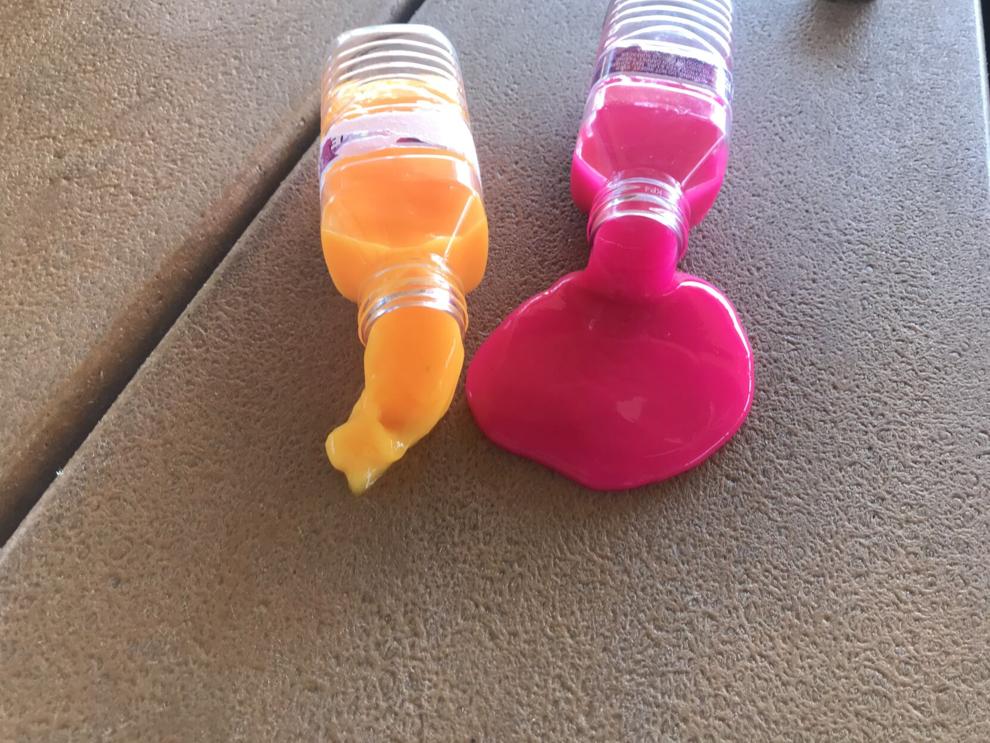 Since their first viral video, Bakan and Mauro had a steady following and growth pattern. Bakan said depending on the popularity of the video, SlimeGurlzUCF can average between two thousand to ten thousand followers on days they post and one thousand followers on days they don't post.
With the sudden TikTok success, the hospitality majors said they quickly found themselves making money and were eligible to sign up for TikTok's creator fund, which allows the app to pay creators who have a following.
For eligible creators, TikTok gives influencers using the Creator's Fund a rate of 2-4 cents per 1,000 views.
"We haven't reached the point where it could pay for college tuition or bills or anything, but it definitely is enough to give us some comfortability in just spending money around campus and stuff," Mauro said.
Mauro said that their following also gives them a chance to talk and make new friends online with people from all over during the pandemic.
Even with new online friendships, SlimeGurlzUCF said they must hide in plain sight, because they are waiting for the right time to show people who they are. Mauro said that it wasn't really a big thing until they went viral and thought of the idea to do a face reveal at one million followers.
"We definitely didn't expect it to grow the amount it has," Bakan said.
The hospitality majors have now earned 350k TikTok followers.
"It was such a shock but it was really exciting," Mauro said.