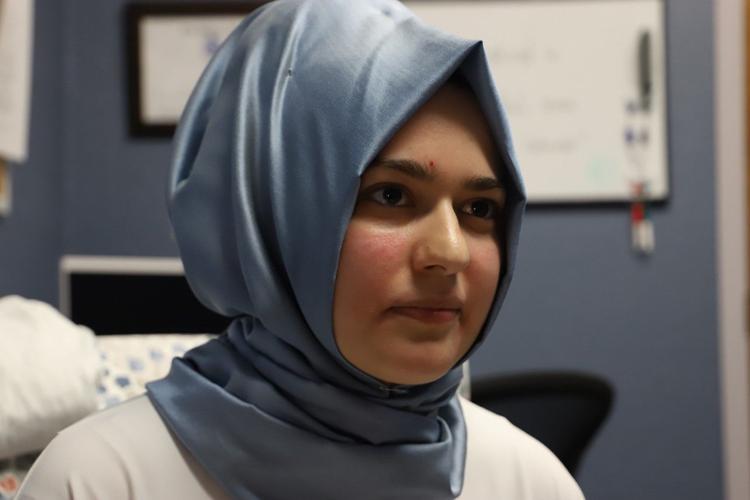 Imagine leaving home, only to find out that it's not safe for to return like originally planned.
Nur Has, a UCF graduate from the class of 2017, experienced just that for the sake of education. 
A bloody political coup in Turkey, her home country, resulting in hundreds of deaths and thousands imprisoned broke out in 2016, right before she was supposed to graduate.
Has said she feared for her life and was scared to return. On the night the coup was happening, Has called her family.
"That was a very traumatic moment," Has said. "I heard my nephews screaming, and shooting, like here I heard shootings happening. And they were being taken to my sister-in-law, like my sister-in-law took the children to a safe place, like a shelter because they were being very close to where like the fights, the internal war, was happening."
Has moved from Istanbul, Turkey, when she was 23-years-old to study at UCF with plans of returning home after completing her master's degree in clinical mental health counseling.
At age 27, two years after graduating, she is still in Orlando.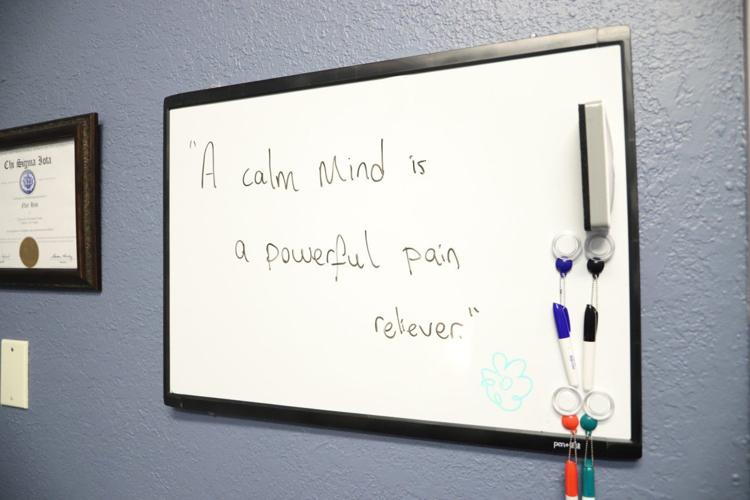 Now, she finds herself in a period of transition — going from someone who loved everything about her country as a child to someone who can't return to it — being left to create a new life for herself in the United States.
She currently works as a registered mental health counselor intern at a group mental health practice, The Meaningful Life Center, in Maitland. In the next year, she is set to become a licensed mental health counselor.
A study done by the European Journal of Social and Behavioural Sciences concluded that people in Turkey are generally uninformed about psychotherapy and its benefits. In Turkey, the practice is generally overshadowed by stigma — a "what would the neighbors think?" mentality.
It it is hard to prioritize mental health in a country where family and caring for others is so valuable, Has said. 
"I think there is stigma in terms of like, mental health in many of the countries, but especially in Turkey," Has said.  "If you're a woman requesting mental health, it's like 'oh, you are too sensitive, like 'just don't, just ignore it.' You are being labeled as crazy."
While she is no longer in school, Has said some of the biggest differences between going to school in Turkey and studying in Orlando is the unique learning opportunities available and how involved professors are in helping students succeed.  
Has still keeps in touch with the adviser she had during her time at UCF. Dr. Bryce Hagedorn, her former adviser, said she is a vibrant and resilient woman with a passion for working with marginalized people.
"We have successfully bridged differences in gender, culture and religion, which I believe will enrich both of our lives," Hagedorn said. "I have done my best to support her through such things as providing a place where she felt comfortable sharing those challenges and writing letters of support related to her visa and immigration status."
Coming to the U.S. was not an easy process for Has. She said that it took at least three years to get her green card, even causing her to stop working after her application was denied last year without explanation.
While she was filing up to 400 pages of documents to make sure she could stay in the U.S., there were times where her employment authorization card, a work permit that temporarily allows non-citizens to have a job in the U.S., didn't cut it during the down time, before her application was finally accepted.
While wrapping up her degree in 2016, the political unrest in Turkey reached a peak and made it impossible for her to return. Hundreds of people were killed and more than 1,400 were injured overnight from an attempted coup. Has felt she needed to stay in the U.S. — a decision that would keep her away from her family, friends and the place she grew up.
"I was planning to return back to Turkey, but then in my second year I got married to a U.S. resident and so that impacted my decision to stay here," Has said. "I guess there had been a military coup in Istanbul and that impacted almost like hundreds of people died and thousands of people were taken to prison because of that."
During the reign of Turkish President Recep Tayyip Erdoğan, tensions have increased. An article from ABC News states that both Democratic and Republican lawmakers in Washington have criticized Erdoğan for becoming more authoritarian as time goes on, strengthening relationships with Russia and attacking the Kurds, the U.S.'s key ally in the fight against the Islamic State.
According to an article from BBC News, Turkey's most populous cities of Ankara and Istanbul have endured a wave of fatal bombings, as well as that gory attempted coup d'état or overthrow of the state back in July of 2016 as a result of Kurdish extremists from the east and Islamist militant violence coming up from the south in Syria.
Has' husband, Alper Has, who is also Turkish and recently became naturalized as a U.S. citizen, said it was tough to see the impact the coup d'état had on his wife. 
"It wasn't easy for her at all," he said. "With the help of friends and family she was able to get back to her life, but even though she is living a normal life, she still remembers that this happened and she thinks about her family every day."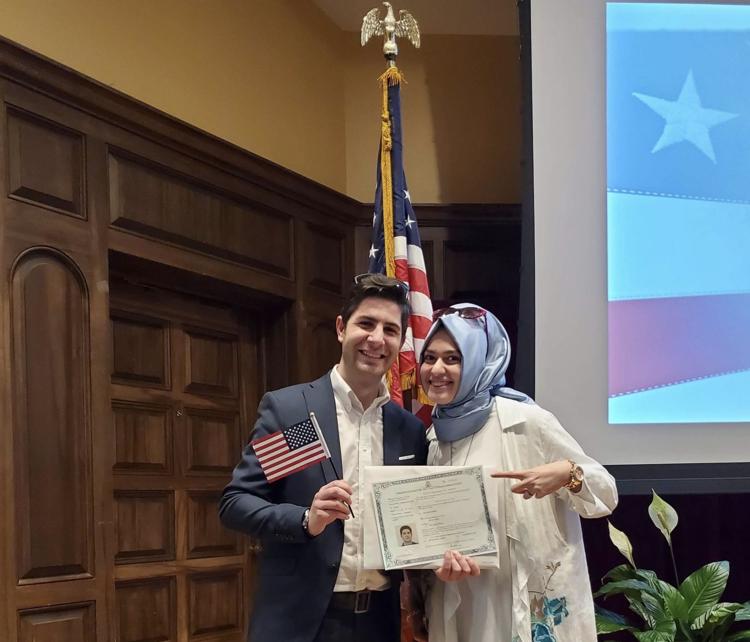 More recently, the White House threatened sanctions against Turkey in October. Government officials said it had the potential to "cripple Turkey's economy" as retaliation for Turkish aggression toward the Kurds, according to the New York Times. 
However, this month President Donald Trump declared himself a "big fan" of Turkey's leader after meeting with him in the Oval Office, according to CNN.
Though these are hot-button topics right now, Has and her husband avoid checking the news.
"We reduced the amount of our discussions about politics because it is very unstable and I think like poison for us," she said. "It's not like we avoid talking from it, it's just because we are being more considerate of what help it is doing us to talk about it."
To get a taste of home, Nur Has enjoys going to Bosphorous, a Turkish restaurant in Winter Park. However, she said she typically goes for a walk on the beach to feel a spiritual connection to her loved ones.
Some current international students said they faced similar struggles when it came to leaving their home to attend UCF.
One of these students, Sulaiman "Sal" Aleisa, is a 21-year-old from Saudi Arabia who is currently taking courses to improve his English through UCF Global's English Language Institute. He lived in the U.S. until he was six, but had to move back to Saudi Arabia with his family to live and finish school there.
When the opportunity presented itself, Aleisa came back to the U.S. for a better education with goals of becoming a chemical engineer. He came to UCF not only because of the campus, but because the location felt most similar to home.
"My major concern coming here was having people around me," Aleisa said, as he didn't want to go to a school that didn't have any students of his nationality. "Living alone is a big difference than when you are with your family — you have to do everything by yourself — so having this was important to me."
Although Nur Has recognizes that there are certain personal and societal pressures, she hopes to be a voice of encouragement to anyone going through a difficult time in their life.
"I would say there is hope and do what is best for yourself, and know that being a good friend to yourself I think, like in the process, is so important instead of burying the pain," she said. "This is not a competition. Even though like whatever it is you go through, we are worthy of being treated as human. You are worthy of love; you are worthy of care."