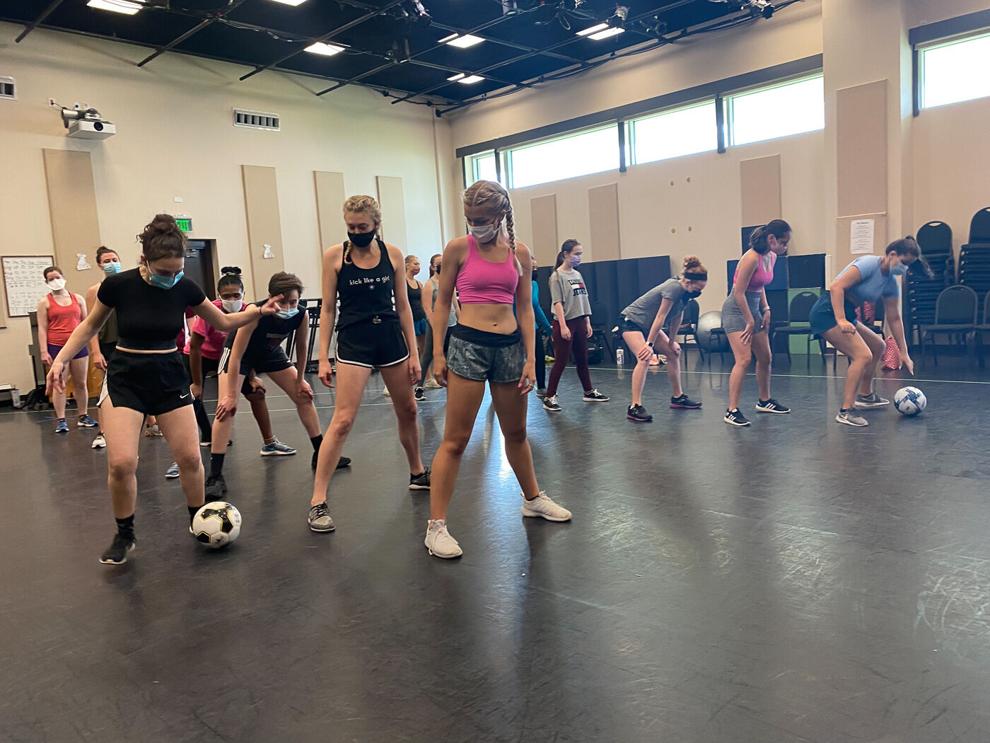 "The Wolves," Theatre UCF's first indoor production since the beginning of the coronavirus pandemic, was also senior acting major Emmitt Williams' last time portraying a woman onstage.
"I saw myself in this play so much," Williams said. "It felt like I was reading my own team doing warm-ups."
The play, written by Sarah DeLappe, ran from Thursday to Sunday in the Main Stage Theatre on campus. It follows the obstacles and triumphs of a women's high school soccer team on and off the field, according to the production's playbill. Williams said the storyline of the play "mirrors his life."
Williams, a transgender man, played soccer for three years in high school while still identifying as a woman. He read "The Wolves" in 2017, four years prior to his transition in June, and once he heard the theater department was putting on the production this fall, he said he felt pulled to go out for it and play his last role as a female character.
He also said he finds comfort in the way DeLappe sees the characters in "The Wolves" because he said he often finds there is a "male gaze" and an expectation of female actors to commit to in pieces written by men. 
"Finally, here is a play where we can just see these girls being girls and not worrying about being sexualized, not worrying about including men in the conversation, not worrying about what we actually are," Williams said. "By 'we,' I mean women. I'm not one anymore, but I have the experience."
Sage Tokach, the play's associate director, said she enjoyed how the play displays all parts of the characters instead of stereotypes audiences may be used to.
"I feel that these are real teenage women," Tokach said. "To me, the play is about finding our place within the larger community and realizing for the first time that the world is bigger than ourselves."
This sense of larger community is something Williams said David Reed, the play's director, has tried to instill within the cast. All nine members of the soccer team do not have names; they are simply addressed by their jersey numbers in the script, Williams said. He said the cast looks at the dynamic as more of a "pack," where everyone is equal.
"My character does not really talk much, but she is still very much a part of the team," Williams, who played player No. 00 said. "With the different personalities on the team, there are some characters who take over as the 'alpha type' of the pack."
Williams said the combination of one of his favorite plays and the first indoor audience he has had in a year was "nothing short of magic." While the cast and audience wore masks, along with having social distancing guidelines in place, Reed said he was thrilled for actors who have not had the opportunity to be onstage in this capacity yet.
"Returning to an actual, in-person audience where the actors can immediately feel the energy that exchanges between the actor and the audience in the space (is) exciting," Reed said. "It has been a palpable feeling in the air. You walk into the room, and there is a different feeling than when you were just outside."