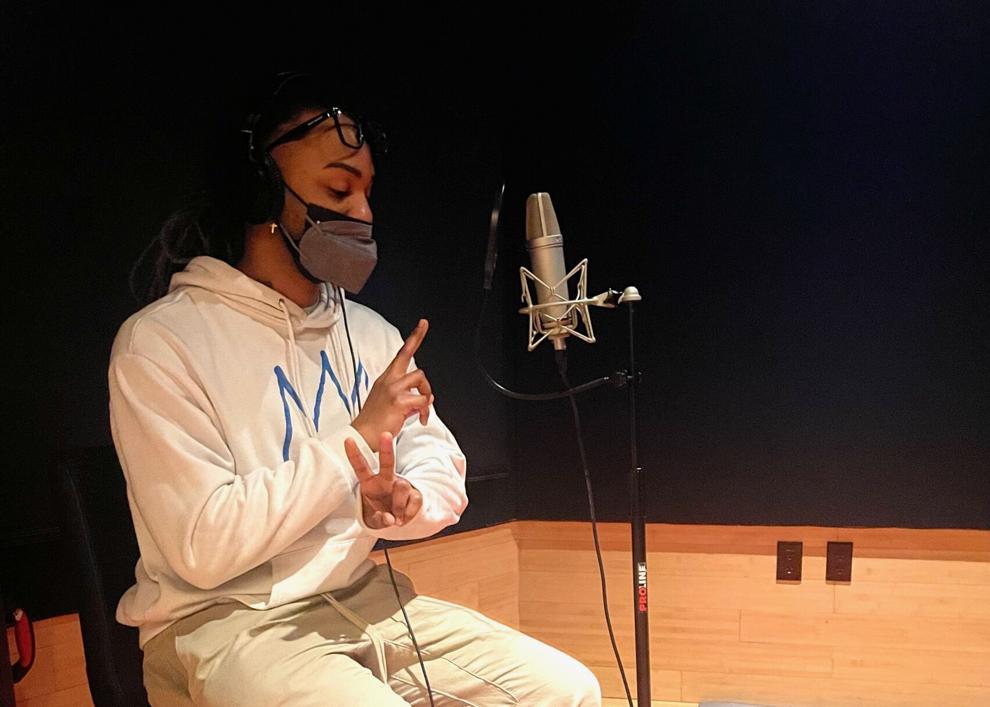 A 2020 powder blue Rolls-Royce Cullinan rolled in front of the recording studio while Christian Abrahams was standing outside during his visit.
As the entertainment management senior tried to act natural, rapper Fat Joe stepped out of the car and followed Abrahams into the studio to record music. Abrahams had gotten this opportunity as an intern for Epidemic Music, a Miami-based record label created by rappers Cool and Dre.
"I was like, 'This is it,'" Abrahams said. "This is what I want to do, and this is what I want to be around."
Abrahams said finding an internship in the music industry is difficult for many students at UCF. However, when a UCF graduate and Epidemic Music created an internship program in April of 2020 specifically designed for UCF students, he said many students finally found solace.
Entertainment management junior Mahesh Peddinti said students pursuing an entertainment management degree are required to take at least two internships for class credit to graduate. Peddinti said in a city like Orlando that's flooded with tourism, the pool for music entertainment internships often runs dry. He said he spent almost a year applying to different internships with no luck.
"To be honest, it sucked," Peddinti said. "You have to try to apply to the big people, like Sony (Music) and Warner (Music Group), but I didn't really have that much experience yet. If I don't have experience, I can't get the next job."
Peddinti said his persistence ran low until a former classmate stepped in with a solution. UCF alumnus and entertainment management graduate Chris Despian said he understood the challenges students faced in finding meaningful, music-based internships in Orlando. He did not want to see students give up on their dreams simply because they could not get required internships.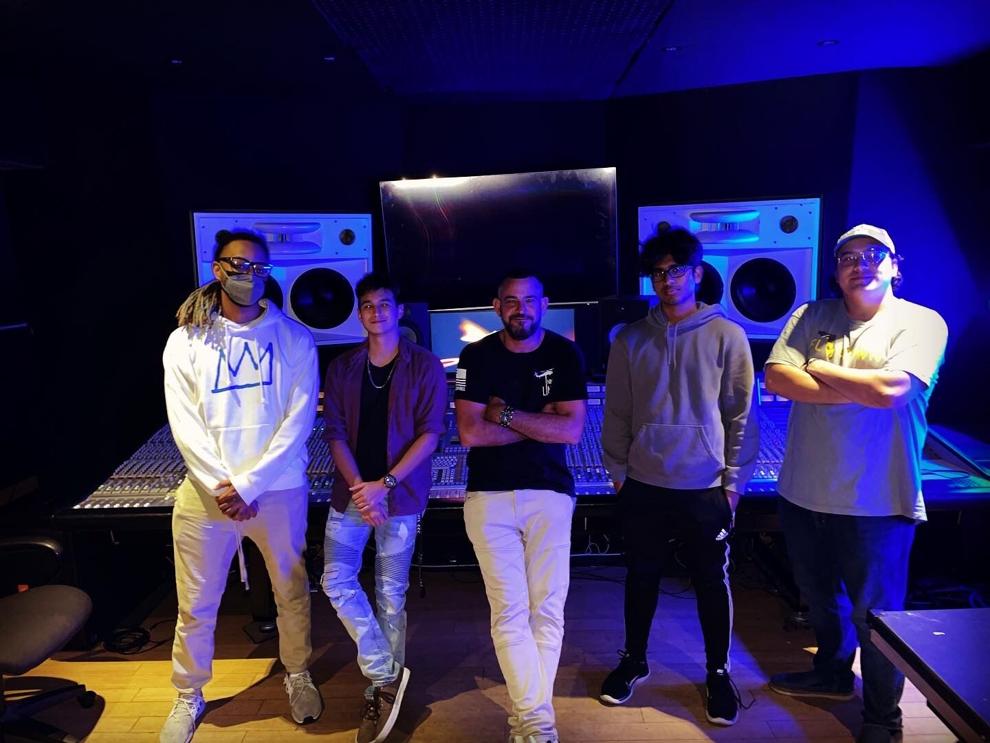 "The music industry is extremely network-based, so students in Orlando going against the entire Orlando market just for one position in a big company is very difficult already," Despian said. "If you want to try to go to New York or LA, it gets impossible at that point if you don't have connections." 
This is why Despian teamed up with Epidemic Music to create an internship program for UCF. Despian said interns work remotely with musicians to design album covers, market upcoming album releases and assist in coordinating events.
Despian said he is building the internship program to be as hands-on as possible. In this case, interns are responsible for every step in the process of releasing an album, an opportunity Despian said other record labels typically save for seasoned employees.
"That's just something in the music industry where you never get to have that kind of responsibility of completely controlling a release and having that creative freedom," Despian said. "They're going to be able to build their portfolios in a way that they never have with other positions that are out there."
Despian has also implemented weekly meetings with every intern as a way to build communication. Entertainment management junior Greyling Wall Jr. said he was inspired by Despian and his fellow interns because he was constantly bouncing his ideas off others. He said learning alongside people who used to be in his shoes made him realize he didn't have to move across the country in order to pursue his dreams.
"You don't have to go to Berkeley or another top music school to work in music," Wall said. "Now you can just go to UCF, your neighborhood school, and do the same thing they're doing."
Wall said his role as a business development intern taught him that although he initially had an interest in music production, understanding the finances and legal issues within the music industry is crucial in having a successful career in the long term.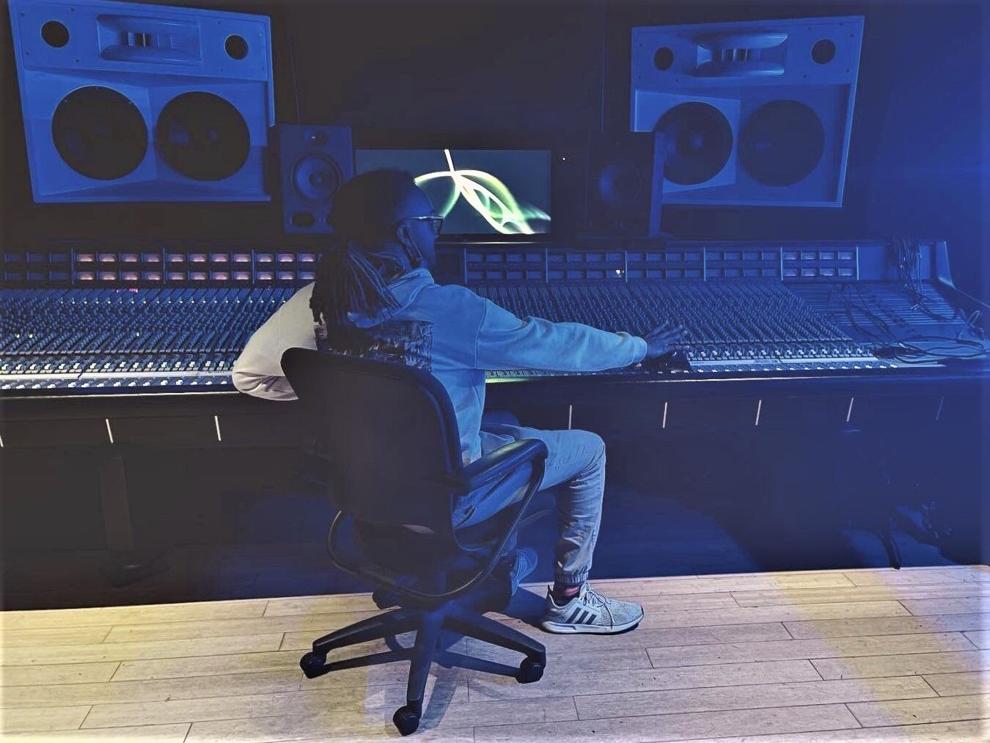 With graduation around the corner, Abrahams said he finally got to apply his college lessons to real-world situations in the Epidemic internship program. He said after having doubts about his career path for years, his experiences in the program made him confident in the degree he chose.
"I appreciate the growth I've made with Epidemic and, looking back, if someone told me back in high school that one day I'd be here, I'd be like, 'Excuse me? Yeah, no way,'" Abrahams said. "All of the clients I've worked with helped me learn something new and look at things from a new perspective every day."