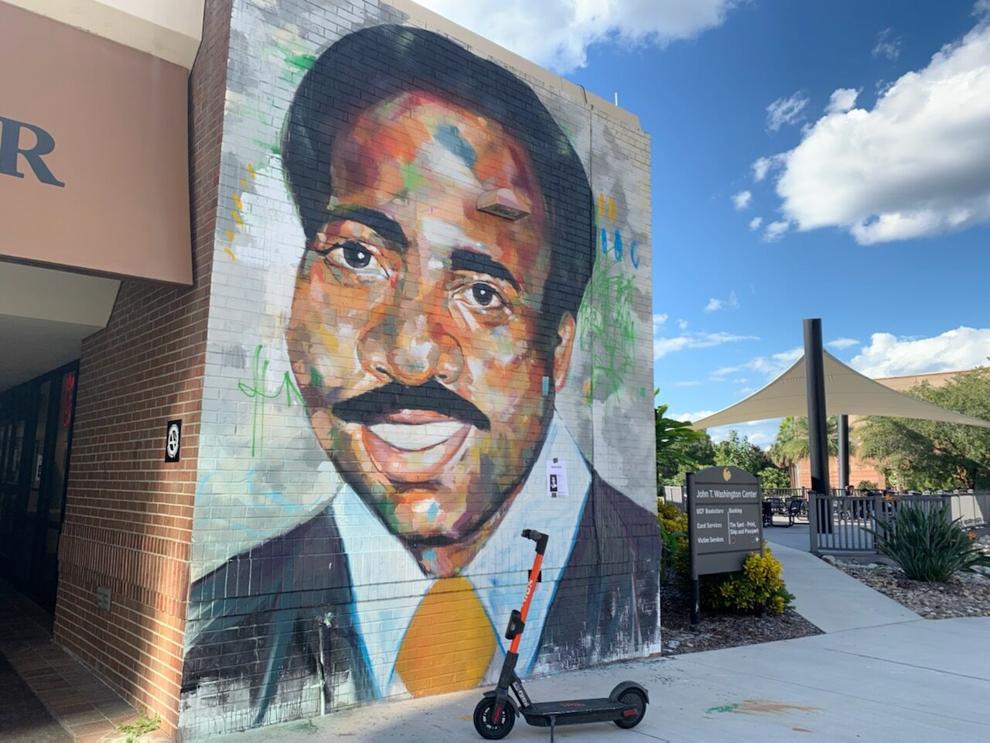 To foster diversity and inclusion in the UCF community, the two groups came up with an idea: a mural design design contest. 
The artsy inspiration came to Eliana Jacobs, a senior sociology and interdisciplinary studies double major, who serves as acting student director of UCF's Multicultural Student Center.
Jacobs said one of her duties is to meet frequently with Student Government. She said at one of their first meetings of the year, the two groups decided to host a contest where students could submit designs for a new mural at the MSC.
"The goal of the mural is basically to show the different UCF identities here," Jacobs said. "That will include MENA (Middle Eastern and North African), Latinx-Hispanic populations, Asian-Pacific Islander, Black (and) Caribbean students, and LGBTQ+ students — just basically showing and highlighting many communities here at UCF."
The plan, Jacobs said, is for the MSC to choose a winner in early December. In January, Jacobs said there will be a showcase at the MSC featuring some of the mural design submissions, in addition to unveiling the new mural. Jacobs said that while there are guidelines for submissions and a rubric to follow, any artwork is welcome, as long as the design represents UCF's various communities.
Jacobs said the idea for the new mural and the contest was inspired by UCF alumna Derreasha Jones, the artist who created the mural of John T. Washington outside the breezeway that bears his name. This will be one of many different murals around UCF. Jacobs said the art around campus is — and should be — representative of UCF's identity.
"It represents what UCF stands for," Jacobs said. "So, if we're not really showing artwork that promotes multiculturalism, diversity and inclusion, does UCF really represent that?"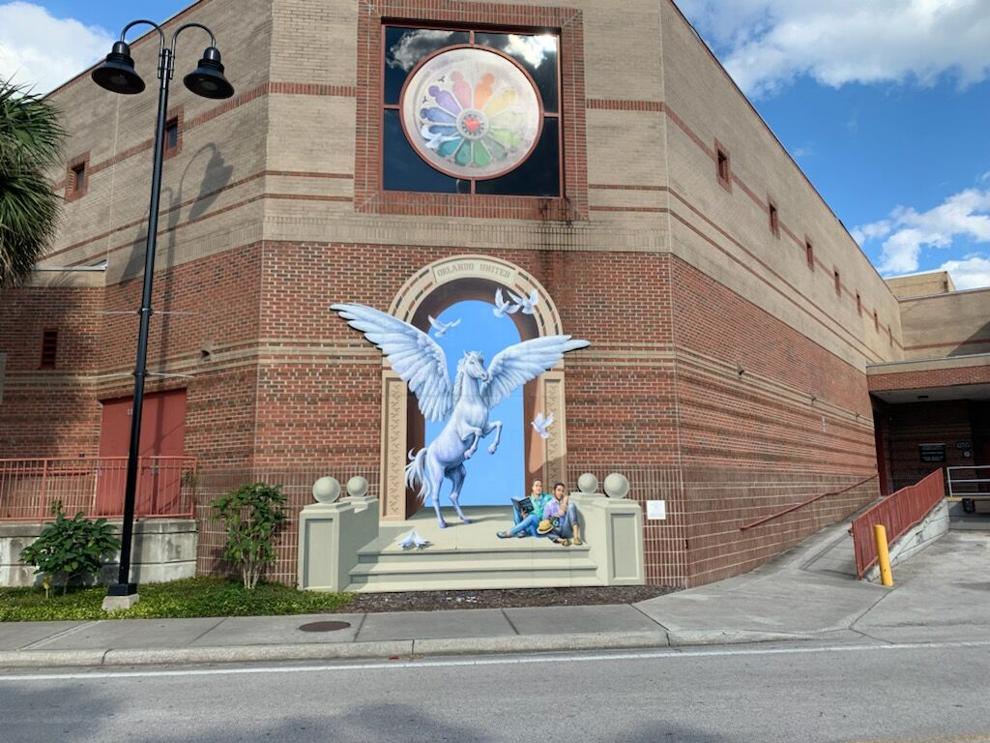 Sophomore visual arts major Haley Shaner said it's helpful to get a student's perspective on what inclusion means.
"When I was first walking around campus and learning about UCF, I knew that this is a very diverse school with races and definitely with sexual identity and everything," Shaner said. "I see that all around."
Shaner said the art around campus shows that UCF is a safe environment for self-expression.
"This is a university of inclusion and diversity, and you shouldn't be afraid to speak about the issues that are plaguing you and be yourself," Shaner said.
Jacobs said including students in the design process was a key factor.
"Hearing students' voices and hearing what they think of what UCF is ... is very important because then it shows a reflection of what we can improve on, and they can get more involved in the community as well," Jacobs said.
Jacobs said the original submission deadline of Sept. 24 was pushed back to Nov. 30. Students can submit their designs by going to MSC's Instagram page and clicking on the link in its bio. 
"I think artwork is a really good way of just being involved," Jacobs said. "It's showing that you are looking at your community. You're well aware of what certain issues we're going through and certain solutions we can actually implement to get that done."