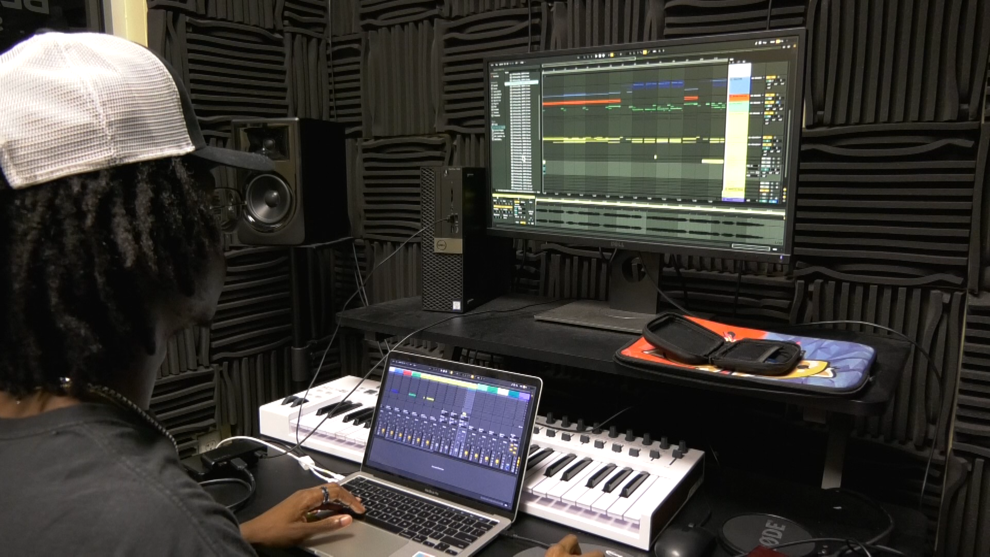 UCF students are searching for a new place to express their creativity, as the university announced that the Black and Gold Studios in the Ferrell Commons will be converted into chemistry labs this summer.
According to the Office of Student Involvement, the studio is a space where students can create their own music and podcasts free of charge and has been serving the UCF community since 2015.
William Johnson, senior media production and management major, said he has been using the Black and Gold Studio for two years. He said that upon transferring to UCF and hearing about the space, it was one of the first amenities he was drawn to on campus.
"Being able to use the studio means I can have a place to actually be creative and actually have an output where I can be myself," Johnson said.
According to the Board of Trustees Special Meeting, the decision to remodel Ferrell Commons came after the university's Board of Trustees was presented with data indicating that the chemistry building's Facilities Condition Index has the poorest rating of all education and general buildings on the main campus.
In response to this information, Mark Schlueb, UCF Strategic Communications director, said the university approved project FAC-2: Ferrell Commons H Remodel, which will use $10 million to convert Ferrell Commons H into chemistry teaching labs. He said this renovation would get rid of All Knight Study, Black and Gold Studios and Knights Helping Knights Pantry.
Schlueb said the Black and Gold Studios had around 20-30 users a month, the All Knight Study location was lightly used and students are now able to use the newly renovated space on the third floor of John C. Hitt Library for studying. Because of this, the Board of Trustees said the need for new chemistry labs outweighed the loss of these amenities.
Schlueb said he is unaware of any plans to relocate Black and Gold Studios, but Knights Pantry is to be relocated to an undecided location on campus.
For students like Johnson, the studio space was a bright spot on campus that will be hard to lose. Johnson said it is a great place to connect with other musicians and spawn friendships that he otherwise may not have come across.
Johnson said that losing the studio is going to result in a loss of communication with fellow musicians and an "out-of-touch" feeling surrounding his musical passions. 
"With something like that being taken away, it just makes the search to find someone a lot harder," Johnson said.
Johnson said that the manner in which the university closed the studio made him feel as though the studio users' feelings were not fully taken into account with this decision, as he has heard no news of providing a new space for these students to express themselves. 
"I'm only met with a negative," Johnson said.
Johnson said that if the studio were to be relocated to another spot on campus, he would "without a doubt" follow to the new space.
Another studio user, Aryan Chowdhury, senior biomedical sciences major who uses the studio twice a week, also said the Black and Gold Studios had influenced his music career. 
"I have fully learned how to mix, master and produce music because of this studio. Every day I learn something new after I finish recording," Chowdhury said. "The fact there is a free studio accessible to students is amazing."
Chowdhury said he has now released music on all major streaming platforms and that this was only possible through his use of the Black and Gold Studios.
According to David Kim, the student studio director, the studio's last day in service will be April 14.
For those looking for a similar space, the Dorothy Lumley Melrose Center in the Orlando Public Library currently holds an audio production studio that Orange County Library cardholders can use for no charge upon completion of the center's orientation and assessment for the audio studio.