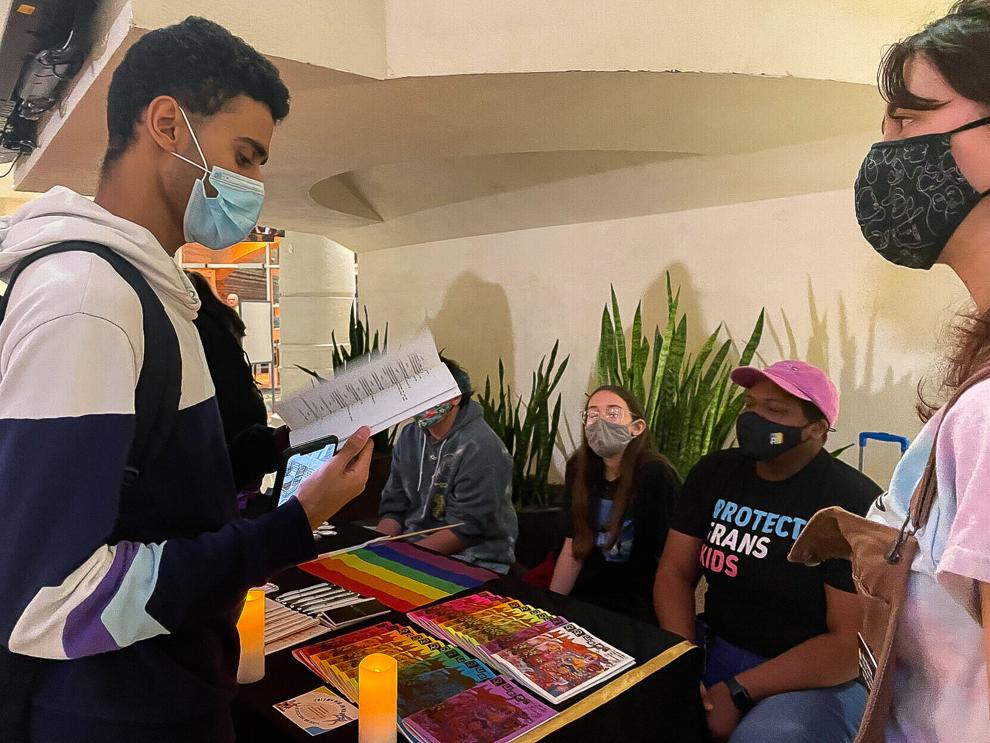 To close out Transgender Remembrance Week, a candlelight vigil was held Friday inside the Student Union to honor victims of anti-transgender violence.
It was just one of several events held this week by the UCF LGBTQ+ Services and Multicultural Student Center, along other organizations, leading up to Saturday's observation of the Transgender Day of Remembrance. 
"This year has been a new record for the amount of people who have died from trans-related violence and discrimination," said Eddie Ganzy, the Graduate Assistant for LGBTQ+ Services and Lavender Council member. 
At the vigil, TV screens displayed the faces of recent victims, as speakers addressed their concerns about the rising number of victims each year. 
According to the Human Rights Campaign Foundation, this year has been the deadliest on record for trans people since the organization started tracking these deaths in 2013. The HRC report found at least 46 transgender and gender non-conforming individuals killed in the U.S. this year. 
Students gathered in front of the candle-lit UCF seal to listen to speakers address the topic of transgender violence in the U.S. Guest speaker Nikole Parker, director of Transgender Equality for Equality Florida, said she looks back on her own experiences as a trans woman when she thinks of the day of remembrance and what it means to her.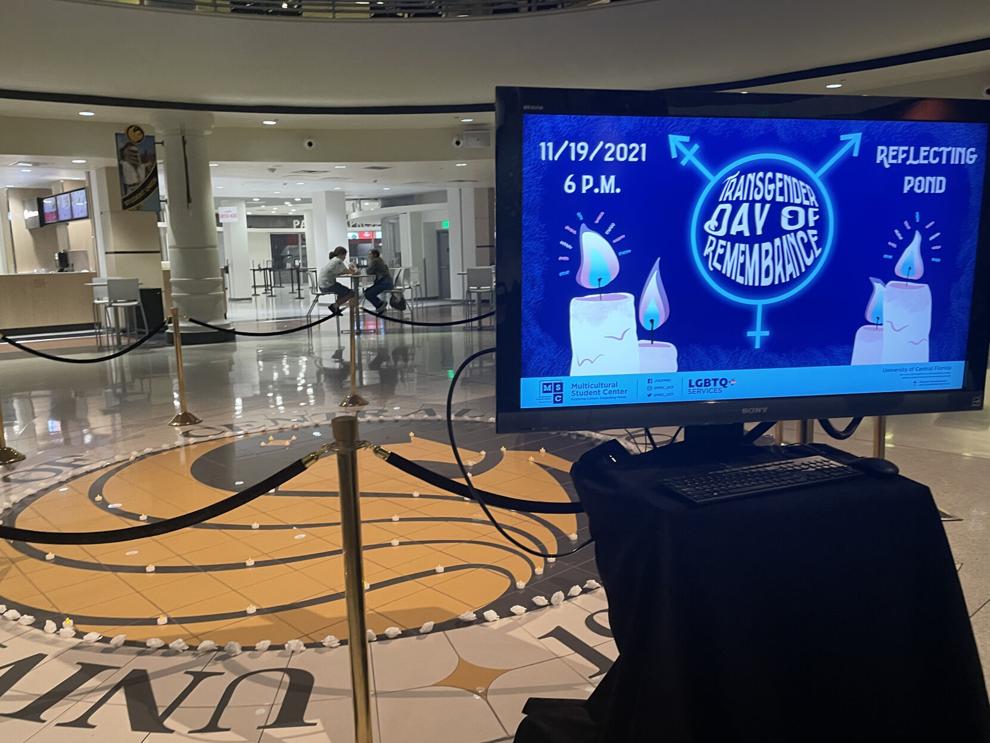 "I fell into survival sex work, and that was my life for three years; the violence I faced I would never wish on anyone. I was robbed, ridiculed and raped at gunpoint," Parker said. "The disproportionate rate of violence our community faces, particularly Black trans women, is astronomical."
According to the HRC report, 77% of victims since 2013 have been transgender women of color, representing over three-fourths of all deaths on record. 
Ganzy said he hopes people will remember the victims this year and remember to keep fighting for them after this event. 
"With so many people having died, this was an important event to have," Ganzy said. "Just for the community to acknowledge it and just grieve, but also to realize that there's still a fight that we're going to have to keep fighting."
The event concluded with the 46 names of the trans and gender non-conforming people killed in the U.S. read aloud, followed by a moment of silence. At the time of the event the number of victims was 46, at the time of this reporting, however, that number had already increased to 47. 
"Each year, we as a community come together to remember those we lost, but I can't help but think, what if this was any other community? There would be widespread outrage," Parker said. "Do I deserve to die because my gender identity doesn't align with your views?
We are human. We have dreams. We have lives."