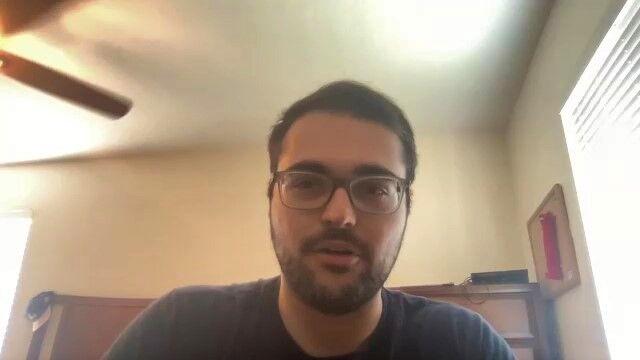 Senior finance major Ryan Kaplan reflected on his past four years at the College of Business.
During a Zoom call, Kaplan said he finds a lot of business majors don't have the right approach when looking for career opportunities, as they are not well informed on what their career path will require of them.
"The reason I say this is because the College of Business does not do a good enough job of showing people and guiding people in the right direction," Kaplan said. "It was lackluster in my college experience, and I only ever got that through club activities."
While students like Kaplan said the College of Business is not providing them enough challenges and opportunities, Erika Hodges, COB director of communications and marketing, said ever since Dean Paul Jarley took charge of the school nearly 10 years ago a lot has changed.
Hodges said students in COB are encouraged under the motto, "Get to The One," with "The One" referring to a student who attains professional advancement. To follow that idea, Hodges said the college offers a variety of events and opportunities for students to apply themselves.
"The Invitational" and "The Exchange" are such types of events, Hodges said. At "The Invitational," students are given the opportunity to meet with companies for potential internships, according to the COB website. Hodges said "The Exchange" is hosted by different guest speakers every week for students to come and listen to their advice.
Hodges said when Jarley first came to COB, the school had a completely different learning system. Originally, students would only do lecture captures in which students would tune into a lecture, either in person or virtual, and take tests based on that.
"When Dean Jarley got here 10 years ago, he wanted more engagement," Hodges said. "He wanted more people in buildings and more things going on to help students prepare for their careers and network."
Though Jarley has made some major changes to COB, not every student agrees with the direction he has taken, such as sophomore marketing major Emma Crutchfield. Crutchfield said not everyone has the privilege to take advantage of career events. 
"I work a lot and don't have time to be at every single event," Crutchfield said. 
Another complaint about the school is the tedious nature of the general courses required of business majors. Hodges said some of these courses teach about local economy, job market and valuable information on financial planning.
Junior accounting major Jose Offman said the general business courses, such as Career Search Strategies and Career Development and Financial Planning, are overdone and repetitive. He said this might be because all four courses are taught by the same instructor.
"I really feel like it's overdone," Offman said. "I've taken the first two, and it's just a repeat. ... The third one will be the same: There is one professor who teaches all four of the classes. "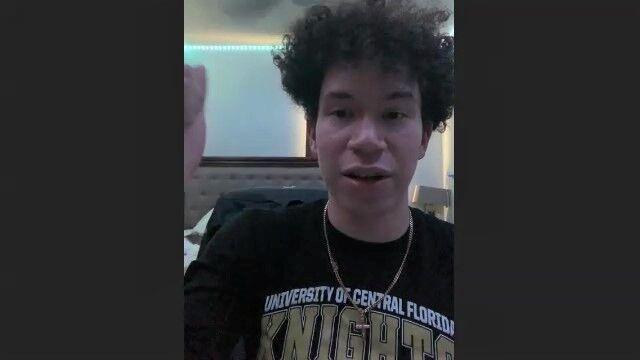 Offman also said he'd seen the course workload pushed onto the teaching assistants too many times, which can impact communication with teachers.
"I feel like the teachers might throw a lot of work on TAs," Offman said. "Some teachers are really enforcing that they have TAs, and it makes it intimidating to contact that teacher."
There have also been complaints about the lack of teacher assistants and the amount of work they receive. Senior integrated business major Cassidy Gilleland said most of her professors are overwhelmed with questions and aren't able to attend to every student. 
"We don't have any TAs in my business degree," Gilleland said. "We have to wait a while because (the professors) are really busy."
Finishing his last semester with UCF, Kaplan said he has had the experience of switching from in-person classes to virtual classes. Though he said he found them easier, he wasn't fond of virtual classes because he found it was too easy to cheat in them.
"Virtual was easier, not in terms of learning, but in grade production for a lot of students," Kaplan said. "Because there was no supervision."
Now that UCF is back to pre-pandemic operations, Kaplan said he is too busy to commute to campus all the time, and if he had another year to enjoy in-person classes, he would be more excited. Kaplan said he will remember his past four years at the College of Business with an appreciation for the college's clubs, rather than the preparation provided by the school.
Kaplan said he found himself joining clubs to advance his career, like the Association of Latino Professionals for America, a professional development club at UCF. Anybody can join the club, the core of the club is to drill in the professionalism into the students, Kaplan said. The club helps students learn how to write a resume, practice interviews, and other amenities. 
"The greatest decision I've made was joining ALPFA," Kaplan said. "They taught me what I needed to do to get a job. They gave me opportunities to have leadership within the club, and those two things make you stand out in the business world more than anything the college thinks it might do."
Correction: A previous version of this story called virtual lectures "transactionals" and misquoted Hodges. Both have been corrected.