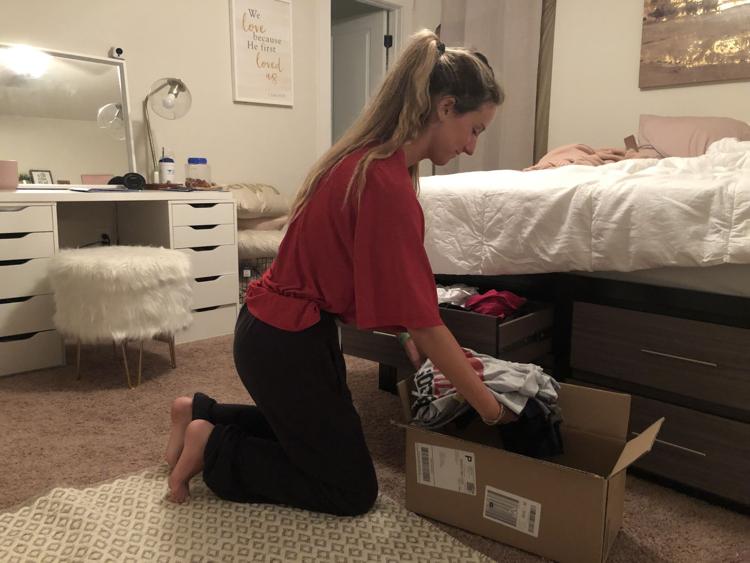 As many UCF students prepare for finals to close out the spring semester, some are taking to Facebook and other social media platforms with the hopes of finding someone to cover their apartment lease for the summer.
The end of the semester is a hectic time for students when it comes to moving out, and that's no different at UCF, one of the largest schools in the nation. 
Daisey Boyd, junior nursing major, said she believes students waste away money to keep their room secure over the summer.
Boyd said lease exchange websites such as Flip, a website and phone app designed to help people sublease, get out of or find a lease, would helpful for students.
"I would say have them be more flexible with the link of a lease, just because most college students aren't going to want to be here during the summer and it's just like throwing money away," Boyd said.
University House Central Florida, located on Alafaya Trail, is one of UCF's affiliated housing properties that houses UCF students, according to its website. 
Brent Merrick, residence service manager at University House Central Florida, said he has witnessed the challenges faced by students who want to move out.
"The challenging part is finding somebody to actually take over the apartment," Merrick said. "You know, it's obviously very competitive. The summer term is obviously a little bit slower."
Merrick said summertime is a slower season for the housing staff and can be a challenge for students to find new tenants.
"There's not as many people that obviously are moving to the area or taking summer classes in general, so there could be that difficulty of finding someone to take over," Merrick said.
Junior nursing major Olivia Marino, who lives at The Station Alafaya in Oviedo, said the process is very simple for her as she searched for someone to take over her lease.
Marino said she "got lucky" in having The Station Alafaya help her search for someone to cover her lease, but still had to pay a $250 fee.
"The Station [Alafaya] is filled up completely, so they actually find subleases for you," Marino said. "Before, it was super hard to find someone, but this year I kinda got lucky and they kind of found someone for me," Marino said.
For tips on how to move out within the upcoming weeks, visit UCF's move-out guide here.