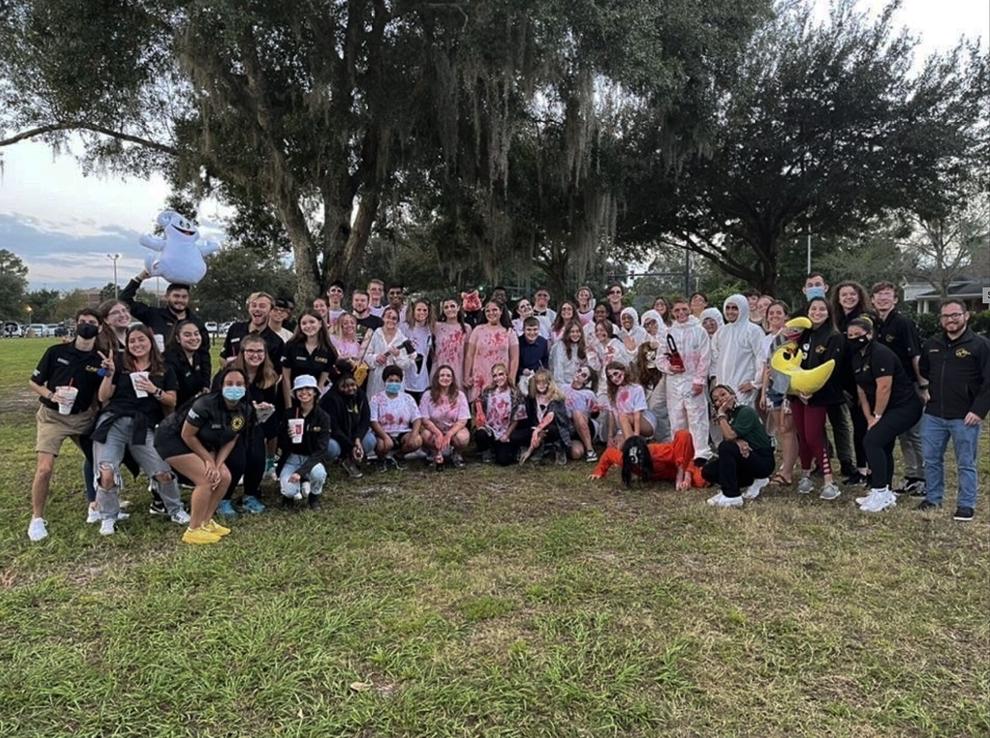 Chilling screams echoed throughout Lake Claire at this year's Fright Knight. 
The spooky event was planned by UCF Campus Activities Board and Late Knights. It saw over 2,000 student attendees Friday night. 
Danielle Griffiths, CAB special events director, said this haunted trail was similar to Halloween Horror Nights at Universal Studios.  
"Students are going to be able to walk through and get their Halloween scare for the year," Griffiths said. 
This year's theme was the Nuclear Disaster Zone. Sierra Dozier, Late Knights special events director, came up with the theme. She said she liked the idea of a realistic nuclear disaster zone because, in the past, haunted trails at UCF had been more whimsical.
"I wanted to put a spin on it," Dozier said. "I haven't really seen anything like this at UCF." 
Griffiths said the executive boards of both CAB and Late Knights were excited about the idea, and she attributed its popularity among the board members to how realistic the theme is. 
"It's a hit-close-to-home scary," Griffiths said. "It's a real-life scare." 
The event was put on with the help of student volunteers. This year, Fright Knight had over 60 volunteers to help with special effects and makeup, as well as acting as trail guides and scare actors.
Griffiths said students were not taught how to do makeup or scare people but rather should have already known how to do whatever position they signed up for. 
"They usually have a lot more knowledge in scaring than we would have on it, so we really let them have creative freedom," Griffiths said. 
Upon arriving, scare actors were each given a character, and it was up to them to decide how to portray them, Griffiths said.
Griffiths said scare actors were not allowed to have physical contact with the students walking through the trail and were to stay at their assigned stations. 
Volunteer scare actor Ian Frazier, also a third-year history major, said that, aside from enjoying scaring people, he volunteered as a distraction from his schoolwork. 
"I feel like I can ease the tension I have from class and everything else," Frazier said. 
Fright Knight also allowed students the opportunity to gain experience in their designated volunteer position. Integrated business junior Elizabeth Shawl said she plans on attending cosmetic and makeup artistry school while also pursuing her business degree. She said being a Fright Knight volunteer gave her the opportunity to gain experience before attending makeup school.
"I thought this would be a good idea to see what it would be like to work in the industry," Shawl said.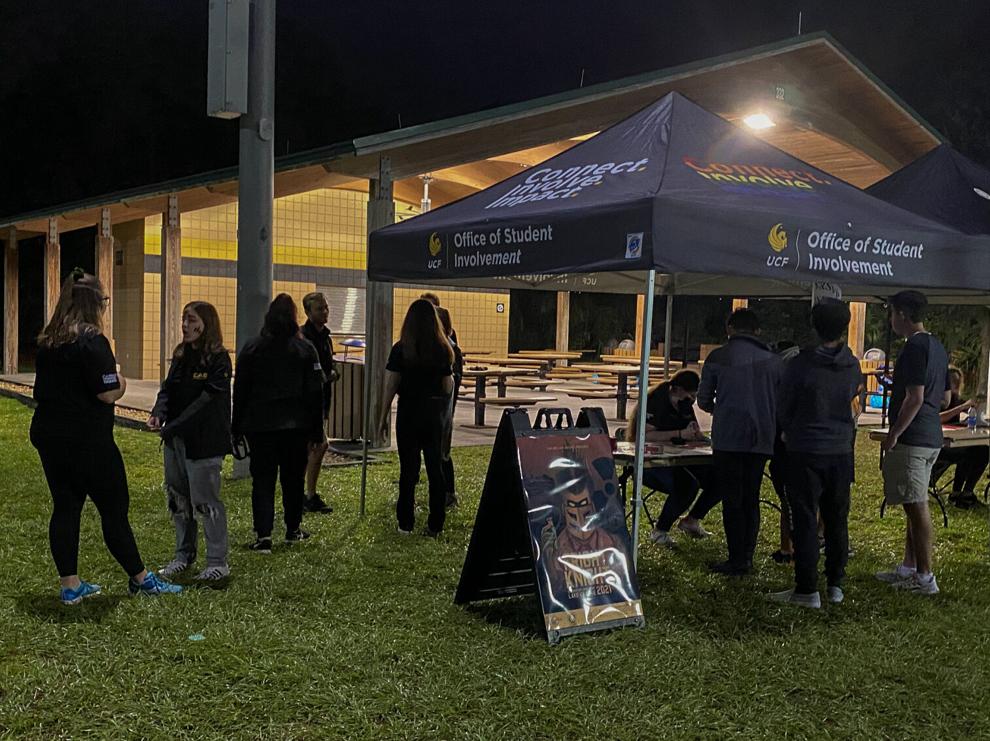 The collaboration between CAB and Late Knights is "mainly a money thing," Dozier said. Collaborating helps distribute the event's workload and costs, lessening the impact on each agency's yearly budget.
Griffiths said Fright Knight is one of the most expensive events held by the CAB special events committee. Both Griffiths and Dozier said they had been thinking about and planning for this event from the moment they were selected for their positions — a total of three months. 
Although she is not a big fan of scary events, biology freshman Marlena Mutter said she felt comfortable coming to Fright Knight. 
"I run on these trails, so I feel like since I know where I am, I'm a little bit safer," Mutter said. 
For others, the event was about keeping up with seasonal traditions. Environmental studies freshman Grace Tyree said Fright Knight gave her a connection to her hometown. 
"I used to go to haunted trails all the time back at home," Tyree said. "I thought this was a great way to celebrate Halloween." 
As a first-year student, Tyree said although she was expecting UCF to do something for Halloween, she did not expect a large haunted trail, which was much to her delight. 
CAB and Late Knights announce their upcoming events on social media; the approach has been successful in getting thousands of students to attend Fright Knight each year. 
Students were required to make a reservation for an hour long time slot on Knight Connect to attend the event.
Freshman film major Sadie Phillips said she found out about Fright Knight on Instagram. Because she's not attending Halloween Horror Nights or Busch Gardens' Howl-O-Scream this year, she felt Fright Knight was a good alternative. 
"It was a fun activity to do with a friend," Phillips said. 
Both Griffiths and Dozier said they believe Fright Knight should continue to be an annual tradition at the university. 
Correction: Do to an editing error, the originally published version of this story did not include the date. The event occurred on Friday, Oct. 29, 2021.