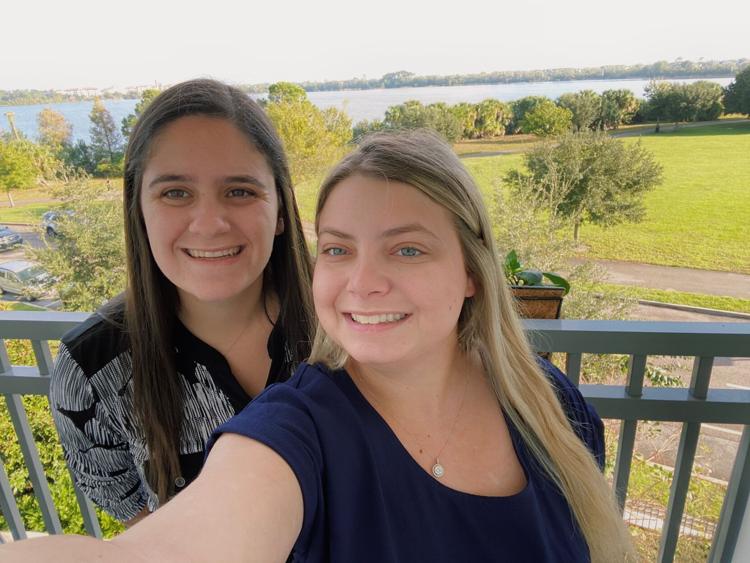 As a student searched Facebook, she stumbled across a student-based service to help her land a dream job.
While on a job search Tiffany Menendez, senior hospitality management major, came across a small business called Rise Up Resources. The business is a writing service where Menendez received help with rewording her resume, so it stood out to employers at her dream job at The Ritz-Carlton.
While Menendez struggled with perfecting her resume, she contacted Avery Engelman, senior event management major, and UCF alumna Rachel Cohen, the founders of Rise Up Resources. Menendez was their first success story. 
With the help of Rise Up Resources, Menendez signed a contract with The Ritz-Carlton and began working in the rooms operation division. 
Rise Up Resources helps with resume building, cover letter creating, interview preparation and anything else people need to land a dream position. 
"It's been quite an experience, and I truly love every second of it," Menendez said. "The Ritz-Carlton is one of the best properties in the world and is my biggest dream."
Rise Up Resources launched in August and currently has around 30 clients. Its target age group is 16 to 35 years old, and it serves mainly high school, college and postgraduate college students. Cohen and Engelman said they were inspired when they noticed their friends lacked professional skills, which weakened their chances of landing a job.
"We both had such great mentors that taught us the ins and outs of the industry and allowed us to shadow everything they did," Cohen said. "We want to be those people for others." 
Engelman worked at the UCF Student Union, Orlando City Hall and interned at Universal Orlando Resorts and internationally with Digital Events.
Cohen interned at Make A Wish and was the deputy chief of staff on the SG executive board.
"We both have a lot of experience in professional worlds and have knowledge about how to make resumes, what goes into a cover letter and what employers are looking for," Cohen said.
Both Cohen and Engelman understand how difficult it is for students to land jobs straight out of college. They said COVID made it harder for young professionals to find employment and attract the attention of employers.
While young people aged 16 to 29 make up less than a quarter of the labor force, they account for about a third of the rise in the unemployment rate between February and April of this year, according to The Brookings Institute. 
"The job market right now is so competitive," Cohen said. "You have people who have years of experience in their fields laid off, so it's even harder for recent college grads to get these jobs."
Cohen said COVID-19 allowed Rise Up Resources to help in the way it knows how. 
"COVID is making it more challenging to find jobs, so giving clients an extra push in their resume and cover letter gives them that extra boost against their competitors," Cohen said. "This will help them stand out and hopefully get the job."
Cohen and Engelman agreed to make sure Rise Up Resources was affordable. 
"We are able to create resumes and help with cover letters at an affordable rate students can access without messing up their finances," Cohen said.
Most resume builders and writing services charge their customers hundreds of dollars a year, and that was something both Cohen and Engelman wanted to avoid.
"Our price range is anywhere from $30 to $40, and at max $50 because we're really just trying to help," Engelman said.
Engelman and Cohen couldn't be more amazed at the responses they received since starting Rise Up Resources.
"So far, we're getting so many amazing and positive results," Engelman said.
If Rise Up Resources continues to be successful, Cohen and Engelman are considering expanding their brand.
"If we continue to get a lot more business, we're open to getting a website," Engelman said. "We could eventually make this a full-time opportunity where we can help people and hire people as well."