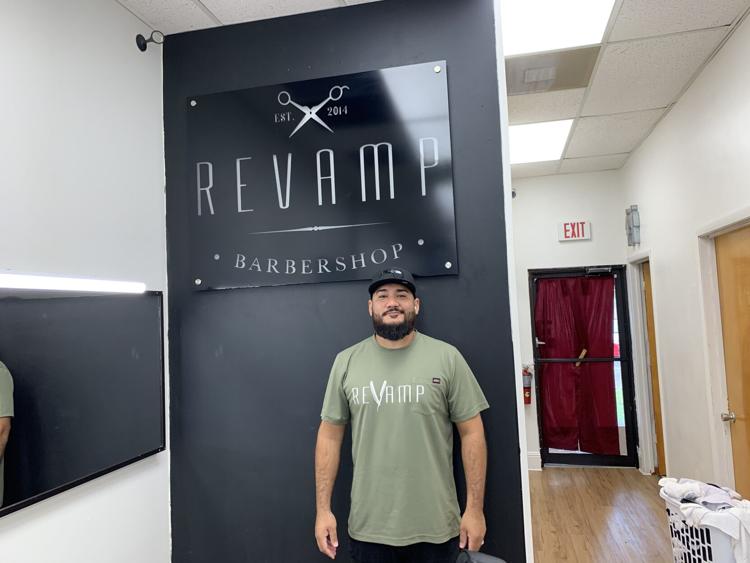 Ricky Chavez, owner of Revamp barbershops, looked back on the changes COVID-19 forced him to make and the effects it has had on his business. 
Revamp, which has one location on campus and the other in Altamonte Springs, was forced to close back in April due to barbershops not being labeled as essential businesses. 
"This has been a rough season," Chavez said. "Not just for me, but any business, any young entrepreneur, any barber, anybody that's out there working day to day."
The closure presented Chavez with the opportunity to expand the brand of his barber shops. 
"It's definitely taught to diversify, not necessarily just cut hair," Chavez said. "Maybe come out with shirts, come out with products and come out with other things in different sources so you can continue to live and provide for your family."
Revamp at UCF opened up back in 2018 as the second location of Chavez's business. 
After a brief reopening in August, Revamp at UCF is now closed down for reconstruction, with hopes to expedite the process now that there is less traffic on campus. 
"We took advantage of the time to do the construction and knock it out a lot faster than it would be in a normal situation," Chavez said. 
The pandemic forced Revamp to tighten up its safety measures, but that was nothing new for barber Jay Caban. 
"We already had the sanitation, we know how to sanitize," Caban said. "Now it's just been elevated to another level. We make sure that everything is 100% clean." 
For some more than others, the shut down was difficult, but there was nothing else to do but to keep moving forward. 
"Some guys took it well, some guys took it a little hard," Chavez said. "It was a little rough for all of us, but we just kept on doing what we had to do."