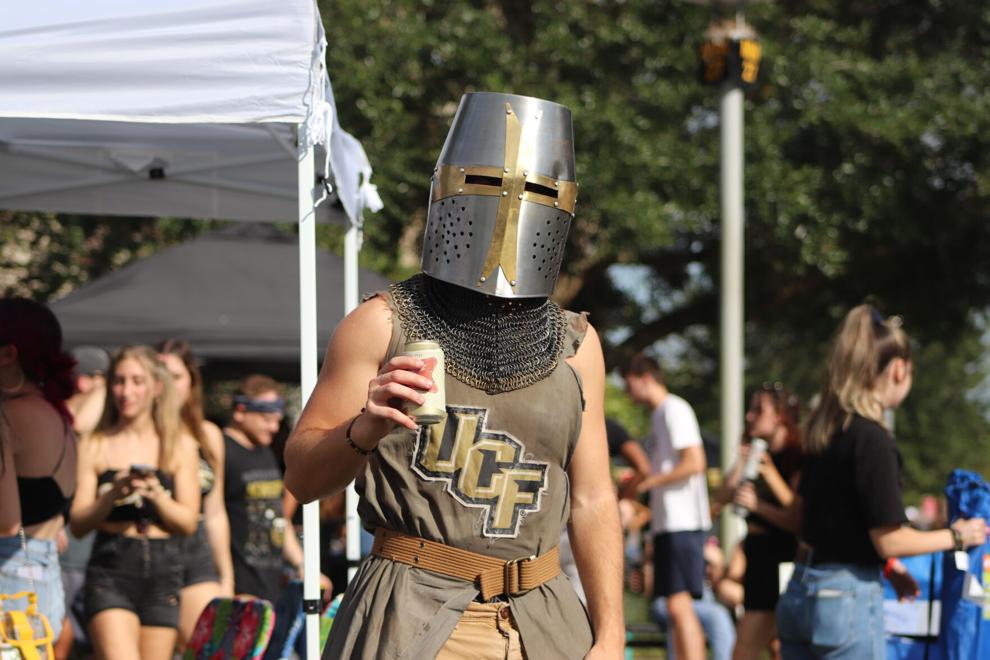 To celebrate the UCF v. Boise State football game, students gathered to make memories outside Memory Mall at the semester's first tailgate party Thursday afternoon. 
Due to strict COVID-19 guidelines, no tailgating was allowed in 2020. For some, this event symbolized an end to pandemic days - even though Orange County's transmission rate is still high, according to the Florida Department of Health. 
NSM Today sent three reporters to capture photos of the party, as well as students' feelings about reuniting in a fully-active campus. The reporters clocked about 1,500 knights that day in an unofficial count. Many of the attendees said they finally felt like college students again.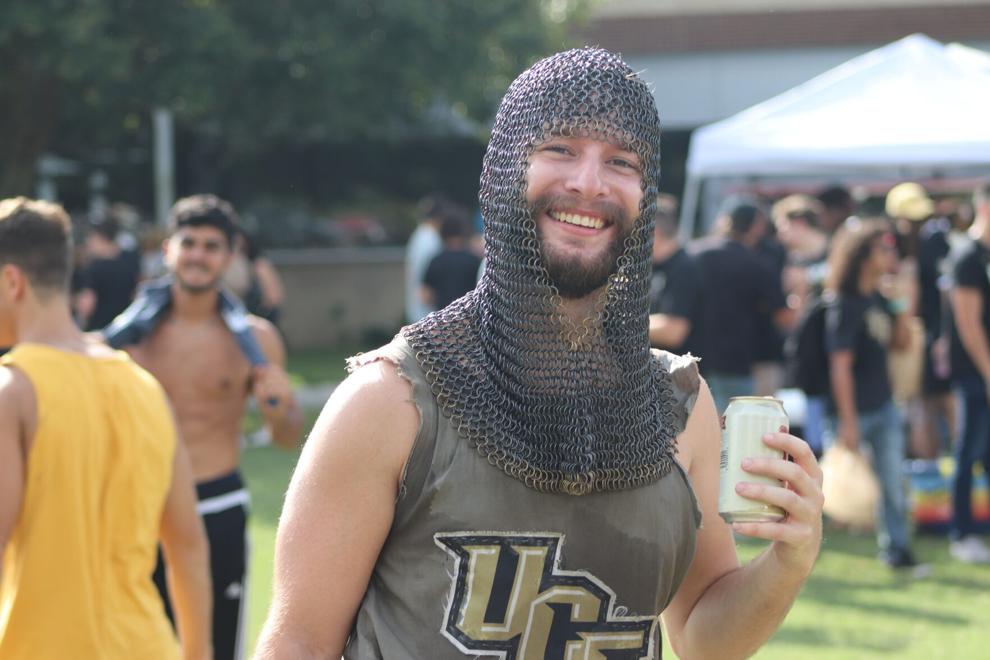 Mechanical engineering senior Grant Geiger said there were definitely more people at this tailgate than ever before, but he was not surprised. 
"I only ever get to see some good friends at tailgate, so it's good to be back," Geiger said. 
Geiger sported his knight attire, a sort of outfit-turned-costume that has become a tailgate tradition for him. He said he's worn it at every tailgate he's attended since he started at UCF. 
"I made most of it myself, and I actually let other people wear my helmet for pictures," Geiger said.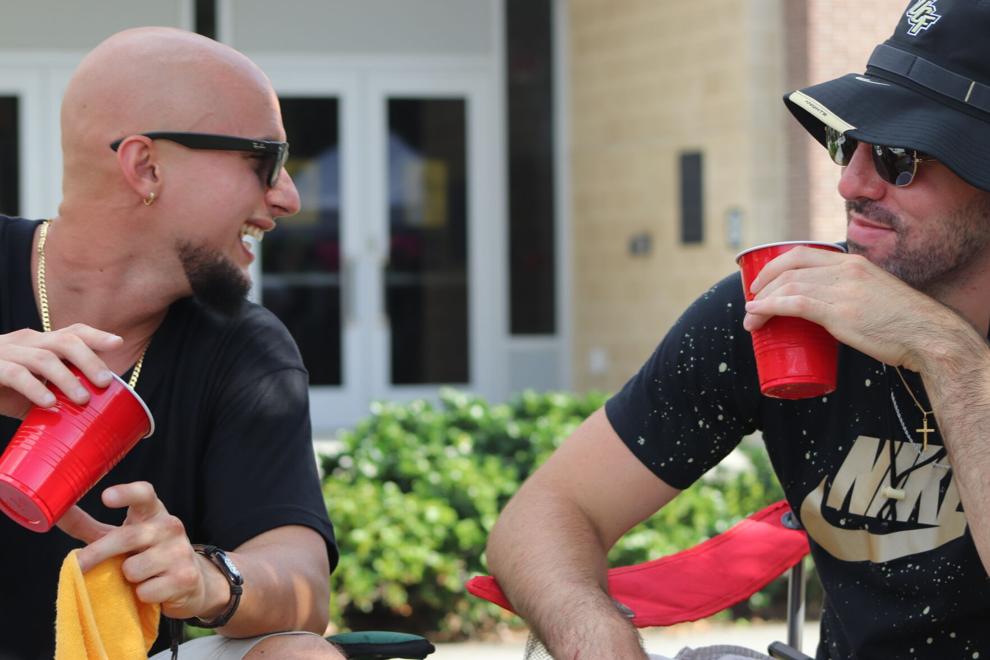 Other students had only ever experienced UCF under pandemic restrictions, like Tito Metani, 26, who started UCF this spring. The tailgate party was a different and refreshing scene for the kinesiology freshman. 
"I started school real late this past spring during the pandemic," Metani said. "But I finally got to feel a part of the school. It finally feels like back to normal."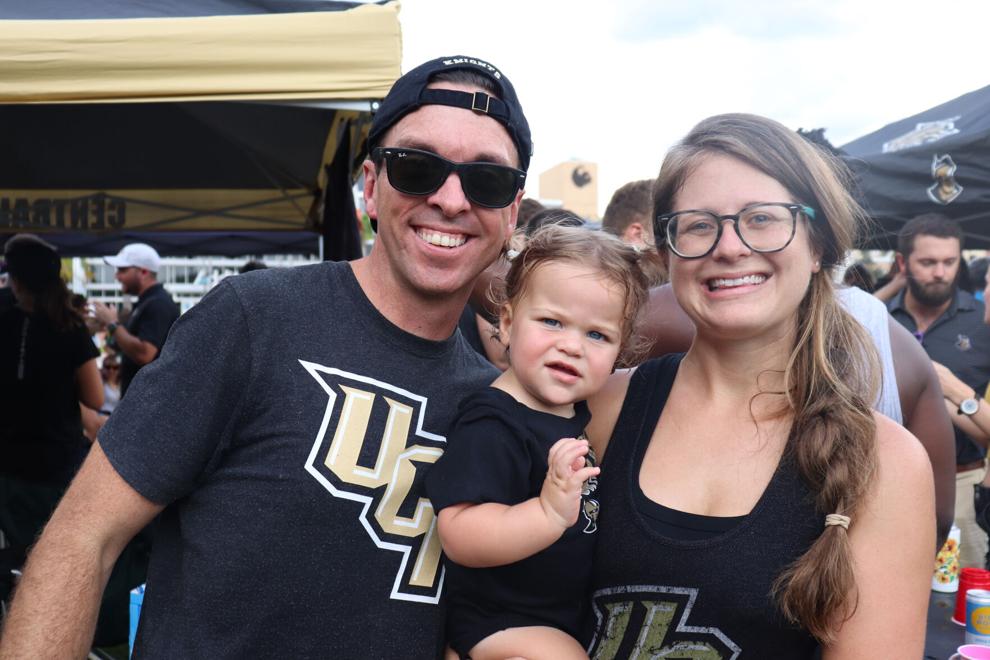 But tailgate is not just for current students. School spirit does not check out after graduation.
Steve Provost, 34-year-old emergency management major, and his wife Erica, a 2012 graduate in communications sciences and disorders, said they view tailgate parties as a way to reconnect with friends as adults.
The couple of seven years found themselves throwing pool parties amid the pandemic to stay close with local friends. However, they said they prefer hanging with friends at the tailgate rather than bringing the action home to clean up, especially because it can bring them closer to out-of-town friends who travel for the big bash. 
"The past year with the pandemic, we haven't been able to tailgate and none of our friends live in Orlando," Provost said. "All of them are here right now, and they now got to meet our daughter!"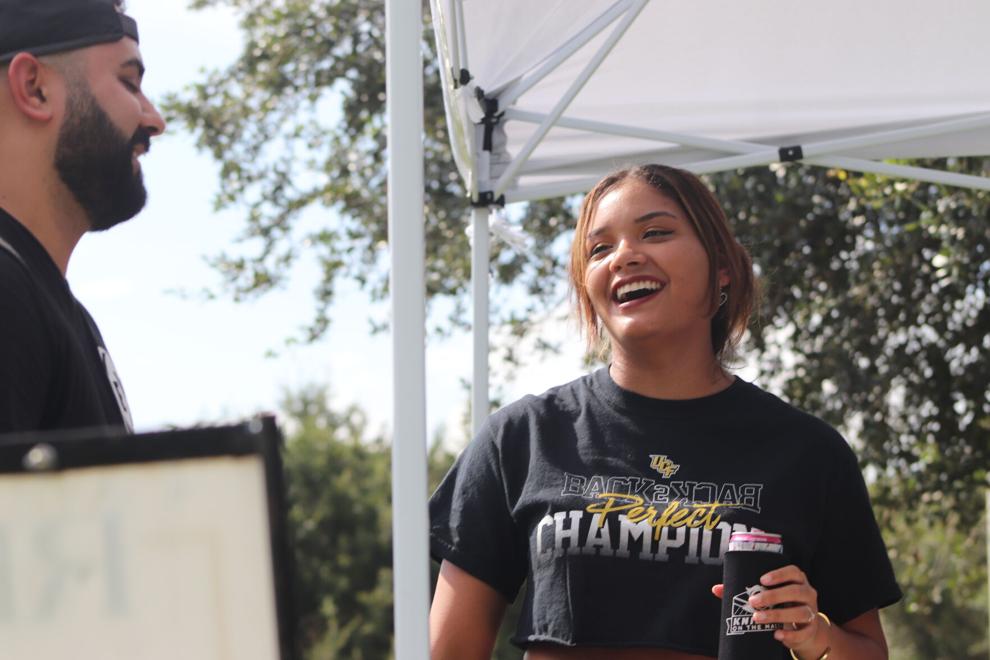 Some students said they have become reflective on what social interaction means to them, like health science senior Mahana Zapata. 
Zapata said since her last two years have been online, and she was happy to finally hang out with old friends and meet new ones again. 
"I've actually noticed I've been a lot more social and bonding more with friends and wanting to meet new people," Zapata said.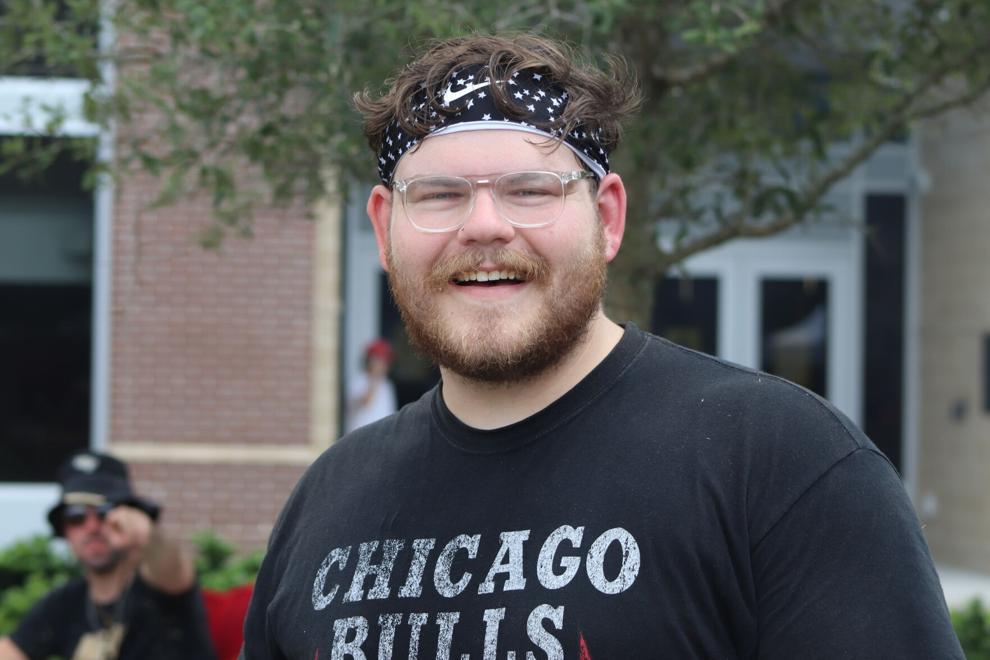 Although for business sophomore Shane Whittaker, tailgate felt different, he said. He said people were mostly sticking to their friend groups rather than mingling more. 
In the end, he said, what mattered most to him was having the chance to live a college life to the fullest again. Even if COVID is still a problem, he said, it's a worthwhile inconvenience. 
"What I missed most was being out here with my friends and making memories," Whittaker said. "Everyone is trying to have their college experience and no one cares as much (about masks)."
As far as he's concerned, he said he would be willing to endure another mask mandate if it meant not losing opportunities to gather like UCF knights do at tailgate.
"You can't regulate outdoors as much as you can indoors, so if UCF were to have a mask mandate again, I wouldn't mind," Whittaker said. 
NSM Today Life Editor Camila Swanson contributed to this story.