The familiar smell of gasoline was absent from the Ace Cafe Orlando parking lot, as electric vehicle owners kicked off National Drive Electric Week, which also marked the first public appearance of UCF's Relectric Car Team.
Relectric was started in 2019 to research affordable high-performance EVs, according to their website, with the aim of creating opportunities for students to gain hands-on experience driven by their passion to bring awareness and aid a solution to some environmental issues.
The NDEW event at Ace Cafe Orlando is the beginning of an entire week of events that aim to raise awareness of all the benefits of electric vehicles. Vendors from the EV industry showed up, along with owners of EVs. The Relectric team, who is fully converting a Toyota Tercel to electric power, also made an appearance.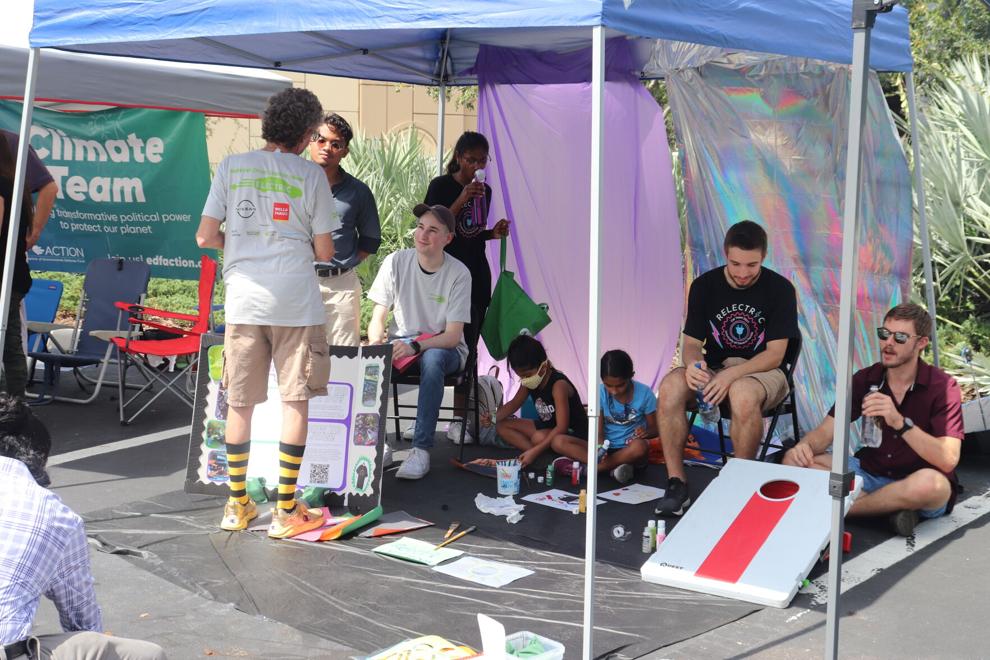 Kyle Currie, mechanical engineering major and secretary of Relectric at UCF, said the team hopes to have the car running and "good to go" within a year. Currie said the team also wants to add software advancements, such as automotive driving, a virtual system with a touch screen and a music system. He also said the team's first priority before tacking on software integrations is to address the beginning process of getting the car up and running.
"Relectric started in Calgary, Canada — then we're the second chapter ever," said Adam Mohamed, a mechanical engineering major. "We bought a Toyota Tercel recently. We're working on actually designing and planning out how we're going to actually convert this car."
Over the past year, the Relectric team has been doing heavy research to determine the initial conversion steps of its manual, gas-powered vehicle. Opina said that roughly over 100 hours have been spent researching and looking over the team's car.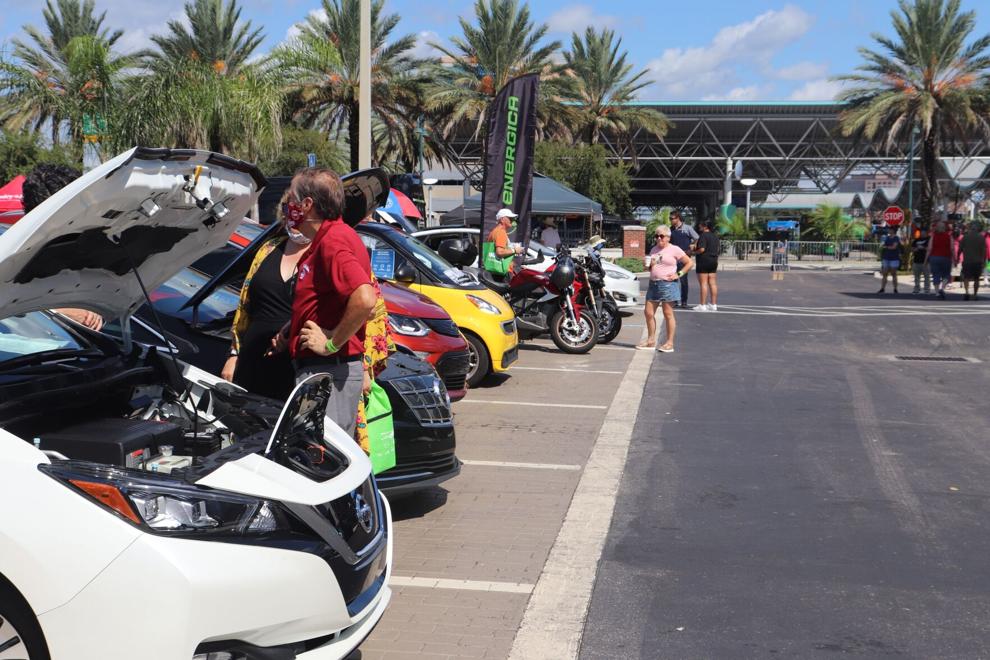 Brenna Kaminski, associate director of communications and research at Drive Electric Florida, has been organizing NDEW events for 10 years through her car club, Space Coast Electric Vehicle Drivers. With Kaminski's role at Drive Electric Florida, she was able to plan and put on the event this year in the heart of downtown Orlando.
"This is about community, getting vendors to come out, doing education, making sure that it is a fun and exciting day for attendees so they can learn," Kaminski said.
As a registered student organization, Relectric at UCF's goal with appearing in person at the event, Currie said, was to make connections and take in expertise from industry professionals, as most of the group's research has been done solely by its members.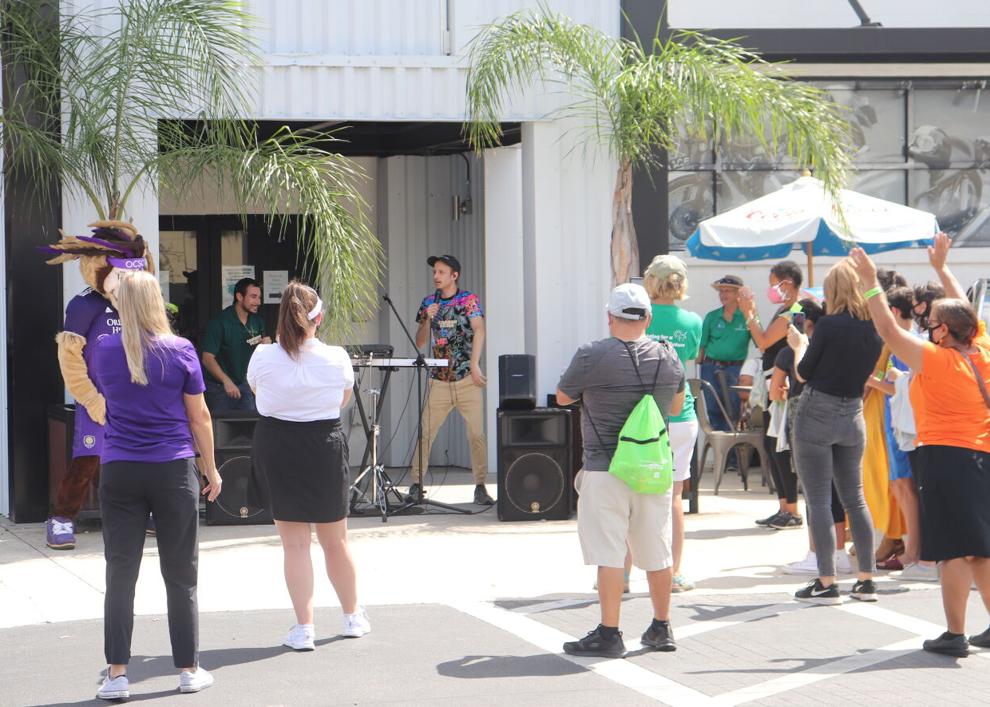 Peeking through the curtains of the future, the Relectric Car Team is looking to bring its all-electric car to next year's NDEW event — if all goes smoothly, said Ayodha Gopaul, an undergraduate student researcher at UCF and president of Relectric at UCF. Gopaul said the team will soon be posting details about the certification the car must meet to become street legal.
Chris Castro, City of Orlando's director of sustainability and resilience, said there is nothing that comes close to getting behind the wheel of an EV when it comes to understanding the difference between one and a natural gas-powered vehicle. 
Fuel-efficient and environmentally safer cars have markedly evolved since their conception, and Castro said he's experienced them all firsthand. From owning a moped, to switching to a compact Scion iQ, then changing into a Prius c gas-electric hybrid and again into a Volt plug-in hybrid — Castro said it all brought him to the seat he keeps warm today.
"When I was a student, I was driving a moped," said Castro, a UCF alumnus. "Now, I'm in a (Tesla) Model 3, and I'm in a full electric. I literally did the entire spectrum of how to get into an electric."
Correction: In a previous version of this story, the editing team entered a description and link for the Relectric Car Team in Canada, not the chapter at UCF. This article has been corrected to reflect the correct Relectric Car Team.