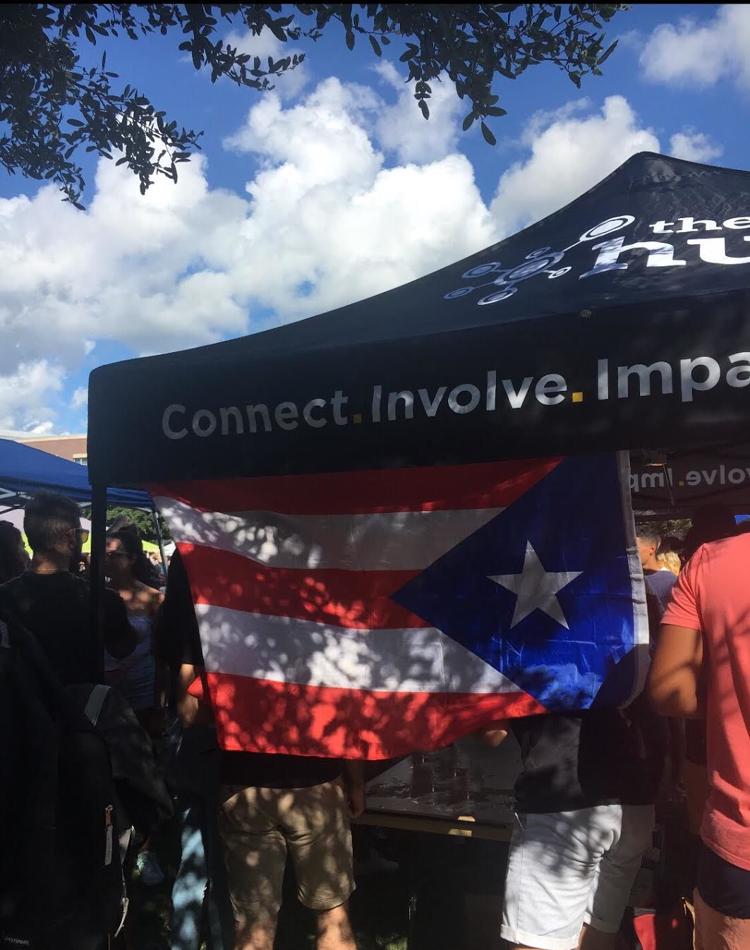 Category 4 Hurricane Dorian has already made its way through Puerto Rico and has it's sights set on the east coast leaving Puerto Rican UCF students wary of the destruction it has - and will continue to - cause.
Many areas of Puerto Rico have not fully recovered from the damage caused by Hurricane Maria in 2017 and some Puerto Rican students have expressed their worries heading into the upcoming hurricane season.
"My family is in Puerto Rico so I feel kind of nervous because I'm here and I'm alone," said Nicole Zapata, UCF's Puerto Rican Student Association Secretary and senior biology major.
Zapata is one of many students that moved to UCF after Hurricane Maria in January 2018 without any family.
"I had to adjust myself to a new language and stuff. It's been hard but thank god that I met a lot of Puerto Ricans here that are in the same situation as me," Zapata said.
Zapata is also a recipient of the In-State Tuition Extension for Puerto Rican students at UCF, that the Board of Trustees voted unanimously on, in fall of 2018. This tuition extension was passed to financially benefit students that moved to UCF after having endured the hurricane.
The Puerto Rican Student Association is planning to recruit more volunteers to hold a food and clothing drive, should the damage from storm escalate. 
Director of the Puerto Rico Research Hub at UCF, Dr. Fernando Rivera, capitalized on Orlando's constant involvement with Puerto Rico, especially in times of need.
"I think UCF of all the public institutions in the state of Florida, we're probably the leading institution that provided the most resources to our students," Rivera said.
Dr. Rivera's research on differential patterns of health among Latino groups proves that Puerto Rico isn't in the best place heading into another hurricane season.
"A lot of the younger population are moving to the continental United States, there's a massive population loss, but you have a big percentage of the population that is elderly, suffering from chronic disease, and there's no way that you can say 'Just go back to work and pay for your treatment'. Those are kind of the interims of health that are the big issues out there," Rivera said.
UCF senior and health sciences major Alondra Figueroa reflected on how she felt about the last major hurricane hitting Puerto Rico, with Hurricane Dorian approaching.
"It was a week to a week and a half where I didn't have contact with anyone. I kept calling my dad, no answer. My best friend, no answer. My aunt, no answer. There was no signal, so no communication," she said.
Andrea Ocasio Cruz, anthropology major and junior at UCF, is a member of Children Beyond Our Borders. Ocasio Cruz described the devastation hurricanes have put and continue to put Puerto Ricans through.
"The factors are unpredictable. Your life could change from one day to another. Just try to imagine yourself being in a position where suddenly you don't have enough resources," she said.