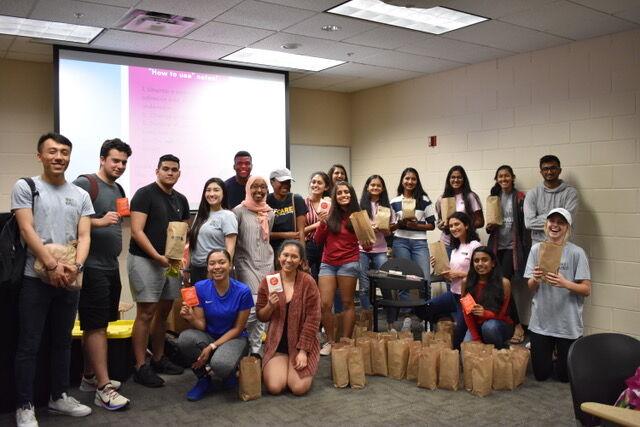 A menstruation awareness movement has begun at UCF, with one organization calling for more equity on campus and in the local community.
PERIOD is a nonprofit that dedicates itself to the advancement of menstrual equity by increasing access to menstruation products and tackling the stigmas surrounding menstruation, according to the organization's website. 
A UCF chapter of PERIOD was established in 2019 by students Radhika Desai and Esha Ghosalkar. They said that since its inception, the chapter has focused heavily on providing service, education and advocacy initiatives to UCF and the Orlando area. Desai, a senior biomedical sciences major, serves as the current president of the UCF chapter. 
"So, for the past three years now, we have been working really hard to educate our community about what periods are and tackling that stigma," Desai said. "We also are connecting with the Orlando community and supporting homeless [service providers] that are in need of menstruation products".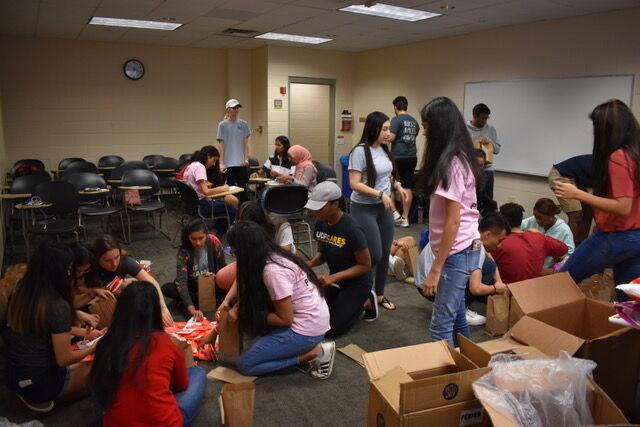 The UCF chapter of PERIOD has a number of events planned to connect with the local community. Some of these events include collaborating with other PERIOD chapters in the surrounding area.
Desai said the impact PERIOD has had on the UCF community is largely due to the knowledge provided by the chapter. The organization has held advocacy workshops and collaborations with other campus organizations, in which they discussed aspects of menstruation such as the intersectionality of menstruation.
"We have collaborated with the Pride Student Association to talk about the gender and sexuality of menstruation, and that's why we often use the word 'menstruator' instead of women or female," Desai said. "In the past, we've also brought in OB-GYNs and midwives to talk about their views of stigmas surrounding the idea as well." 
Ghosalkar, a senior biomedical sciences major, is the presidential adviser for the chapter. She said that outside of UCF, PERIOD is helping the local community by working with local organizations such as Orlando Union Rescue Mission. Orlando Union Rescue Mission is a nonprofit committed to aiding "Central Florida's hungry, hurting and homeless populations," according to its official website.
"As a chapter, they have been able to donate over 18,000 pads in the past two-and-a-half years and have served approximately 1,500 menstruators in the local community," Ghosalkar said.
She also said acquiring donations for the UCF chapter of PERIOD is usually done through fundraising drives, where members will raise money to purchase tampons and then distribute them to organizations that need them.  
"With our limited means, we wanted to make sure our impact was going toward people who really needed those products," Ghosalkar said. "That's how we came across the Orlando Union Rescue Mission. They told us they didn't have enough products, and that's where we came into play."
Moving forward, Desai and Ghosalkar said they want to explore other avenues to figure out how to make menstruation products more accessible to populations in need. On campus, PERIOD plans to work with Student Government on bringing free menstruation products back to campus. 
"When we started in 2019, Student Government had a campaign that increased free products on campus," Ghosalkar said. "With COVID and the new Student Government, however, that campaign went away. So, we're looking to see if we can work with the diversity coordinator to get those back on campus."
While bigger strides for menstrual equity have been made for the UCF chapter of PERIOD, Desai said she wants people to understand that change begins with awareness. 
"Whether you're a menstruator or not, being aware of the issue is the biggest step in change," Desai said. "So, whether it's becoming a part of our club, following us on Instagram or just looking at period poverty, do something to educate yourself. And I think that will make a big impact."