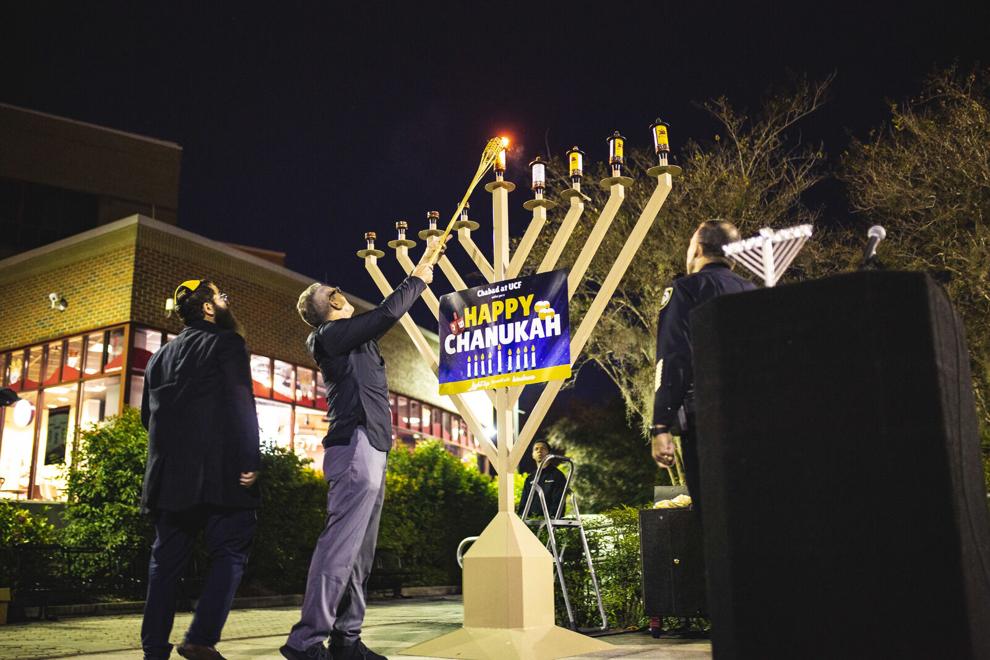 Prayers in temples, vibrancy emitted from spinning dreidels to sounds of maracas played alongside the güiro are now distant as the COVID-19 pandemic shifted the celebration and practice of religious and cultural holidays.
"It has definitely damaged the way that we usually do things since one of the main Jewish values is family and community. It's really hard to have that this time of year for the holidays," said Amanda Dinkin, a senior political science major.
Dinkin said the two holiest days in the Jewish calendar — Rosh Hashanah, the Jewish New Year, and Yom Kippur, the day of atonement, are celebrated around late September and early October.
"Obviously these happened under COVID times so it made it really hard to celebrate in the traditional ways that we do," Dinkin said. "Usually it's a day that you spend sitting in temple praying and followed up with family time, which was really hard to do because I was not able to go home and spend time with my family in person."
Dinkin said that in a way, going virtual was a good thing because her extended family living in California and New Jersey could celebrate all together on Zoom though it was saddening they couldn't be together.
Dinkin said COVID brought challenges regarding the way they celebrate, specifically with the difficulty of praying on her own. Dinkin said that in Judaism it requires being able to read Hebrew and understand what that means. She said this is why they have the rabbi and cantor when going to temple.
"Those are the holidays where it's like Easter, everybody goes to church on Easter like everybody goes to temple for Rosh Hashanah and Yom Kippur," Dinkin said. "When you're on your own, it's kind of hard to stick with that tradition and can't really be with our community in this time of year because of COVID."
Jonah Keehn, a senior sociology major, said he shares similar sentiments with Dinkin regarding what it feels like on campus. He is part of Jewish organizations on campus called Hillel and Chabad who have adapted to outdoor events for religious holidays like Shabbat, Judaism's day of rest on the seventh day of the week.
"It's hard, especially like I'm sure it's a big Jewish community at UCF but I grew up religious and there's not a huge religious community and it really is hard to go through everything without that community," Keehn said. "So it makes it harder to, like, want to go to service, I'll go every now and then."
Dinkin said she understands why it has to be different because everyone needs to stay healthy but it definitely reduces the capacity in which she can celebrate normally and places a damper on things.
"With Hanukkah upcoming, I don't plan on going home for it, I'm spending it with my roommates this year instead and we're going to have a fun little celebration and play the dreidel and make latka still," Dinkin said. "But it would obviously be nice to be with my mom for Hanukkah and light the menorah with her."
For others, adapting by finding other methods of celebration have been just as crucial or cutting the parties short all together. Fernando Rivera, director of the Puerto Rico Research Hub, said that COVID is affecting all aspects of life and Christmas is a very special time in the Puerto Rican and Hispanic/Latino community, especially through their tradition of having a parranda.
Rivera said parrandas are when people basically gather instruments, gather people late at night and go out singing from door to door. He said the idea is that people go into a house and the expectation is they will have some type of food or refreshment for people.
"Parranda is kind of like Christmas carols with a twist," Rivera said. "You start with five people, you go to one house, you pick up three people then go to another house, pick up more people and at the end of the day you do that for three hours and then you sing, you drink and you have a massive celebration."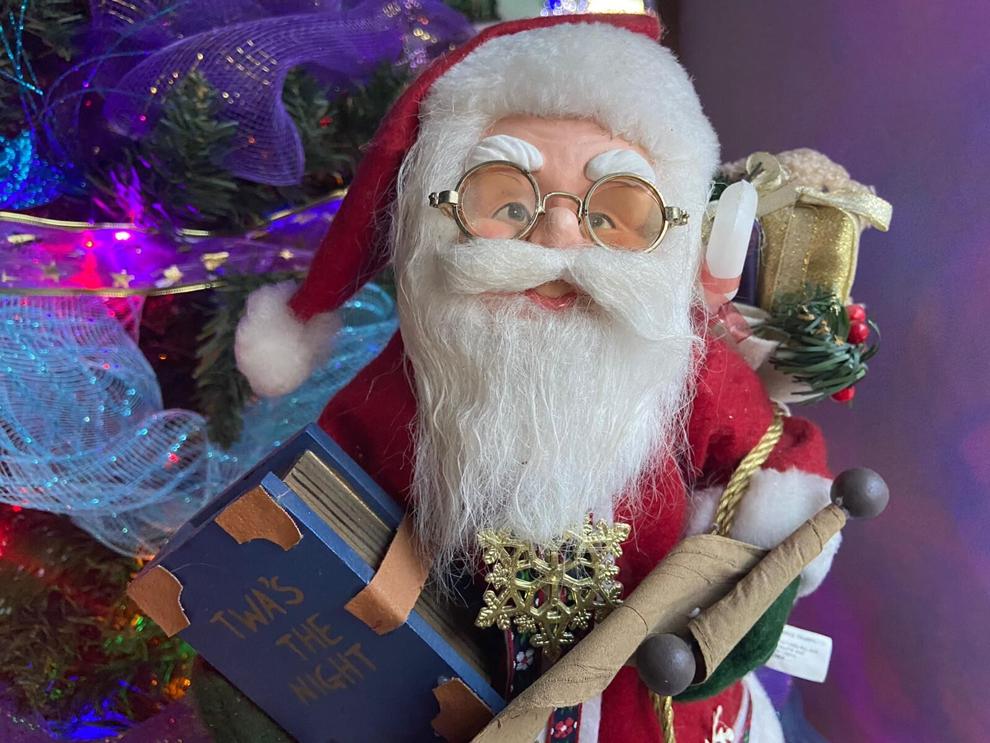 Ricardo Ramirez, a UCF alumni who graduated with his bachelor of sciences in nursing, now works on a surgical transplant floor where he said patients are mostly immunocompromised and can't put them at risk. 
Ramirez said that the virus hasn't affected his family as much as it has impacted him. He said that he believes everyone in the Hispanic culture doesn't really care about the pandemic and continues meeting for parrandas.
Ramirez said, "This Hispanic community doesn't understand the seriousness of Corona. They just want to be happy and live life. I have to exclude myself from all of these festivities because I have my patients to think of."
Ramirez said he oversees over 30 patients and could see them within a two week period of COVID. He said the worst part is he could be completely asymptomatic and give it to them so he has to be extra careful. Ramirez said this is why he will only be seeing his mom and dad for the holidays and no one else.
"When I became a nurse I knew that sometimes it would come with sacrifice so I'm sad but I understand. I'm holding back for the greater good," Ramirez said.
Rivera said it will be even more difficult now with new restrictions put in place on how many people gather and there are alcohol restrictions as well. La ley seca is the dry law governor Wanda Vázquez Garced enacted where Puerto Ricans who are not allowed to drink on Saturdays and Sundays until Jan. 7. Rivera said he thinks especially for people in Puerto Rico with their curfew, the parrandas that are usually at night might have to be done early in the day if anything.
"But I think it's going to be hard to keep that spirit of celebration cause this is a special time right now, obviously people are cautious cause the cases are increasing both in Puerto Rico and obviously here locally in Florida," Rivera said.
Rivera said that for the Puerto Ricans in the diaspora, usually this is a time where a lot of people do visit because kids are out of school and they make the journey to Puerto Rico to take part in the celebration back on the island. Rivera said that again, restrictions on travel are hampering a little bit of the spirit but he's heard of parrandas happening through technology and people are improvising.
Ingrid Cortes-Marin, senior philosophy major, said Christmas hasn't really been the same for quite a few years, especially since she moved from PR to the U.S. She said it changed the dynamic of Christmas for her and COVID honestly hasn't had much of a difference.
"Having moved away from that immediate culture and environment, then it kind of just shifted here and it's not — I don't really celebrate much," Cortes-Marin said. "I'm very much a homebody so in a general sense it hasn't impacted much, especially in a holiday and New Years and Reyes sense, again not too much."
Cortes-Marin said that having a job has had more of an impact than COVID itself because it has deterred seeing family for la Navidad.
Cortes-Marin said she has grown accustomed to treating this time period as 'mellowy' and it hasn't crossed their mind too much until now thinking about the majority of people during this holiday season.
"You know its a culture of gathering, celebration, appreciation, so you know for those who are choosing to not do that this year and be safe or be extra safe, kudos to them," Cortes-Marin said. "I am proud of them because for some people it might be pretty hard to do that but the fact that they're doing it just so that everyone that they love is safe, that poses for much respect."
Cortes-Marin said she hopes those who are choosing to stick to their routine and traditions have a good time amid a crisis and stay safe. Cortes-Marin said try not to get too caught up in the negativity associated with this time period but to also think about the safety of another person, yourself and the safety of those around them.
"Stay safe, Feliz Navidad and a happy new year," Rivera said. "And you know even though the vaccine has been approved and distributed, don't be fools, still wear your mask social distance, wash your hands and use common sense."