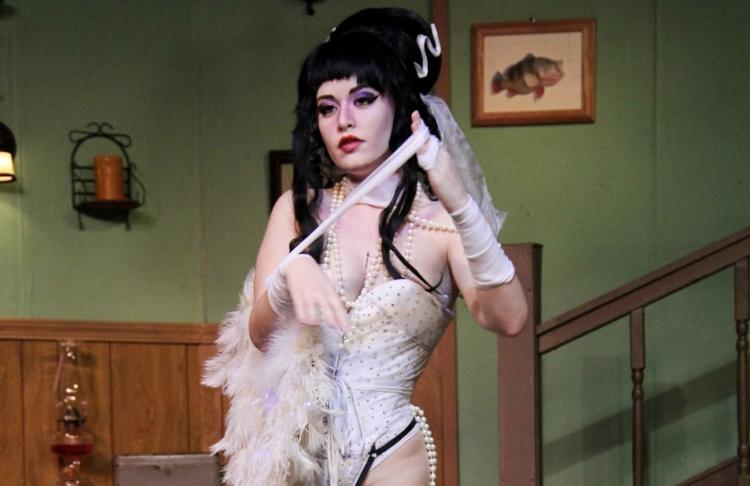 The Speakeasy Sirens, an Orlando-based cosplay burlesque troupe, is fanning its fire to stay afloat during the pandemic.
"A lot of people don't know burlesque started as a way of parodying politics," said Jacqueline Kerr, aka Bulgarian BonBon, troupe leader of the Speakeasy Sirens.
The Speakeasy Sirens has been up and running since 2014 under Kerr's leadership. They have performed at venues such as conventions and bars. However, the pandemic has made the troupe find new ways to keep performing.
"Because of COVID, in this situation, there's not a lot of shows that are paying us we can go out to but we're still paying our performers something," Kerr said. "A portion of whatever we're making."
Kerr said the troupe lost seven months of performances, which equals to 14 shows.
The Sirens have started to perform virtually in order to reach larger audiences because conventions such as MegaCon have been cancelled. However, UCF alumnus and Speakeasy Sirens host and video editor Colby Weaver, 27, said their connections to The Geek Easy in Winter Park have allowed them to hold a live performance.
"So far, we've only done two online shows and one live show," Weaver said. "But even when the performers were on stage, they were wearing masks, even in full costumes."
Weaver said the Sirens had a good turnout at the live show, with 10 to 20 people in the audience.
"The girls got tipped very well, even better than the last live show before the pandemic," Weaver said. "I think everyone enjoys seeing their favorite pop culture character dancing on stage."