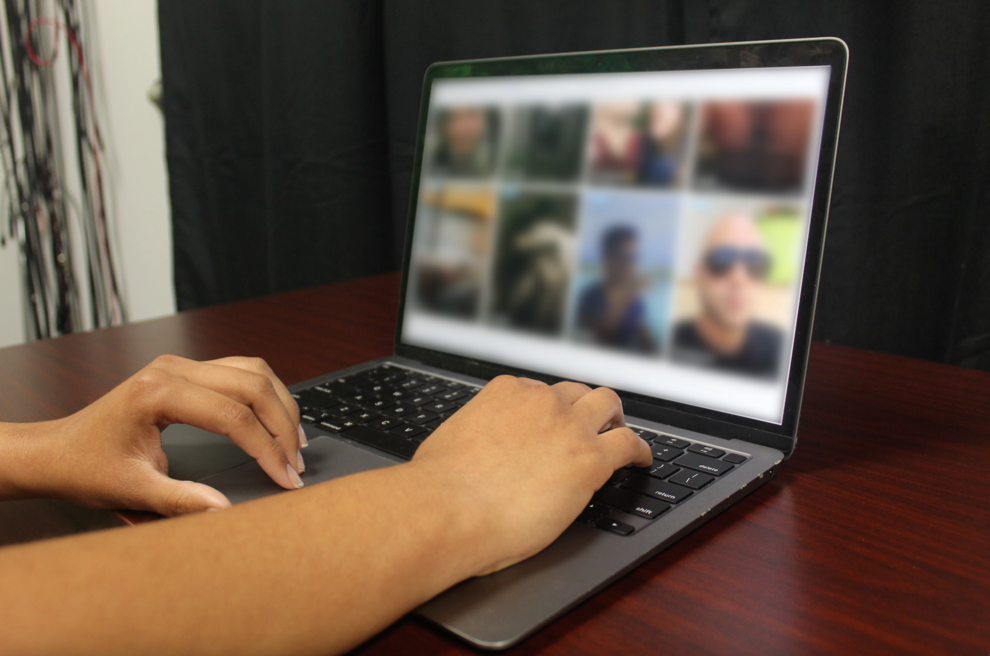 Two UCF students went from making under $400 a week to making $1,000 or more by signing up and working through an unconventional website.
The students asked to be referred to by their work names, Brooke and Mariana. 
"I quit my job, and I never got another one ever since, honestly, because that's how good the money is," Brooke said.  
Mariana said she was barely able to make rent at her old job.
"All my bills are automatically taken care of every month," Mariana said. "It's one less thing I have to worry about as a student, and I don't have to actually work for it." 
Brooke and Mariana both quit their typical minimum wage jobs to become sugar babies. According to Typical Student, UCF was recorded as having the second fastest-growing sugar baby population among U.S. colleges in 2018, with more than 1,000 students signed up as members on Seeking, a sugar baby website. Brooke and Mariana have both found ways to stay safe while meeting strangers from the site. 
Sugar dating is a mutually beneficial relationship between a younger person, or sugar baby, "who receives mentorship, monetary support, as well as gifts" from a sugar daddy or sugar momma: a usually much older, wealthier person who provides this support, according to Seeking. In this case, Brooke and Mariana are both college-age women sugar dating much older men who are willing to pay for their company. Both students signed up on Seeking, which helps facilitate these types of relationships.
Brooke said a lot of people think they know what being a sugar baby is all about, but she said most people don't see the full picture.
"A lot of people think that to be a sugar baby you have to be basically a prostitute," Brooke said. "'Sugar baby' can be a nice word for prostitute: I'm not a prostitute. It just depends on how you find the person, who you find (and) what they are looking for — it depends on a lot of things."
Mariana said men who ask for pay-per-meet, or PPM, are usually the ones looking for prostitutes. 
"I cannot tell you how many times a guy has offered me $500 to $800 to meet him in a hotel room," Mariana said.
Mariana said her sugar daddies are successful businessmen who want a woman by their side while they are networking. 
"One of my sugar daddies had recently gotten a divorce, and he just wanted to make it seem like he won in the aftermath of the divorce," Mariana said.
Brooke said her sugar daddy is a lonely man who has a wife who suffers from dementia. 
"The attention they get is worth money to them," Brooke said. "These men are so rich that they are paying just to have someone pay attention to them and just know they exist."
Mariana said she does not consider what she does sex work because sex is not exchanged for money in her relationships.
"I go on dates with men for money," Mariana said. "I keep them company for money. I tell them about my day, I text them in the morning (and) I text them at night.
"If I am wearing a cute outfit, I send them a picture of my outfit. It really works as a normal relationship, but I get taken care of the way I need in the process."
Brooke said her relationship with her sugar daddy centers on "everyone getting what they want."
"I get to talk about myself all day long and vent about myself," Brooke said. "I get my bills paid for, and they get attention. They get the satisfaction of knowing someone is relying on them."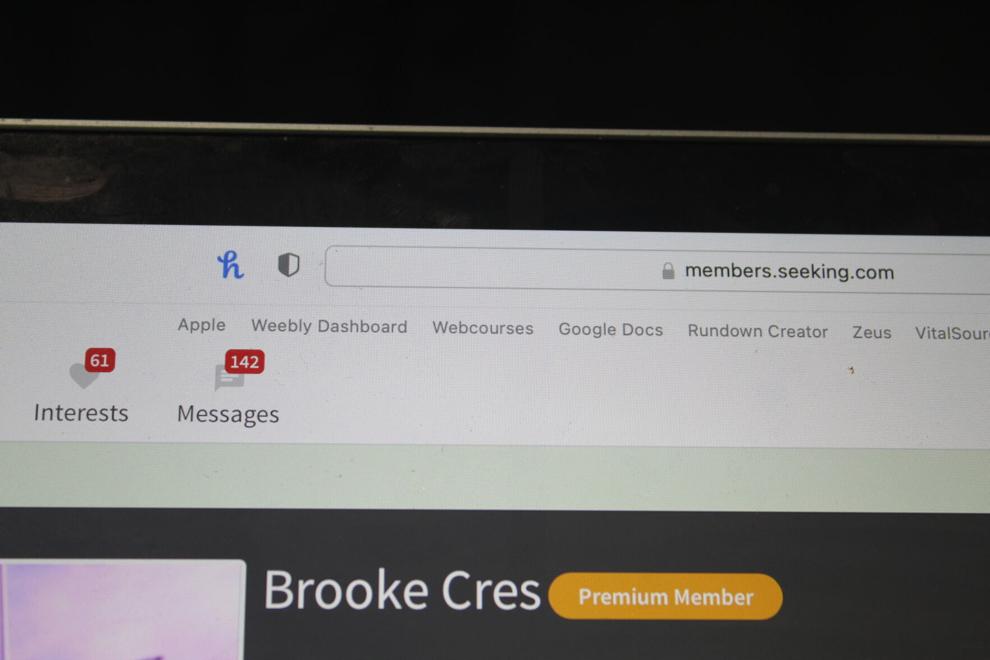 Brooke said meeting strangers online in general can pose dangers and not just on Seeking. She said meeting strangers through social media apps, such as Instagram, Snapchat or Tinder, always comes with risks. Roberto Potter, criminal justice professor at UCF, said sex trafficking on websites like Seeking doesn't usually happen in the way people think.
"If at some point after you develop a relationship with that person, they say that they want you to do something with their friends for them, you are probably being trafficked," Potter said. "You are at least being groomed to be trafficked." 
Mariana and Brooke both said asking for personal information before meeting is one of the safest ways to tell if someone is a real sugar daddy or just posing. 
"I always want to know if they have a life, if they have family, if they have friends, if they have a job: basically, if they have things to lose if something went wrong," Brooke said. "Not to be mean saying it like that, but you wouldn't risk everything you have to assault a woman or potentially murder her."
Mariana said sugar daddies get scammed just as much as sugar babies do.
"Sugar daddies will question me all the time, asking me to prove I'm legit," Mariana said. "A lot of these men are getting scammed by young women for money. It's a safety issue for us, (and) it's a money issue for them."
Both girls said it wasn't until they moved to Orlando that they decided to get into sugar dating, once they realized how common it is for college students to use it as method of income. Mariana said sugar daddies like sugaring college students because they want to mentor and help further their future. 
"They like knowing they are helping you," Mariana said. "They like knowing they are helping you get through your education. When they are gone, we are the future, and they like knowing they are tutoring us, getting us in line."
Brooke said the fatherly aspect of her sugar daddies is reflected in the guidance and influence they provide her. 
"My sugar daddy does my credit for me; he makes sure that I'm in line for my classes; (and) he looks for internships for me," Brooke said. "He takes care of me, not just financially."
According to a statistical investigation conducted by SugarBabiesOnline.com, sugar babies make up 81% of online members, while sugar daddies make up 19%. Thirty-three percent of registered babies are students, with nearly half of them being between 18 and 22 years old.