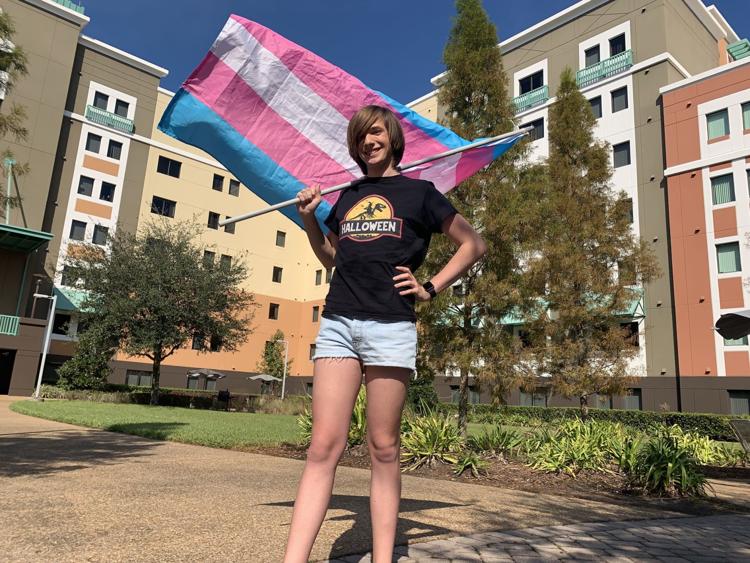 College freshman jitters may include the fear of coming to a big school where nobody knows you, but for Alice Hayes this was the perfect opportunity to reintroduce herself to the world.
Hayes is a transgender woman who moved from Atlanta, Georgia to study film and computer science at UCF. She left behind negativity, lack of support and transphobia from her suburban community to join Orlando's LGBTQ-welcoming scene.
"My plan was to come down here and UCF was going to help me with everything," Hayes said. 
 When Hayes first realized who she was, she kept her new identity a secret. She lived in a suburban community in Atlanta, Georgia where people did not support those who identify as LGBTQ.
She said she didn't get too comfortable because she knew the political climate of her community would not work in her favor.
 Once her parents found out, they completely rejected her, Hayes said.  They brushed everything under the rug, she said, because they saw her as their golden child and didn't want her transition to ruin the family's reputation. This left her to deal with her feelings all alone, she said. 
Hayes said her parents are trying to re-establish their relationship with her, adding that they have invited her back home for the Christmas holiday season. 
 She said her transition is hard on her parents, "But news flash, it's hard on me. I'm the one going through it."
Hayes knew that if she left Atlanta, she'd be able to be herself. She studied hard to become a recipient of the National Merit Scholarship, a financial award that is granted based on a student's academic success and involvement.
When she learned that UCF would offer her a full-ride scholarship for this achievement, she was ready to be a UCF Knight. She left her old clothes with her old identity back in Atlanta and set her sights on Orlando.
Once she got here, her first step to establishing her new identity was to change her name on her UCF ID. All she had to do what go to UCF card services and request a preferred name change.
Edwanna Andrews, director of Social Justice and Advocacy, said they work with the registrar, UCF card services and Outlook email to make sure that transgender students are able to change their name without going through a lengthy process. 
"We help our transgender students here at UCF feel comfortable with who they are," Andrews said.
Hayes' next step was to start hormone therapy again. In the past, Hayes had to resort to getting her hormones from an unauthorized seller on the internet.
When her parents found out, they made her stop immediately and never allowed her to start again, she said.  But now, she's taking a safer route through UCF's Counseling and Psychological Services.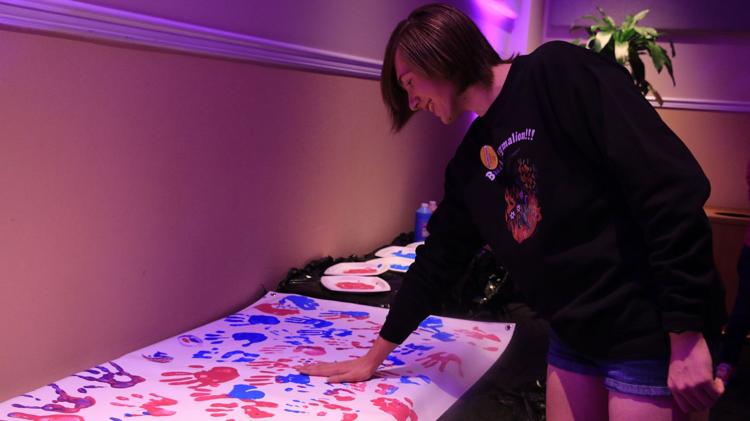 UCF CAPS offers Trans Care Services, a program designed specifically to help transgender students. They follow The World Professional Association for Transgender Health standards to diagnose transgender patients seeking hormone therapy. 
 The student's counselor performs a psychosocial assessment which is a checklist that considers several factors including their financial and social support system, mental health concerns and whether or not they meet the standards for gender identity disorder.
After the patient completes this process, they receive a hormone replacement therapy letter that allows them to begin taking hormones. Dr. Jocelyn Buhain, Trans Care Services coordinator, said this thorough process can take a student at least one semester to complete but it is worth it. 
"We really want to empower our students to make those choices and decisions for themselves and really a lot of our work is navigating and educating them about the process," Buhain said. 
While Hayes waits to complete this process, she's working on becoming more comfortable with herself. She said support from her roommates, who are also members of the LGBTQ community, helped her come out of her shell at UCF.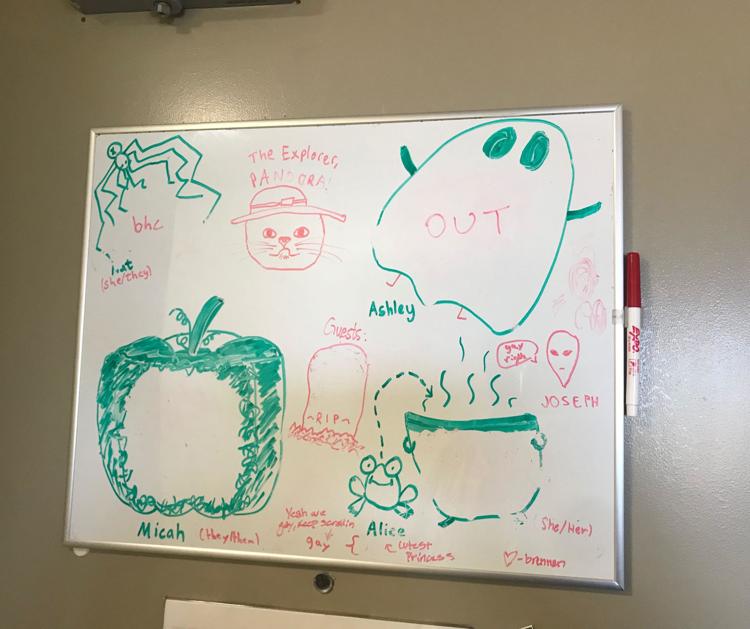 Hayes' roommate Micah Reisner, freshman biology major, said they have noticed Hayes' confidence increase throughout the semester.
"I think a lot of it was being more comfortable with herself in both how she interacts with us as roommates and the world in general," Reisner said. 
 Hayes said moving to Orlando and attending UCF opened doors for her that might have otherwise stayed shut. Now she wants to focus on completing her transition and becoming a director so she can uplift other members of the transgender community.
"I have so much hope and confidence that this is attainable," Hayes said. "This is something I can do in a feasible way and a feasible amount of time."
Correction: This story previously addressed Reisner with the incorrect pronouns, this story has been updated to reflect the correct pronouns.