UCF breaks new grounds as the first research institute in the nation to introduce a MS degree in Themed Experience. 
"When we define themed experience, we say it's an interaction with an environment designed to convey a narrative," said Peter Weishar, director of themed experience.
The two-year program focuses on the creative and technical skills of design and production. 
According to Weishar, the MS degree is a subset of the classes that are offered in the Theatre MFA program, but without all of the theatre classes. The MS program's will be offered Fall 2021 with face-to-face classes. 
"The new MS is its own unit; it's not part of the College of Performing Arts," Weishar said. "It's part of the College of Arts and Humanities."
Weishar said that this is his third year at UCF, but he has been working on the MS program since day one. His inspiration for the program came from Carnegie Mellon University's Masters of Entertainment Technology program, co-founded in 1998 by Don Marninelle and Randy Pausch. Weishar credited the College of Arts and Humanities' Dean, Jeffrey Moore, a great deal for bringing the program about. 
"It takes a dean with a vision to say 'yes, this is what we are going to do'," Weishar said. 
According to Moore, Themed Experience is a relatively young discipline that has grown into the largest industry in Central Florida. It starts with a good story, he said, disciplines of Arts and Humanities contribute to the narrative. Then, as it's developed into a themed environment for people to interact with and explore, it crosses into other disciplines such as engineering and hospitality management. 
"Arts and Humanities will pull all that together and we'll be a program with an area of distinction that the University of Central Florida can set itself apart," Moore said.  
Moore has been the CAH's dean since 2016. He said the biggest challenge a dean can face is choosing which of the many excellent program ideas he is presented with gets the greenlight. For him, UCF is not just in the Orlando community geographically, but of the community; many of its programs and partnerships are intertwined with the Central Florida community.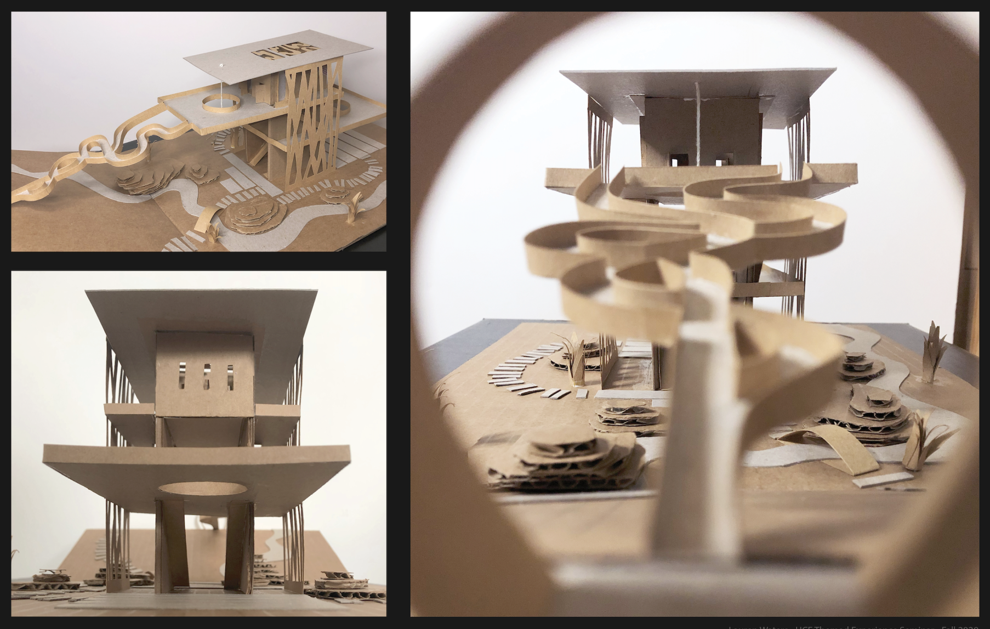 "Our programs need to be reflective of the community that we're in." Moore said. 
For Weishar, the biggest advantage of offering this unique program at UCF is the location. As the international capital of themed entertainment, Orlando offers the opportunity of industry professionals stopping by the classroom after work. And for students, a plethora of themed destinations to visit. 
"That's how great it is being in Orlando," Weishar said.
Arianna White, first year Themed Experience MFA, has a Bachelors in engineering and said that people with different talents and backgrounds contribute to the uniqueness of the program and the themed experience industry. Her dream is to become an Imagineer.
"Everyone brings something different to the table," White said. "And our collaboration and encouragement from our professors makes it a unique educational program."
Second year Themed Experience MFA candidate Jordan Zauha said that upon graduation, he hopes to begin show writing and story development for a creative firm. He said that the pinnacle of his dreams would be the ability to lead a writing team in a creative enterprise.
"As of this moment, it feels incredibly possible with the skills we're beginning to learn." Zauha said. 
The deadline for the MS in Themed Experience Fall 2021 application is April 1.